["Manitoulin Transport","Manitoulin Transport","Manitoulin Transport","Pompaction Inc.","CIS Carriere Industrial Supply Ltd","CIS Carriere Industrial Supply Ltd","CIS Carriere Industrial Supply Ltd","CIS Carriere Industrial Supply Ltd","CIS Carriere Industrial Supply Ltd","CIS Carriere Industrial Supply Ltd","CIS Carriere Industrial Supply Ltd","CIS Carriere Industrial Supply Ltd","Geosight Technologies","Geosight Technologies","Geosight Technologies","Geosight Technologies","TIME Limited","TIME Limited","TIME Limited","TIME Limited","Atlas Copco","Atlas Copco","Atlas Copco","Atlas Copco","Atlas Copco","Atlas Copco","Atlas Copco","Atlas Copco","Atlas Copco","Atlas Copco","Atlas Copco","Atlas Copco","Atlas Copco","Atlas Copco","Atlas Copco","Atlas Copco","Atlas Copco","Atlas Copco","Atlas Copco","Atlas Copco","Atlas Copco","Atlas Copco","ITW Polymers Adhesives","ITW Polymers Adhesives","ITW Polymers Adhesives","ITW Polymers Adhesives","ITW Polymers Adhesives","ITW Polymers Adhesives","ITW Polymers Adhesives","ITW Polymers Adhesives","De-On Supply","InnVest Hotels LP","InnVest Hotels LP","InnVest Hotels LP","InnVest Hotels LP","InnVest Hotels LP","Aquatech Pump & Power","Aquatech Pump & Power","Aquatech Pump & Power","Aquatech Pump & Power","Aquatech Pump & Power","Aquatech Pump & Power","Aquatech Pump & Power","Aquatech Pump & Power","Aquatech Pump & Power","Aquatech Pump & Power","Becker Varis","Becker Varis","Becker Varis","Becker Varis","Santasalo","FLSmidth Ltd","FLSmidth Ltd","Mine Cable Services Corporation","EPC Nordex","EPC Nordex","EPC Nordex","Dyno Nobel Inc.","Dyno Nobel Inc.","Safway Services Canada ULC","Safway Services Canada ULC","Safway Services Canada ULC","Safway Services Canada ULC","Meglab Electronique Inc.","Meglab Electronique Inc.","Meglab Electronique Inc.","Dumas","McDowell Equipment","McDowell Equipment","McDowell Equipment","McDowell Equipment","Evergreen Solutions Corp","Evergreen Solutions Corp","TESC Contracting Company Ltd","NORCAT","NORCAT","NORCAT","NORCAT","Continental Conveyor (Ontario) Ltd.","McCANN Equipment","McCANN Equipment","McCANN Equipment","McCANN Equipment","Northern College","Northern College","Fountain Tire","Fountain Tire","Fountain Tire","Fountain Tire","Fountain Tire","Fountain Tire","Fountain Tire","Fountain Tire","Fountain Tire","Fountain Tire","Hepburn Engineering Inc.","Hepburn Engineering Inc.","Hepburn Engineering Inc.","Hepburn Engineering Inc.","Hepburn Engineering Inc.","Hepburn Engineering Inc.","Darby Manufacturing","Darby Manufacturing","Darby Manufacturing","Darby Manufacturing","Technosub","Technosub","Technosub","Technosub","Technosub","Technosub","Technosub","Levert Personnel Resources Inc.","SolidCAD, a division of Solid Caddgroup Inc.","SolidCAD, a division of Solid Caddgroup Inc.","SolidCAD, a division of Solid Caddgroup Inc.","Trojan Tire Inc.","Trojan Tire Inc.","Trojan Tire Inc.","Trojan Tire Inc.","Trojan Tire Inc.","Makita Canada Inc.","Makita Canada Inc.","Makita Canada Inc.","Makita Canada Inc.","Wajax","Wajax","Wajax","Wajax","Wajax","Wajax","Wajax","Wajax","Wajax","Wajax","Wajax","Wajax","Iraeta Canada","Iraeta Canada","Provix Inc.","Provix Inc.","Provix Inc.","Provix Inc.","Provix Inc.","Provix Inc.","Provix Inc.","McKevitt Trucking Ltd.","McKevitt Trucking Ltd.","Activation Laboratories Ltd.","Activation Laboratories Ltd.","Industrial Pump Systems","Industrial Pump Systems","Industrial Pump Systems","Industrial Pump Systems","Industrial Pump Systems","Industrial Pump Systems","Industrial Pump Systems","Industrial Pump Systems","Industrial Pump Systems","Industrial Pump Systems","Industrial Pump Systems","Canadian Shield Consultants","Canadian Shield Consultants","Canadian Shield Consultants","Canadian Shield Consultants","SGS Canada Inc.","SGS Canada Inc.","Kirkland Lake Gold","Golder Associates Ltd","Golder Associates Ltd","Golder Associates Ltd","Golder Associates Ltd","Hammond Air Conditioning Ltd.","Hammond Air Conditioning Ltd.","Hammond Air Conditioning Ltd.","ALS Minerals","ALS Minerals","ALS Minerals","ALS Minerals","Cementation Canada Inc.","Cementation Canada Inc.","Cementation Canada Inc.","G Plus Plastics","UKKO Canada","UKKO Canada","UKKO Canada","Atlas Dewatering Corporation","Atlas Dewatering Corporation","Northec Construction Inc.","Northec Construction Inc.","Industrial Fabrication Inc.","Industrial Fabrication Inc.","Industrial Fabrication Inc.","Industrial Fabrication Inc.","Equipment World Inc.","Equipment World Inc.","Equipment World Inc.","Equipment World Inc.","Equipment World Inc.","Equipment World Inc.","Equipment World Inc.","Equipment World Inc.","Equipment World Inc.","Equipment World Inc.","Equipment World Inc.","Equipment World Inc.","Equipment World Inc.","Equipment World Inc.","Equipment World Inc.","Equipment World Inc.","Equipment World Inc.","Equipment World Inc.","Equipment World Inc.","Equipment World Inc.","Equipment World Inc.","Access","Access","Access","Access","Access","Access","Access","Access","Access","Access","Access","Access","Custom Concrete (Northern)","Custom Concrete (Northern)","Custom Concrete (Northern)","Custom Concrete (Northern)","Custom Concrete (Northern)","Custom Concrete (Northern)","Day Group of Companies","Day Group of Companies","Day Group of Companies","Day Group of Companies","Day Group of Companies","Day Group of Companies","Day Group of Companies","Day Group of Companies","Day Group of Companies","Day Group of Companies","Sandvik Mining and Rock Technology Canada","Sandvik Mining and Rock Technology Canada","Sandvik Mining and Rock Technology Canada","Rock-Tech ","Rock-Tech ","Rock-Tech ","Rock-Tech ","Rock-Tech ","Walden Group","Walden Group","Walden Group","Walden Group","Walden Group","RDH Mining Equipment","RDH Mining Equipment","RDH Mining Equipment","RDH Mining Equipment","MPI Mobile Parts Inc.","MPI Mobile Parts Inc.","MPI Mobile Parts Inc.","JPL Storage","JPL Storage","JPL Storage","JPL Storage","JPL Storage","JPL Storage","Timmins Rent All","Timmins Rent All","Timmins Rent All","Timmins Rent All","Timmins Rent All","Timmins Rent All","Equipment North Inc.","Equipment North Inc.","FMDC Watermist Canada Ltd.","FMDC Watermist Canada Ltd.","DJB Mining Products & Services","DJB Mining Products & Services","GeoShack","GeoShack","GeoShack","GardaWorld","GardaWorld","Northern College (HSM)\/Queen\u2019s University","Northern College (HSM)\/Queen\u2019s University","The Mining Equipment Prospector","The Mining Equipment Prospector","The Mining Equipment Prospector","Reliable Industrial Supply","Reliable Industrial Supply","Cobra Structures","Cobra Structures","Sage Gold Inc.","Canun International","Canun International","Canun International","Agnico Eagle","Agnico Eagle","STC Footwear \/ Regence Footwear Inc.","Nordic Minesteel Technologies Inc.","Nordic Minesteel Technologies Inc.","DSI Mining Canada","DSI Mining Canada","SurveyTech Instruments and Services","SurveyTech Instruments and Services","Monteith & Sutherland Ltd.","Monteith & Sutherland Ltd.","Sturda Inc. \/ TLD Powder Coating","Sturda Inc. \/ TLD Powder Coating","Sturda Inc. \/ TLD Powder Coating","Sturda Inc. \/ TLD Powder Coating","Sturda Inc. \/ TLD Powder Coating","Sturda Inc. \/ TLD Powder Coating","Sturda Inc. \/ TLD Powder Coating","Coast Lubricants","Coast Lubricants","FluidHose & Coupling Inc.","FluidHose & Coupling Inc.","FluidHose & Coupling Inc.","FluidHose & Coupling Inc.","Northern Survey Supply","Northern Survey Supply","Northern Survey Supply","Northern Survey Supply","Northern Survey Supply","ICOM Canada","ICOM Canada","PBE Group ","PBE Group ","PBE Group ","PBE Group ","PBE Group ","PBE Group ","Air Creebec","Garier Inc.","Garier Inc.","Reflex Instrument North America Limited","Reflex Instrument North America Limited","Reflex Instrument North America Limited","Wabi Iron & Steel Corp.","Wabi Iron & Steel Corp.","Brunette Specialty Sales","Brunette Specialty Sales","Brunette Specialty Sales","Brunette Specialty Sales","Brunette Specialty Sales","Brunette Specialty Sales","Brunette Specialty Sales","Brunette Specialty Sales","Elliott Matsuura Canada Inc.","Elliott Matsuura Canada Inc.","Schneider Electric","Schneider Electric","Schneider Electric","Schneider Electric","MMD Mineral Sizing (Canada) Inc.","MMD Mineral Sizing (Canada) Inc.","MMD Mineral Sizing (Canada) Inc.","Acklands-Grainger Inc.","Acklands-Grainger Inc.","Acklands-Grainger Inc.","Acklands-Grainger Inc.","Acklands-Grainger Inc.","Acklands-Grainger Inc.","Acklands-Grainger Inc.","Acklands-Grainger Inc.","Acklands-Grainger Inc.","Acklands-Grainger Inc.","Acklands-Grainger Inc.","Acklands-Grainger Inc.","Acklands-Grainger Inc.","Acklands-Grainger Inc.","Acklands-Grainger Inc.","Acklands-Grainger Inc.","Acklands-Grainger Inc.","Acklands-Grainger Inc.","Global Inspections - NDT Inc.","Global Inspections - NDT Inc.","Global Inspections - NDT Inc.","Coencorp","Coencorp","NTN Bearing Corporation of Canada Ltd.","Clean Harbors Inc.","Clean Harbors Inc.","Clean Harbors Inc.","Barrie Welding & Machine Ltd.","Barrie Welding & Machine Ltd.","Barrie Welding & Machine Ltd.","Barrie Welding & Machine Ltd.","Highvec Canada Inc.","Highvec Canada Inc.","Highvec Canada Inc.","Aevitas Inc.","Aevitas Inc.","Plastruct Polyzone Inc.","Timken Canada","Timken Canada","Weir Minerals","Rugged Geomatics","Rugged Geomatics","Rugged Geomatics","Rugged Geomatics","KPI Industrial Controls Inc.","KPI Industrial Controls Inc.","KPI Industrial Controls Inc.","KPI Industrial Controls Inc.","Alternate Starts Ltd.","Alternate Starts Ltd.","Alternate Starts Ltd.","Soucie Salo Safety Timmins Inc","Soucie Salo Safety Timmins Inc","Soucie Salo Safety Timmins Inc","Soucie Salo Safety Timmins Inc","TEMA ISENMANN INC.","TEMA ISENMANN INC.","Mark's Commercial","Mark's Commercial","Mark's Commercial","Mark's Commercial","Mark's Commercial","Mark's Commercial","Discount Car & Truck Rentals","Discount Car & Truck Rentals","Discount Car & Truck Rentals","Discount Car & Truck Rentals","Discount Car & Truck Rentals","Discount Car & Truck Rentals","Discount Car & Truck Rentals","Honeywell Footwear","Sling-Choker Mfg. (Timmins) Ltd.","Sling-Choker Mfg. (Timmins) Ltd.","Sling-Choker Mfg. (Timmins) Ltd.","Sling-Choker Mfg. (Timmins) Ltd.","Sling-Choker Mfg. (Timmins) Ltd.","AXE Ltd.","AXE Ltd.","AXE Ltd.","Cloverdale Paint","Cloverdale Paint","Cloverdale Paint","Calhoun Super Structure Ltd","Eco Insulated Panel Manufacturing Inc.","Eco Insulated Panel Manufacturing Inc.","RCT Global","RCT Global","RCT Global","RCT Global","The Bucket Shop Group","The Bucket Shop Group","The Bucket Shop Group","The Bucket Shop Group","The Bucket Shop Group","The Bucket Shop Group","Miller Technology Inc.","Miller Technology Inc.","Emergency Response & Support Service","Emergency Response & Support Service","Emergency Response & Support Service","Outotec","Outotec","Outotec","Explor Resources","Explor Resources","Explor Resources","Structural Panels Inc","Structural Panels Inc","Structural Panels Inc","Structural Panels Inc","Blue Heron Solutions for Environmental Management Inc.","TownePlace Suites Sudbury","TownePlace Suites Sudbury","TownePlace Suites Sudbury","Joe Johnson Equipment","Joe Johnson Equipment","Joe Johnson Equipment","Joe Johnson Equipment","IAMGOLD ","Pelangio Exploration Inc.","Pelangio Exploration Inc.","Pelangio Exploration Inc.","Whitfield Welding Inc","Orbit Garant Drilling Services","Orbit Garant Drilling Services","Orbit Garant Drilling Services","Orbit Garant Drilling Services","Orbit Garant Drilling Services","Orbit Garant Drilling Services","Cleanfix North America Ltd.","TEI Rockdrills","TEI Rockdrills","Sanland Mining Canada","Sanland Mining Canada","Rocvent Inc.","Rocvent Inc.","AIL Mining","AIL Mining","AIL Mining","AIL Mining","Bureau Veritas Minerals","Bureau Veritas Minerals","Bureau Veritas Minerals","Enterprise Commercial Trucks","Enterprise Commercial Trucks","Black Rock North Media","Black Rock North Media","Argo Gold","Argo Gold","Suncor Energy Products","Suncor Energy Products","The Miller Group","The Miller Group","The Miller Group","The Miller Group","Workforce North","Workforce North","Workforce North","Workforce North","Primero Mining Corp","Primero Mining Corp","Primero Mining Corp","Primero Mining Corp","Leisure Farms Construction Ltd.","Leisure Farms Construction Ltd.","Leisure Farms Construction Ltd.","Leisure Farms Construction Ltd.","Leisure Farms Construction Ltd.","RP Oil Limited","RP Oil Limited","TESTMARK Laboratories Ltd.","TESTMARK Laboratories Ltd.","TESTMARK Laboratories Ltd.","TESTMARK Laboratories Ltd.","TESTMARK Laboratories Ltd.","TESTMARK Laboratories Ltd.","TESTMARK Laboratories Ltd.","Maljohn Plastics","Maljohn Plastics","Maljohn Plastics","Maljohn Plastics","Maljohn Plastics","Maljohn Plastics","Radiateur JMT Ltee","Radiateur JMT Ltee","Flo Components Ltd.","Flo Components Ltd.","Flo Components Ltd.","Flo Components Ltd.","Canadian Heat Transfer Solutions","Work Force Capital","Work Force Capital","Showa Group","Showa Group","Showa Group","Cambrian College of Applied Arts & Technology","Cambrian College of Applied Arts & Technology","THE SENATOR HOTEL & CONFERENCE CENTRE","Porcupine Prospectors and Developers Association","Porcupine Prospectors and Developers Association","Porcupine Prospectors and Developers Association","Porcupine Prospectors and Developers Association"]
EXHIBITORS LIST
---
Industrial Fabrication Inc.
O-25 (Outdoor ) &nbsp
Manufacturers of the MINECAT® mine utility vehicle. We are a Sudbury based manufacturing company providing utility equipment and design solutions for the mining industry.

Industrial Pump Systems
R5-08 (Arena 1) | &nbspR5-09 (Arena 1) &nbsp
Local supply, service and technical support of a complete range of innovative pump types for the mining industry; Sandpiper, Toyo, Prominent Fluid Controls, Flowserve SLC Slurry Seals and other products will be displayed with factory representation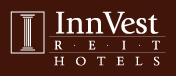 InnVest Hotels LP
R1-01 (Arena 1) &nbsp
With over 110 hotels conveniently located in or close to most major cities, airports, conference centres, universities and tourist attractions, it is the most versatile hotel company in Canada – perfect for sport travel, group travel, leisure travel and business travel.
Iraeta Canada
R4-13 (Arena 1) &nbsp
Iraeta Heavy Industrial is a part of Gestamp Group of Spain over 40 years experience. A world leading professional manufacturer of forging products, such as grinding media, forged flanges, rings, shafts and forging products for mining, gas and heavy industry, wind power, nuclear etc. We manufactured at Spain, China, Brazil and USA.
ITW Polymers Adhesives
R1-08 (Arena 1) | &nbspR1-09 (Arena 1) &nbsp
ITW Polymers Adhesives North America carries the Devcon® product line for your tough wear and abrasion problems. Come by our booth to see our new product, Devcon® R-Flex™ Belt Repair Kit.
JPL Storage
RS-12 (Outdoor ) | &nbspRS-13 (Outdoor ) &nbsp
JPL Storage is a leader throughout North Eastern Ontario in secure portable storage. From our base in Haileybury, we offer container rentals, sales, modifications, moving supplies, tote rentals, and container accessories (shelf brackets, man doors, windows, block and puck locks).
We provide high-security units to protect your property from the elements. We offer superior customer service in order to provide you with what you need, when you need it.

Kirkland Lake Gold
R5-03 (Arena 1) &nbsp
Kirkland Lake Gold is an operating and exploration gold Company in Kirkland Lake, Ontario which is located in the Lower Abitibi Greenstone belt in northeastern Ontario.
KPI Industrial Controls Inc.
R6-08 (Arena 2 and Upper Deck) &nbsp
KPI is a mine solutions provider specializing in Power, Automation Controls, Instrumentation and Calibration. As both electrical consultants and equipment manufacturers, KPI Industrial Controls provides full turnkey services and rapid customization and development of equipment.
Leisure Farms Construction Ltd.
R2-06 (Arena 2 and Upper Deck) &nbsp
Leisure Farms Construction is committed to installing High Quality and Affordable, Pre-engineered Building Systems that will provide you with many years of use or durability. Our line of Products are made to facilitate easy production with full assembly and installation on site.