["Day Group of Companies","Day Group of Companies","Day Group of Companies","Day Group of Companies","Day Group of Companies","Day Group of Companies","Day Group of Companies","Day Group of Companies","Day Group of Companies","Day Group of Companies","Day Group of Companies","Day Group of Companies","Day Group of Companies","Day Group of Companies","COS PHI","Access","Access","Access","Sandvik Mining and Rock Technology Canada","Major Drilling Group International Inc.","Major Drilling Group International Inc.","De-On Supply Inc.","De-On Supply Inc.","De-On Supply Inc.","De-On Supply Inc.","De-On Supply Inc.","De-On Supply Inc.","De-On Supply Inc.","Geosight Technologies","Geosight Technologies","Geosight Technologies","Geosight Technologies","Geosight Technologies","Geosight Technologies","Epiroc","Epiroc","Epiroc","Epiroc","ITW Polymers Adhesives","ITW Polymers Adhesives","Manitoulin Transport","Manitoulin Transport","Manitoulin Transport","TIME Limited","TIME Limited","TIME Limited","TIME Limited","TIME Limited","TIME Limited","TIME Limited","CIS Carriere Industrial Supply Ltd","CIS Carriere Industrial Supply Ltd","CIS Carriere Industrial Supply Ltd","CIS Carriere Industrial Supply Ltd","CIS Carriere Industrial Supply Ltd","CIS Carriere Industrial Supply Ltd","CIS Carriere Industrial Supply Ltd","CIS Carriere Industrial Supply Ltd","CIS Carriere Industrial Supply Ltd","CIS Carriere Industrial Supply Ltd","CIS Carriere Industrial Supply Ltd","CIS Carriere Industrial Supply Ltd","CIS Carriere Industrial Supply Ltd","CIS Carriere Industrial Supply Ltd","CIS Carriere Industrial Supply Ltd","CIS Carriere Industrial Supply Ltd","CIS Carriere Industrial Supply Ltd","CIS Carriere Industrial Supply Ltd","Aluma \/ Safway","Aluma \/ Safway","Aluma \/ Safway","Aluma \/ Safway","EPC Canada","EPC Canada","Structural Panels Inc","Structural Panels Inc","Structural Panels Inc","Structural Panels Inc","Structural Panels Inc","Structural Panels Inc","Jubb Utility Supply","Jubb Utility Supply","Aquatech Pump and Power Inc.","Aquatech Pump and Power Inc.","Aquatech Pump and Power Inc.","Aquatech Pump and Power Inc.","Aquatech Pump and Power Inc.","Aquatech Pump and Power Inc.","Aquatech Pump and Power Inc.","Aquatech Pump and Power Inc.","Aquatech Pump and Power Inc.","Aquatech Pump and Power Inc.","Aquatech Pump and Power Inc.","Aquatech Pump and Power Inc.","Aquatech Pump and Power Inc.","Aquatech Pump and Power Inc.","Aquatech Pump and Power Inc.","Aquatech Pump and Power Inc.","Bureau Veritas Minerals","Becker Varis","Imdex Limited","Imdex Limited","Imdex Limited","Imdex Limited","Imdex Limited","Imdex Limited","Imdex Limited","Tahoe Canada","Tahoe Canada","McCANN Equipment","McCANN Equipment","McCANN Equipment","McCANN Equipment","McCANN Equipment","McCANN Equipment","CD Nova ","CD Nova ","CD Nova ","TESC Contracting Company Ltd","TESC Contracting Company Ltd","TESC Contracting Company Ltd","Continental Conveyor (Ontario) Ltd.","Continental Conveyor (Ontario) Ltd.","Continental Conveyor (Ontario) Ltd.","McDowell Equipment","McDowell Equipment","McDowell Equipment","McDowell Equipment","McDowell Equipment","McDowell Equipment","NORCAT","NORCAT","NORCAT","NORCAT","NORCAT","NORCAT","NORCAT","NORCAT","NORCAT","NORCAT","College Boreal ","College Boreal ","College Boreal ","College Boreal ","College Boreal ","College Boreal ","College Boreal ","College Boreal ","Dumas","CJ Equipment Repairs \/ Hood Equipment","CJ Equipment Repairs \/ Hood Equipment","CJ Equipment Repairs \/ Hood Equipment","TESTMARK Laboratories Ltd.","TESTMARK Laboratories Ltd.","TESTMARK Laboratories Ltd.","TESTMARK Laboratories Ltd.","TESTMARK Laboratories Ltd.","TESTMARK Laboratories Ltd.","TESTMARK Laboratories Ltd.","TESTMARK Laboratories Ltd.","TESTMARK Laboratories Ltd.","TESTMARK Laboratories Ltd.","TESTMARK Laboratories Ltd.","TESTMARK Laboratories Ltd.","Northern College","Northern College","Northern College","Northern College","Northern College","Northern College","SolidCAD, a division of Solid Caddgroup Inc.","SolidCAD, a division of Solid Caddgroup Inc.","SolidCAD, a division of Solid Caddgroup Inc.","SolidCAD, a division of Solid Caddgroup Inc.","SolidCAD, a division of Solid Caddgroup Inc.","Fountain Tire","Fountain Tire","Fountain Tire","Fountain Tire","Fountain Tire","Fountain Tire","Fountain Tire","Fountain Tire","Fountain Tire","Fountain Tire","Fountain Tire","Fountain Tire","Fountain Tire","Fountain Tire","Fountain Tire","Fountain Tire","Trojan Tire Inc.","Trojan Tire Inc.","Trojan Tire Inc.","Trojan Tire Inc.","Trojan Tire Inc.","Trojan Tire Inc.","Trojan Tire Inc.","Trojan Tire Inc.","Darby Manufacturing","Darby Manufacturing","Darby Manufacturing","Darby Manufacturing","Darby Manufacturing","Darby Manufacturing","Levert Group","Levert Group","Levert Group","Levert Group","Levert Group","Technosub","Technosub","Hepburn Engineering Inc.","Hepburn Engineering Inc.","Hepburn Engineering Inc.","Hepburn Engineering Inc.","Hepburn Engineering Inc.","Hepburn Engineering Inc.","Hepburn Engineering Inc.","Hepburn Engineering Inc.","Makita Canada Inc.","Makita Canada Inc.","Makita Canada Inc.","Makita Canada Inc.","Makita Canada Inc.","Makita Canada Inc.","Makita Canada Inc.","Kirkland Lake Gold","Kirkland Lake Gold","3L2R Inc.","Timmins Economic Development Corporation","Timmins Economic Development Corporation","DJB Mining Products & Services","DJB Mining Products & Services","DJB Mining Products & Services","Golder","Golder","Golder","Golder","Golder","Golder","SGS","SGS","SGS","SGS","SGS","SGS","Industrial Pump Systems","Industrial Pump Systems","Hammond Air Conditioning Ltd.","Hammond Air Conditioning Ltd.","Hammond Air Conditioning Ltd.","Hammond Air Conditioning Ltd.","Hammond Air Conditioning Ltd.","Detour Gold Corporation","Detour Gold Corporation","Activation Laboratories Ltd.","Activation Laboratories Ltd.","Activation Laboratories Ltd.","Activation Laboratories Ltd.","Provix Inc.","Provix Inc.","Provix Inc.","Provix Inc.","Provix Inc.","Provix Inc.","Provix Inc.","Provix Inc.","Provix Inc.","Aevitas Inc.","Aevitas Inc.","Aevitas Inc.","Aevitas Inc.","ALS Geochemistry","ALS Geochemistry","ALS Geochemistry","ALS Geochemistry","ALS Geochemistry","ALS Geochemistry","Custom Concrete (Northern)","Custom Concrete (Northern)","Orbit Garant Drilling Services","Orbit Garant Drilling Services","Orbit Garant Drilling Services","Orbit Garant Drilling Services","Orbit Garant Drilling Services","Orbit Garant Drilling Services","Orbit Garant Drilling Services","Orbit Garant Drilling Services","Orbit Garant Drilling Services","Cementation","Cementation","Cementation","Cementation","Cementation","Cementation","Cementation","Axxess International Inc.","Axxess International Inc.","Axxess International Inc.","Axxess International Inc.","Axxess International Inc.","Axxess International Inc.","Atlas Dewatering Corporation","Federal Screen Products, Inc","Federal Screen Products, Inc","Hexagon Mining","Hexagon Mining","Hexagon Mining","NSS Canada","NSS Canada","NSS Canada","NSS Canada","NSS Canada","NSS Canada","NSS Canada","NSS Canada","Canun International","Canun International","Canun International","Canun International","Canun International","Canadian Institute of Mining Metallurgy and Petroleum (CIM)","Canadian Institute of Mining Metallurgy and Petroleum (CIM)","The Mining Equipment Prospector","The Mining Equipment Prospector","The Mining Equipment Prospector","The Mining Equipment Prospector","The Mining Equipment Prospector","Rugged Geomatics","Rugged Geomatics","Rugged Geomatics","Rugged Geomatics","Rugged Geomatics","Rugged Geomatics","Rugged Geomatics","Reliable Industrial Supply","Reliable Industrial Supply","Reliable Industrial Supply","Reliable Industrial Supply","SurveyTech Instruments and Services","SurveyTech Instruments and Services","SurveyTech Instruments and Services","SurveyTech Instruments and Services","Agnico Eagle","Agnico Eagle","Agnico Eagle","Agnico Eagle","Agnico Eagle","Agnico Eagle","DPF Canada","DPF Canada","DPF Canada","DPF Canada","DSI Underground Canada Ltd.","STC Footwear, division of R\u00e9gence footwear","Rastall Mining Supply Ltd.","Rastall Mining Supply Ltd.","Rastall Mining Supply Ltd.","Rastall Mining Supply Ltd.","Rastall Mining Supply Ltd.","Drive-Line Incorporated","Drive-Line Incorporated","Drive-Line Incorporated","AME Drill Supply & Services Inc.","AME Drill Supply & Services Inc.","PBE Group ","PBE Group ","PBE Group ","PBE Group ","PBE Group ","PBE Group ","PBE Group ","PBE Group ","Air Creebec","Air Creebec","Air Creebec","ILEC Industries","ILEC Industries","ILEC Industries","ILEC Industries","Center Rock Inc.","Center Rock Inc.","ICOM Canada","ICOM Canada","ICOM Canada","ICOM Canada","Tremcar Inc.\/Asybco","Tremcar Inc.\/Asybco","ASGCO","ASGCO","Hazmasters Inc.","Hazmasters Inc.","Process and Steam Specialties","Process and Steam Specialties","Process and Steam Specialties","Process and Steam Specialties","EHP Environment Oy","EHP Environment Oy","Garier Inc.","Garier Inc.","Bucan Electric Heating Devices","Bucan Electric Heating Devices","RBC","RBC","FastCover Fabric Structures Ltd.","FastCover Fabric Structures Ltd.","FastCover Fabric Structures Ltd.","FastCover Fabric Structures Ltd.","Nordmin Group of Companies","Nordmin Group of Companies","Nordmin Group of Companies","Nordmin Group of Companies","MMD Mineral Sizing (Canada) Inc.","Layfield Geosynthetics","Layfield Geosynthetics","Layfield Geosynthetics","G4 Drilling Ltd.","G4 Drilling Ltd.","G4 Drilling Ltd.","Nexans Canada Inc.","Nexans Canada Inc.","Nexans Canada Inc.","Nexans Canada Inc.","Alternate Starts Ltd.","Alternate Starts Ltd.","Alternate Starts Ltd.","Alternate Starts Ltd.","Alternate Starts Ltd.","Clean Harbors Inc.","Clean Harbors Inc.","Clean Harbors Inc.","Clean Harbors Inc.","Clean Harbors Inc.","Barrie Welding & Machine Ltd.","Barrie Welding & Machine Ltd.","Barrie Welding & Machine Ltd.","Barrie Welding & Machine Ltd.","Barrie Welding & Machine Ltd.","Barrie Welding & Machine Ltd.","Flo Components Ltd.","Flo Components Ltd.","Flo Components Ltd.","Flo Components Ltd.","Flo Components Ltd.","Flo Components Ltd.","Flo Components Ltd.","Plastruct Polyzone Inc.","Xylem","GFG Resources Inc.","GFG Resources Inc.","GFG Resources Inc.","Weir Minerals","Weir Minerals","Weir Minerals","Coencorp","Coencorp","Honeywell Footwear","Honeywell Footwear","Honeywell Footwear","Sling-Choker Mfg. (Timmins) Ltd.","Sling-Choker Mfg. (Timmins) Ltd.","Sling-Choker Mfg. (Timmins) Ltd.","Sling-Choker Mfg. (Timmins) Ltd.","Sling-Choker Mfg. (Timmins) Ltd.","Sling-Choker Mfg. (Timmins) Ltd.","Sling-Choker Mfg. (Timmins) Ltd.","Brigade Electronics","RDH Sharf","RDH Sharf","RDH Sharf","RDH Sharf","RDH Sharf","Rock-Tech","Equipment North Inc.","Equipment North Inc.","Equipment North Inc.","Equipment North Inc.","Equipment North Inc.","Walden Group","Walden Group","Walden Group","Walden Group","Walden Group","Walden Group","Walden Group","Wajax","Wajax","Wajax","Wajax","Wajax","TES Inc.","Industrial Fabrication Inc.","Industrial Fabrication Inc.","Industrial Fabrication Inc.","Industrial Fabrication Inc.","Industrial Fabrication Inc.","Timmins Rent All","Timmins Rent All","Timmins Rent All","Timmins Rent All","Timmins Rent All","Timmins Rent All","Timmins Rent All","Timmins Rent All","Tracks & Wheels Equipment Brokers","Tracks & Wheels Equipment Brokers","Tracks & Wheels Equipment Brokers","Tracks & Wheels Equipment Brokers","Hilliard Brake Systems","RCT","RCT","RCT","RCT","RCT","Carlson Software","Carlson Software","Carlson Software","Carlson Software","Cloverdale Paint","Cloverdale Paint","Cloverdale Paint","Cloverdale Paint","Cloverdale Paint","SafeSight Exploration Inc.","SafeSight Exploration Inc.","McEwen Mining Inc.","NADF","NADF","Niiwin G.P. Inc.","Niiwin G.P. Inc.","BEHLEN Industries","BEHLEN Industries","Geroline","Thermon Heating Systems","Blue Heron Solutions for Environmental Management Inc.","Blue Heron Solutions for Environmental Management Inc.","Blue Heron Solutions for Environmental Management Inc.","Blue Heron Solutions for Environmental Management Inc.","Blue Heron Solutions for Environmental Management Inc.","Marks Commercial","Marks Commercial","Marks Commercial","Marks Commercial","Marks Commercial","Marks Commercial","Marks Commercial","Marks Commercial","Superior"]
EXHIBITORS LIST
---
Hazmasters Inc.
R3-02 (Arena 2 and Upper Deck) | &nbspR3-03 (Arena 2 and Upper Deck) &nbsp
We are committed to training, education, and full-service solutions to help companies build a strong safety culture so that everyone goes home safely at the end of each and every day.

We are focused on managing risks and improving efficiencies, partnering with our customers, saving time and resources.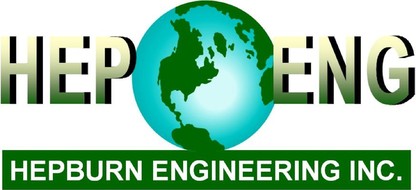 Hepburn Engineering Inc.
R4-12 (Arena 1) &nbsp
Hepburn Engineering Inc., based in Toronto, Canada, is a recognized leader in the design and supply of Mining, Marine and Industrial Equipment to clients around the world.
Hexagon Mining
B-E (Arena 2 and Upper Deck) &nbsp
Hexagon (Nasdaq Stockholm: HEXA B) is a global leader in digital solutions. Hexagon's Mining division solves surface and underground challenges with proven technologies for planning, operations, and safety.
Hilliard Brake Systems
F-05 (Arena 2 and Upper Deck) &nbsp
Hilliard Brake Systems offers an entire range of industrial modular, caliper, rail, and electric brakes. Additional product offerings include power units, mounting brackets, discs and hubs. Made in America, Built for the World!
Honeywell Footwear
R8-04 (Arena 2 and Upper Deck) &nbsp
MUCK - Since 1999, The Original Muck Boot Company has been enabling consumers to live an active, outdoor lifestyle, undeterred by the elements. Waterproof, weatherproof, whatever-proof. We put proof in every pair.

Honeywell Industrial Safety is a leading supplier of footwear, offering the most comprehensive safety footwear product lines in America with over 400 years of industry history and a diverse product line to meet any safety footwear need.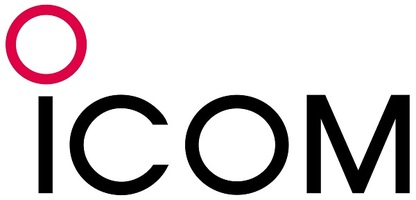 ICOM Canada
R2-08 (Arena 2 and Upper Deck) &nbsp
Icom Inc. is a manufacturer of wireless communication products. Established in 1954 in Osaka Japan, ICOM has a long record as a trusted manufacturer of Land mobile radio, Amateur radio, Marine radio, and Aviation radio. ICOM products are sold in over 80 countries worldwide. ICOM has an international sales and service network.ICOM Canada has offices in Delta, BC and Mississauga, ON.
ILEC Industries
R2-03 (Arena 2 and Upper Deck) &nbsp
Radiateur JMT Ltee is a world class manufacturer located in La Sarre Quebec.

JMT designs and manufactures custom radiators, oil coolers and charge air coolers for the mining industry both underground and open pit, forestry and construction sectors for fixed or mobile equipment.
JMT also repairs and rebuilds any kind of rad or cooler. Les Ateliers Boreal is a world class manufacturer of hydraulic and pneumatic cylinders.
We also repair or rebuild any kind of cylinder. We machine parts using conventional or digital processes from your design and plans.
Imdex Limited
R2-13 (Arena 1) | &nbspR2-14 (Arena 1) &nbsp
IMDEX is a leading global METS company. Our solutions improve the process of identifying and extracting what is below the earth's surface for drilling contractors and resource companies – we let clients know where it is and what it is – now.
Industrial Fabrication Inc.
O-21 (Outdoor ) &nbsp
Manufacturers of the MINECAT® mine utility vehicle. We are a Sudbury based manufacturing company providing utility equipment and design solutions for the mining industry.

Industrial Pump Systems
R5-08 (Arena 1) | &nbspR5-09 (Arena 1) &nbsp
Local supply, service and technical support of a complete range of innovative pump types for the mining industry including Sandpiper, ProMinent Fluid Controls, Wilfley, Seepex, Abel, Grundfos and Flowserve Mechanical Slurry Seals.