["Day Group of Companies","Day Group of Companies","Day Group of Companies","Day Group of Companies","Day Group of Companies","Day Group of Companies","Day Group of Companies","Day Group of Companies","Day Group of Companies","Day Group of Companies","Day Group of Companies","Day Group of Companies","Day Group of Companies","Day Group of Companies","COS PHI","Access","Access","Access","Sandvik Mining and Rock Technology Canada","Major Drilling Group International Inc.","Major Drilling Group International Inc.","De-On Supply Inc.","De-On Supply Inc.","De-On Supply Inc.","De-On Supply Inc.","De-On Supply Inc.","De-On Supply Inc.","De-On Supply Inc.","Geosight Technologies","Geosight Technologies","Geosight Technologies","Geosight Technologies","Geosight Technologies","Geosight Technologies","Epiroc","Epiroc","Epiroc","Epiroc","ITW Polymers Adhesives","ITW Polymers Adhesives","Manitoulin Transport","Manitoulin Transport","Manitoulin Transport","TIME Limited","TIME Limited","TIME Limited","TIME Limited","TIME Limited","TIME Limited","TIME Limited","CIS Carriere Industrial Supply Ltd","CIS Carriere Industrial Supply Ltd","CIS Carriere Industrial Supply Ltd","CIS Carriere Industrial Supply Ltd","CIS Carriere Industrial Supply Ltd","CIS Carriere Industrial Supply Ltd","CIS Carriere Industrial Supply Ltd","CIS Carriere Industrial Supply Ltd","CIS Carriere Industrial Supply Ltd","CIS Carriere Industrial Supply Ltd","CIS Carriere Industrial Supply Ltd","CIS Carriere Industrial Supply Ltd","CIS Carriere Industrial Supply Ltd","CIS Carriere Industrial Supply Ltd","CIS Carriere Industrial Supply Ltd","CIS Carriere Industrial Supply Ltd","CIS Carriere Industrial Supply Ltd","CIS Carriere Industrial Supply Ltd","EPC Canada","EPC Canada","Structural Panels Inc","Structural Panels Inc","Structural Panels Inc","Structural Panels Inc","Structural Panels Inc","Structural Panels Inc","Jubb Utility Supply","Jubb Utility Supply","Aquatech Pump and Power Inc.","Aquatech Pump and Power Inc.","Aquatech Pump and Power Inc.","Aquatech Pump and Power Inc.","Aquatech Pump and Power Inc.","Aquatech Pump and Power Inc.","Aquatech Pump and Power Inc.","Aquatech Pump and Power Inc.","Aquatech Pump and Power Inc.","Aquatech Pump and Power Inc.","Aquatech Pump and Power Inc.","Aquatech Pump and Power Inc.","Aquatech Pump and Power Inc.","Aquatech Pump and Power Inc.","Aquatech Pump and Power Inc.","Aquatech Pump and Power Inc.","Bureau Veritas Minerals","Becker Varis","Imdex Limited","Imdex Limited","Imdex Limited","Imdex Limited","Imdex Limited","Imdex Limited","Imdex Limited","Tahoe Canada","Tahoe Canada","McCANN Equipment","McCANN Equipment","McCANN Equipment","McCANN Equipment","McCANN Equipment","McCANN Equipment","CD Nova ","CD Nova ","CD Nova ","TESC Contracting Company Ltd","TESC Contracting Company Ltd","TESC Contracting Company Ltd","Continental Conveyor (Ontario) Ltd.","Continental Conveyor (Ontario) Ltd.","Continental Conveyor (Ontario) Ltd.","McDowell Equipment","McDowell Equipment","McDowell Equipment","McDowell Equipment","McDowell Equipment","McDowell Equipment","NORCAT","NORCAT","NORCAT","NORCAT","NORCAT","NORCAT","NORCAT","NORCAT","NORCAT","NORCAT","College Boreal ","College Boreal ","College Boreal ","College Boreal ","College Boreal ","College Boreal ","College Boreal ","College Boreal ","Dumas","CJ Equipment Repairs \/ Hood Equipment","CJ Equipment Repairs \/ Hood Equipment","CJ Equipment Repairs \/ Hood Equipment","TESTMARK Laboratories Ltd.","TESTMARK Laboratories Ltd.","TESTMARK Laboratories Ltd.","TESTMARK Laboratories Ltd.","TESTMARK Laboratories Ltd.","TESTMARK Laboratories Ltd.","TESTMARK Laboratories Ltd.","TESTMARK Laboratories Ltd.","TESTMARK Laboratories Ltd.","TESTMARK Laboratories Ltd.","TESTMARK Laboratories Ltd.","TESTMARK Laboratories Ltd.","Northern College","Northern College","Northern College","Northern College","Northern College","Northern College","SolidCAD, a division of Solid Caddgroup Inc.","SolidCAD, a division of Solid Caddgroup Inc.","SolidCAD, a division of Solid Caddgroup Inc.","SolidCAD, a division of Solid Caddgroup Inc.","SolidCAD, a division of Solid Caddgroup Inc.","Fountain Tire","Fountain Tire","Fountain Tire","Fountain Tire","Fountain Tire","Fountain Tire","Fountain Tire","Fountain Tire","Fountain Tire","Fountain Tire","Fountain Tire","Fountain Tire","Fountain Tire","Fountain Tire","Fountain Tire","Fountain Tire","Trojan Tire Inc.","Trojan Tire Inc.","Trojan Tire Inc.","Trojan Tire Inc.","Trojan Tire Inc.","Trojan Tire Inc.","Trojan Tire Inc.","Trojan Tire Inc.","Darby Manufacturing","Darby Manufacturing","Darby Manufacturing","Darby Manufacturing","Darby Manufacturing","Darby Manufacturing","Levert Group","Levert Group","Levert Group","Levert Group","Levert Group","Technosub","Technosub","Hepburn Engineering Inc.","Hepburn Engineering Inc.","Hepburn Engineering Inc.","Hepburn Engineering Inc.","Hepburn Engineering Inc.","Hepburn Engineering Inc.","Hepburn Engineering Inc.","Hepburn Engineering Inc.","Makita Canada Inc.","Makita Canada Inc.","Makita Canada Inc.","Makita Canada Inc.","Makita Canada Inc.","Makita Canada Inc.","Makita Canada Inc.","Kirkland Lake Gold","Kirkland Lake Gold","3L2R Inc.","Timmins Economic Development Corporation","Timmins Economic Development Corporation","DJB Mining Products & Services","DJB Mining Products & Services","DJB Mining Products & Services","Golder","Golder","Golder","Golder","Golder","Golder","SGS","SGS","SGS","SGS","SGS","SGS","Industrial Pump Systems","Industrial Pump Systems","Hammond Air Conditioning Ltd.","Hammond Air Conditioning Ltd.","Hammond Air Conditioning Ltd.","Hammond Air Conditioning Ltd.","Hammond Air Conditioning Ltd.","Detour Gold Corporation","Detour Gold Corporation","Activation Laboratories Ltd.","Activation Laboratories Ltd.","Activation Laboratories Ltd.","Activation Laboratories Ltd.","Provix Inc.","Provix Inc.","Provix Inc.","Provix Inc.","Provix Inc.","Provix Inc.","Provix Inc.","Provix Inc.","Provix Inc.","Aevitas Inc.","Aevitas Inc.","Aevitas Inc.","Aevitas Inc.","ALS Geochemistry","ALS Geochemistry","ALS Geochemistry","ALS Geochemistry","ALS Geochemistry","ALS Geochemistry","Custom Concrete (Northern)","Custom Concrete (Northern)","Orbit Garant Drilling Services","Orbit Garant Drilling Services","Orbit Garant Drilling Services","Orbit Garant Drilling Services","Orbit Garant Drilling Services","Orbit Garant Drilling Services","Orbit Garant Drilling Services","Orbit Garant Drilling Services","Orbit Garant Drilling Services","Cementation","Cementation","Cementation","Cementation","Cementation","Cementation","Cementation","Axxess International Inc.","Axxess International Inc.","Axxess International Inc.","Axxess International Inc.","Axxess International Inc.","Axxess International Inc.","Federal Screen Products, Inc","Federal Screen Products, Inc","Hexagon Mining","Hexagon Mining","Hexagon Mining","NSS Canada","NSS Canada","NSS Canada","NSS Canada","NSS Canada","NSS Canada","NSS Canada","NSS Canada","Canun International","Canun International","Canun International","Canun International","Canun International","Canadian Institute of Mining Metallurgy and Petroleum (CIM)","Canadian Institute of Mining Metallurgy and Petroleum (CIM)","The Mining Equipment Prospector","The Mining Equipment Prospector","The Mining Equipment Prospector","The Mining Equipment Prospector","The Mining Equipment Prospector","Rugged Geomatics","Rugged Geomatics","Rugged Geomatics","Rugged Geomatics","Rugged Geomatics","Rugged Geomatics","Rugged Geomatics","Reliable Industrial Supply","Reliable Industrial Supply","Reliable Industrial Supply","Reliable Industrial Supply","SurveyTech Instruments and Services","SurveyTech Instruments and Services","SurveyTech Instruments and Services","SurveyTech Instruments and Services","Agnico Eagle","Agnico Eagle","Agnico Eagle","Agnico Eagle","Agnico Eagle","Agnico Eagle","DSI Underground Canada Ltd.","STC Footwear, division of R\u00e9gence footwear","Rastall Mining Supply Ltd.","Rastall Mining Supply Ltd.","Rastall Mining Supply Ltd.","Rastall Mining Supply Ltd.","Rastall Mining Supply Ltd.","Drive-Line Incorporated","Drive-Line Incorporated","Drive-Line Incorporated","AME Drill Supply & Services Inc.","AME Drill Supply & Services Inc.","PBE Group ","PBE Group ","PBE Group ","PBE Group ","PBE Group ","PBE Group ","PBE Group ","PBE Group ","Air Creebec","Air Creebec","Air Creebec","ILEC Industries","ILEC Industries","ILEC Industries","ILEC Industries","Center Rock Inc.","Center Rock Inc.","Tremcar Inc.\/Asybco","Tremcar Inc.\/Asybco","ASGCO","ASGCO","Hazmasters Inc.","Hazmasters Inc.","Process and Steam Specialties","Process and Steam Specialties","Process and Steam Specialties","Process and Steam Specialties","EHP Environment Oy","EHP Environment Oy","Garier Inc.","Garier Inc.","RBC","RBC","FastCover Fabric Structures Ltd.","FastCover Fabric Structures Ltd.","FastCover Fabric Structures Ltd.","FastCover Fabric Structures Ltd.","Nordmin Group of Companies","Nordmin Group of Companies","Nordmin Group of Companies","Nordmin Group of Companies","MMD Mineral Sizing (Canada) Inc.","Layfield Geosynthetics","Layfield Geosynthetics","Layfield Geosynthetics","G4 Drilling Ltd.","G4 Drilling Ltd.","G4 Drilling Ltd.","Nexans Canada Inc.","Nexans Canada Inc.","Nexans Canada Inc.","Nexans Canada Inc.","Alternate Starts Ltd.","Alternate Starts Ltd.","Alternate Starts Ltd.","Alternate Starts Ltd.","Alternate Starts Ltd.","Clean Harbors Inc.","Clean Harbors Inc.","Clean Harbors Inc.","Clean Harbors Inc.","Clean Harbors Inc.","Barrie Welding & Machine Ltd.","Barrie Welding & Machine Ltd.","Barrie Welding & Machine Ltd.","Barrie Welding & Machine Ltd.","Barrie Welding & Machine Ltd.","Barrie Welding & Machine Ltd.","Flo Components Ltd.","Flo Components Ltd.","Flo Components Ltd.","Flo Components Ltd.","Flo Components Ltd.","Flo Components Ltd.","Flo Components Ltd.","Plastruct Polyzone Inc.","Xylem","GFG Resources Inc.","GFG Resources Inc.","GFG Resources Inc.","Weir Minerals","Weir Minerals","Weir Minerals","Coencorp","Coencorp","Honeywell Footwear","Honeywell Footwear","Honeywell Footwear","Sling-Choker Mfg. (Timmins) Ltd.","Sling-Choker Mfg. (Timmins) Ltd.","Sling-Choker Mfg. (Timmins) Ltd.","Sling-Choker Mfg. (Timmins) Ltd.","Sling-Choker Mfg. (Timmins) Ltd.","Sling-Choker Mfg. (Timmins) Ltd.","Sling-Choker Mfg. (Timmins) Ltd.","Brigade Electronics","RDH Sharf","RDH Sharf","RDH Sharf","RDH Sharf","RDH Sharf","Rock-Tech","Equipment North Inc.","Equipment North Inc.","Equipment North Inc.","Equipment North Inc.","Equipment North Inc.","Walden Group","Walden Group","Walden Group","Walden Group","Walden Group","Walden Group","Walden Group","Wajax","Wajax","Wajax","Wajax","Wajax","TES Inc.","Industrial Fabrication Inc.","Industrial Fabrication Inc.","Industrial Fabrication Inc.","Industrial Fabrication Inc.","Industrial Fabrication Inc.","Timmins Rent All","Timmins Rent All","Timmins Rent All","Timmins Rent All","Timmins Rent All","Timmins Rent All","Timmins Rent All","Timmins Rent All","Tracks & Wheels Equipment Brokers","Tracks & Wheels Equipment Brokers","Tracks & Wheels Equipment Brokers","Tracks & Wheels Equipment Brokers","Hilliard Brake Systems","RCT","RCT","RCT","RCT","RCT","Carlson Software","Carlson Software","Carlson Software","Carlson Software","Cloverdale Paint","Cloverdale Paint","Cloverdale Paint","Cloverdale Paint","Cloverdale Paint","SafeSight Exploration Inc.","SafeSight Exploration Inc.","McEwen Mining Inc.","NADF","NADF","Niiwin G.P. Inc.","Niiwin G.P. Inc.","BEHLEN Industries","BEHLEN Industries","Geroline","Thermon Heating Systems","Blue Heron Solutions for Environmental Management Inc.","Blue Heron Solutions for Environmental Management Inc.","Blue Heron Solutions for Environmental Management Inc.","Blue Heron Solutions for Environmental Management Inc.","Blue Heron Solutions for Environmental Management Inc.","Marks Commercial","Marks Commercial","Marks Commercial","Marks Commercial","Marks Commercial","Marks Commercial","Marks Commercial","Marks Commercial","Superior","Creighton Rock Drill Ltd.","Catalys Lubricants","Catalys Lubricants","Catalys Lubricants","Catalys Lubricants","Corbec Inc.","Kal Tire","Kal Tire","GMS Mine Repair & Maintenance","YieldPoint Inc.","YieldPoint Inc.","Newmont Goldcorp Porcupine","Newmont Goldcorp Porcupine","Newmont Goldcorp Porcupine","Northern Light Technologies","Northern Light Technologies","Northern Light Technologies","Gowest Gold Ltd. ","SMC","Procon Canada East Ltd.","Nor-Arc Steel Fabricators","Nor-Arc Steel Fabricators","Nor-Arc Steel Fabricators","Bag Supplies Canada Ltd.","Canpipe Limited","Mine Cable Services Corporation","Mine Cable Services Corporation","Canadian Shield Consultants","Canadian Shield Consultants","Canadian Shield Consultants","Canadian Shield Consultants","Canadian Shield Consultants","The Miller Group","Hydraulique NES","Eagle Eye NDT","Wahgoshig Resources \/ Black Diamond Drilling","Wahgoshig Resources \/ Black Diamond Drilling","Purolator Inc","CD Industrial Group Inc.","HI Mining Pty Ltd.","UBC Local 2486"]
EXHIBITORS LIST
---
EPC Canada
R2-03 (Arena 1) | &nbspR2-04 (Arena 1) &nbsp
EPC Canada is one of the nation's leading manufacturers of a full range of explosives products for all applications; with a depth of experience and expertise in storage and distribution in underground mining, construction and surface mining throughout Canada.
Epiroc
R1-05 (Arena 1) | &nbspR1-06 (Arena 1) | &nbspR1-07 (Arena 1) | &nbspO-16 (Outdoor ) &nbsp
Epiroc is a leading productivity partner for the mining, infrastructure and natural resources industries. With cutting-edge technology, Epiroc develops and produces innovative drill rigs, rock excavation and construction equipment, and provides world-class service and consumables. The company was founded in Stockholm, Sweden, and has passionate people supporting and collaborating with customers in more than 150 countries.

Part of the Atlas Copco Group
Equipment North Inc.
O-17 (Outdoor ) &nbsp
Equipment North develops, rents, sells and commissions mobile material handling solutions for underground mines.

With full-service branches in Sudbury and Timmins, Equipment North is a short drive from upwards of 30 operating underground mines as well as the region's host of smelters, refineries and mills. From conception through production and aftermarket service, our technical team work in conjunction with industry experts to ensure that our products exceed the demands and expectations of the people who use them.
FastCover Fabric Structures Ltd.
R4-02 (Arena 2 and Upper Deck) &nbsp
Meeting the needs of Customers in Mining, oil & gas, construction and agricultural sectors with High Quality engineered fabric structures for over 36 years. Factory direct sales and installation services ensure Customer Satisfaction. www.fastcoverbuildings.com
Federal Screen Products, Inc
R6-13 (Arena 1) &nbsp
Manufacturers of Wedge Wire screen products.

Screens for the Water Treatment markets including Nozzles, Header and Lateral assemblies, Hub assemblies, Panels and Strainer baskets.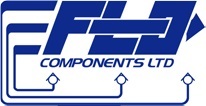 Flo Components Ltd.
R5-08 (Arena 2 and Upper Deck) &nbsp
FLO is an automatic greasing systems and garage bulk fluid handling specialist (using Lincoln and SKF Lubrication components). FLO is featuring QuickFit Onboard Oil Change and PreLube systems at the show.

Fountain Tire
R4-04 (Arena 1) | &nbspR4-05 (Arena 1) | &nbspR4-06 (Arena 1) &nbsp
Fountain Tire's extraordinary service and extensive line of mining tires for various all-terrain situations enables mining companies to maximize the full potential of the equipment they operate.
G4 Drilling Ltd.
R4-09 (Arena 2 and Upper Deck) &nbsp
G4 Drilling is an Abitibi, Quebec, Canada based company, created in 2006 and is part of the G4 Holding Group (G4). We are active in Canada and Mexico in 3 drilling sectors. Our assets include 70 drilling machines covering diamond drilling (surface and underground), petroleum exploration drilling and drilling-blasting operations for open pits.
Garier Inc.
R3-08 (Arena 2 and Upper Deck) &nbsp
Demand the ultimate!

Founded in 1987, Garier designs and manufactures heavy machinery attachments that make a difference.

Our expertise has developed and matured over the years and our policy has always remained the same:

Offering superior products that focus on performance and innovation.

Adopting a customized approach and providing impeccable service at all times.

Our sense of commitment is as high as your expectations.

Demand Garier.