["Day Group of Companies","Day Group of Companies","Day Group of Companies","Day Group of Companies","Day Group of Companies","Day Group of Companies","Day Group of Companies","Day Group of Companies","Day Group of Companies","Day Group of Companies","Day Group of Companies","Day Group of Companies","Day Group of Companies","Day Group of Companies","COS PHI","Access","Access","Access","Sandvik Mining and Rock Technology Canada","Major Drilling Group International Inc.","Major Drilling Group International Inc.","De-On Supply Inc.","De-On Supply Inc.","De-On Supply Inc.","De-On Supply Inc.","De-On Supply Inc.","De-On Supply Inc.","De-On Supply Inc.","Geosight Technologies","Geosight Technologies","Geosight Technologies","Geosight Technologies","Geosight Technologies","Geosight Technologies","Epiroc","Epiroc","Epiroc","Epiroc","ITW Polymers Adhesives","ITW Polymers Adhesives","Manitoulin Transport","Manitoulin Transport","Manitoulin Transport","TIME Limited","TIME Limited","TIME Limited","TIME Limited","TIME Limited","TIME Limited","TIME Limited","CIS Carriere Industrial Supply Ltd","CIS Carriere Industrial Supply Ltd","CIS Carriere Industrial Supply Ltd","CIS Carriere Industrial Supply Ltd","CIS Carriere Industrial Supply Ltd","CIS Carriere Industrial Supply Ltd","CIS Carriere Industrial Supply Ltd","CIS Carriere Industrial Supply Ltd","CIS Carriere Industrial Supply Ltd","CIS Carriere Industrial Supply Ltd","CIS Carriere Industrial Supply Ltd","CIS Carriere Industrial Supply Ltd","CIS Carriere Industrial Supply Ltd","CIS Carriere Industrial Supply Ltd","CIS Carriere Industrial Supply Ltd","CIS Carriere Industrial Supply Ltd","CIS Carriere Industrial Supply Ltd","CIS Carriere Industrial Supply Ltd","EPC Canada","EPC Canada","Structural Panels Inc","Structural Panels Inc","Structural Panels Inc","Structural Panels Inc","Structural Panels Inc","Structural Panels Inc","Jubb Utility Supply","Jubb Utility Supply","Aquatech Pump and Power Inc.","Aquatech Pump and Power Inc.","Aquatech Pump and Power Inc.","Aquatech Pump and Power Inc.","Aquatech Pump and Power Inc.","Aquatech Pump and Power Inc.","Aquatech Pump and Power Inc.","Aquatech Pump and Power Inc.","Aquatech Pump and Power Inc.","Aquatech Pump and Power Inc.","Aquatech Pump and Power Inc.","Aquatech Pump and Power Inc.","Aquatech Pump and Power Inc.","Aquatech Pump and Power Inc.","Aquatech Pump and Power Inc.","Aquatech Pump and Power Inc.","Bureau Veritas Minerals","Becker Varis","Imdex Limited","Imdex Limited","Imdex Limited","Imdex Limited","Imdex Limited","Imdex Limited","Imdex Limited","Tahoe Canada","Tahoe Canada","McCANN Equipment","McCANN Equipment","McCANN Equipment","McCANN Equipment","McCANN Equipment","McCANN Equipment","CD Nova ","CD Nova ","CD Nova ","TESC Contracting Company Ltd","TESC Contracting Company Ltd","TESC Contracting Company Ltd","Continental Conveyor (Ontario) Ltd.","Continental Conveyor (Ontario) Ltd.","Continental Conveyor (Ontario) Ltd.","McDowell Equipment","McDowell Equipment","McDowell Equipment","McDowell Equipment","McDowell Equipment","McDowell Equipment","NORCAT","NORCAT","NORCAT","NORCAT","NORCAT","NORCAT","NORCAT","NORCAT","NORCAT","NORCAT","College Boreal ","College Boreal ","College Boreal ","College Boreal ","College Boreal ","College Boreal ","College Boreal ","College Boreal ","Dumas","CJ Equipment Repairs \/ Hood Equipment","CJ Equipment Repairs \/ Hood Equipment","CJ Equipment Repairs \/ Hood Equipment","TESTMARK Laboratories Ltd.","TESTMARK Laboratories Ltd.","TESTMARK Laboratories Ltd.","TESTMARK Laboratories Ltd.","TESTMARK Laboratories Ltd.","TESTMARK Laboratories Ltd.","TESTMARK Laboratories Ltd.","TESTMARK Laboratories Ltd.","TESTMARK Laboratories Ltd.","TESTMARK Laboratories Ltd.","TESTMARK Laboratories Ltd.","TESTMARK Laboratories Ltd.","Northern College","Northern College","Northern College","Northern College","Northern College","Northern College","SolidCAD, a division of Solid Caddgroup Inc.","SolidCAD, a division of Solid Caddgroup Inc.","SolidCAD, a division of Solid Caddgroup Inc.","SolidCAD, a division of Solid Caddgroup Inc.","SolidCAD, a division of Solid Caddgroup Inc.","Fountain Tire","Fountain Tire","Fountain Tire","Fountain Tire","Fountain Tire","Fountain Tire","Fountain Tire","Fountain Tire","Fountain Tire","Fountain Tire","Fountain Tire","Fountain Tire","Fountain Tire","Fountain Tire","Fountain Tire","Fountain Tire","Trojan Tire Inc.","Trojan Tire Inc.","Trojan Tire Inc.","Trojan Tire Inc.","Trojan Tire Inc.","Trojan Tire Inc.","Trojan Tire Inc.","Trojan Tire Inc.","Darby Manufacturing","Darby Manufacturing","Darby Manufacturing","Darby Manufacturing","Darby Manufacturing","Darby Manufacturing","Levert Group","Levert Group","Levert Group","Levert Group","Levert Group","Technosub","Technosub","Hepburn Engineering Inc.","Hepburn Engineering Inc.","Hepburn Engineering Inc.","Hepburn Engineering Inc.","Hepburn Engineering Inc.","Hepburn Engineering Inc.","Hepburn Engineering Inc.","Hepburn Engineering Inc.","Makita Canada Inc.","Makita Canada Inc.","Makita Canada Inc.","Makita Canada Inc.","Makita Canada Inc.","Makita Canada Inc.","Makita Canada Inc.","Kirkland Lake Gold","Kirkland Lake Gold","3L2R Inc.","Timmins Economic Development Corporation","Timmins Economic Development Corporation","DJB Mining Products & Services","DJB Mining Products & Services","DJB Mining Products & Services","Golder","Golder","Golder","Golder","Golder","Golder","SGS","SGS","SGS","SGS","SGS","SGS","Industrial Pump Systems","Industrial Pump Systems","Hammond Air Conditioning Ltd.","Hammond Air Conditioning Ltd.","Hammond Air Conditioning Ltd.","Hammond Air Conditioning Ltd.","Hammond Air Conditioning Ltd.","Detour Gold Corporation","Detour Gold Corporation","Activation Laboratories Ltd.","Activation Laboratories Ltd.","Activation Laboratories Ltd.","Activation Laboratories Ltd.","Provix Inc.","Provix Inc.","Provix Inc.","Provix Inc.","Provix Inc.","Provix Inc.","Provix Inc.","Provix Inc.","Provix Inc.","Aevitas Inc.","Aevitas Inc.","Aevitas Inc.","Aevitas Inc.","ALS Geochemistry","ALS Geochemistry","ALS Geochemistry","ALS Geochemistry","ALS Geochemistry","ALS Geochemistry","Custom Concrete (Northern)","Custom Concrete (Northern)","Orbit Garant Drilling Services","Orbit Garant Drilling Services","Orbit Garant Drilling Services","Orbit Garant Drilling Services","Orbit Garant Drilling Services","Orbit Garant Drilling Services","Orbit Garant Drilling Services","Orbit Garant Drilling Services","Orbit Garant Drilling Services","Cementation","Cementation","Cementation","Cementation","Cementation","Cementation","Cementation","Axxess International Inc.","Axxess International Inc.","Axxess International Inc.","Axxess International Inc.","Axxess International Inc.","Axxess International Inc.","Federal Screen Products, Inc","Federal Screen Products, Inc","Hexagon Mining","Hexagon Mining","Hexagon Mining","NSS Canada","NSS Canada","NSS Canada","NSS Canada","NSS Canada","NSS Canada","NSS Canada","NSS Canada","Canun International","Canun International","Canun International","Canun International","Canun International","Canadian Institute of Mining Metallurgy and Petroleum (CIM)","Canadian Institute of Mining Metallurgy and Petroleum (CIM)","The Mining Equipment Prospector","The Mining Equipment Prospector","The Mining Equipment Prospector","The Mining Equipment Prospector","The Mining Equipment Prospector","Rugged Geomatics","Rugged Geomatics","Rugged Geomatics","Rugged Geomatics","Rugged Geomatics","Rugged Geomatics","Rugged Geomatics","Reliable Industrial Supply","Reliable Industrial Supply","Reliable Industrial Supply","Reliable Industrial Supply","SurveyTech Instruments and Services","SurveyTech Instruments and Services","SurveyTech Instruments and Services","SurveyTech Instruments and Services","Agnico Eagle","Agnico Eagle","Agnico Eagle","Agnico Eagle","Agnico Eagle","Agnico Eagle","DSI Underground Canada Ltd.","STC Footwear, division of R\u00e9gence footwear","Rastall Mining Supply Ltd.","Rastall Mining Supply Ltd.","Rastall Mining Supply Ltd.","Rastall Mining Supply Ltd.","Rastall Mining Supply Ltd.","Drive-Line Incorporated","Drive-Line Incorporated","Drive-Line Incorporated","AME Drill Supply & Services Inc.","AME Drill Supply & Services Inc.","PBE Group ","PBE Group ","PBE Group ","PBE Group ","PBE Group ","PBE Group ","PBE Group ","PBE Group ","Air Creebec","Air Creebec","Air Creebec","ILEC Industries","ILEC Industries","ILEC Industries","ILEC Industries","Center Rock Inc.","Center Rock Inc.","Tremcar Inc.\/Asybco","Tremcar Inc.\/Asybco","ASGCO","ASGCO","Hazmasters Inc.","Hazmasters Inc.","Process and Steam Specialties","Process and Steam Specialties","Process and Steam Specialties","Process and Steam Specialties","EHP Environment Oy","EHP Environment Oy","Garier Inc.","Garier Inc.","RBC","RBC","FastCover Fabric Structures Ltd.","FastCover Fabric Structures Ltd.","FastCover Fabric Structures Ltd.","FastCover Fabric Structures Ltd.","Nordmin Group of Companies","Nordmin Group of Companies","Nordmin Group of Companies","Nordmin Group of Companies","MMD Mineral Sizing (Canada) Inc.","Layfield Geosynthetics","Layfield Geosynthetics","Layfield Geosynthetics","G4 Drilling Ltd.","G4 Drilling Ltd.","G4 Drilling Ltd.","Nexans Canada Inc.","Nexans Canada Inc.","Nexans Canada Inc.","Nexans Canada Inc.","Alternate Starts Ltd.","Alternate Starts Ltd.","Alternate Starts Ltd.","Alternate Starts Ltd.","Alternate Starts Ltd.","Clean Harbors Inc.","Clean Harbors Inc.","Clean Harbors Inc.","Clean Harbors Inc.","Clean Harbors Inc.","Barrie Welding & Machine Ltd.","Barrie Welding & Machine Ltd.","Barrie Welding & Machine Ltd.","Barrie Welding & Machine Ltd.","Barrie Welding & Machine Ltd.","Barrie Welding & Machine Ltd.","Flo Components Ltd.","Flo Components Ltd.","Flo Components Ltd.","Flo Components Ltd.","Flo Components Ltd.","Flo Components Ltd.","Flo Components Ltd.","Plastruct Polyzone Inc.","Xylem","GFG Resources Inc.","GFG Resources Inc.","GFG Resources Inc.","Weir Minerals","Weir Minerals","Weir Minerals","Coencorp","Coencorp","Honeywell Footwear","Honeywell Footwear","Honeywell Footwear","Sling-Choker Mfg. (Timmins) Ltd.","Sling-Choker Mfg. (Timmins) Ltd.","Sling-Choker Mfg. (Timmins) Ltd.","Sling-Choker Mfg. (Timmins) Ltd.","Sling-Choker Mfg. (Timmins) Ltd.","Sling-Choker Mfg. (Timmins) Ltd.","Sling-Choker Mfg. (Timmins) Ltd.","Brigade Electronics","RDH Sharf","RDH Sharf","RDH Sharf","RDH Sharf","RDH Sharf","Rock-Tech","Equipment North Inc.","Equipment North Inc.","Equipment North Inc.","Equipment North Inc.","Equipment North Inc.","Walden Group","Walden Group","Walden Group","Walden Group","Walden Group","Walden Group","Walden Group","Wajax","Wajax","Wajax","Wajax","Wajax","TES Inc.","Industrial Fabrication Inc.","Industrial Fabrication Inc.","Industrial Fabrication Inc.","Industrial Fabrication Inc.","Industrial Fabrication Inc.","Timmins Rent All","Timmins Rent All","Timmins Rent All","Timmins Rent All","Timmins Rent All","Timmins Rent All","Timmins Rent All","Timmins Rent All","Tracks & Wheels Equipment Brokers","Tracks & Wheels Equipment Brokers","Tracks & Wheels Equipment Brokers","Tracks & Wheels Equipment Brokers","Hilliard Brake Systems","RCT","RCT","RCT","RCT","RCT","Carlson Software","Carlson Software","Carlson Software","Carlson Software","Cloverdale Paint","Cloverdale Paint","Cloverdale Paint","Cloverdale Paint","Cloverdale Paint","SafeSight Exploration Inc.","SafeSight Exploration Inc.","McEwen Mining Inc.","NADF","NADF","Niiwin G.P. Inc.","Niiwin G.P. Inc.","BEHLEN Industries","BEHLEN Industries","Geroline","Thermon Heating Systems","Blue Heron Solutions for Environmental Management Inc.","Blue Heron Solutions for Environmental Management Inc.","Blue Heron Solutions for Environmental Management Inc.","Blue Heron Solutions for Environmental Management Inc.","Blue Heron Solutions for Environmental Management Inc.","Marks Commercial","Marks Commercial","Marks Commercial","Marks Commercial","Marks Commercial","Marks Commercial","Marks Commercial","Marks Commercial","Superior","Creighton Rock Drill Ltd.","Catalys Lubricants","Catalys Lubricants","Catalys Lubricants","Catalys Lubricants","Corbec Inc.","Kal Tire","Kal Tire","GMS Mine Repair & Maintenance","YieldPoint Inc.","YieldPoint Inc.","Newmont Goldcorp Porcupine","Newmont Goldcorp Porcupine","Newmont Goldcorp Porcupine","Northern Light Technologies","Northern Light Technologies","Northern Light Technologies","Gowest Gold Ltd. ","SMC","Procon Canada East Ltd.","Nor-Arc Steel Fabricators","Nor-Arc Steel Fabricators","Nor-Arc Steel Fabricators","Bag Supplies Canada Ltd.","Canpipe Limited","Mine Cable Services Corporation","Mine Cable Services Corporation","Canadian Shield Consultants","Canadian Shield Consultants","Canadian Shield Consultants","Canadian Shield Consultants","Canadian Shield Consultants","The Miller Group","Hydraulique NES","Eagle Eye NDT","Wahgoshig Resources \/ Black Diamond Drilling","Wahgoshig Resources \/ Black Diamond Drilling","Purolator Inc","CD Industrial Group Inc.","HI Mining Pty Ltd.","UBC Local 2486"]
EXHIBITORS LIST
---
CJ Equipment Repairs / Hood Equipment
R3-12 (Arena 1) &nbsp
Hood Equipment Canada has been proudly serving Central Canada for 32 years. With an extensive inventory ranging from custom built slashers, top of the line delimbers and articulated rock trucks, our sales and leasing teams have the equipment you need. Whether you're in the forestry, construction or mining industry we've got you covered with all the top names, including Terex, Hyundai, Link and Hood.

Clean Harbors Inc.
R5-05 (Arena 2 and Upper Deck) &nbsp
Clean Harbors is a full service environmental company, offering onsite emergency response, site remediation, dredging/dewatering and industrial cleaning services. Clean Harbors has an extensive internal network of waste disposal facilities to manage your hazardous waste disposal needs.

Cloverdale Paint
R8-06 (Arena 2 and Upper Deck) &nbsp
Whether for protective coatings, OEM finishes or general industrial coatings, we have evolved… Wet on Wet systems, DTM (direct to metal systems), isocyanate free urethanes, abrasion resistant ceramic coatings, and a lot more…
Coencorp
R7-06 (Arena 2 and Upper Deck) &nbsp
We design, manufacture, sell, and support fleet and fuel management hardware and software for the mining industry. Centralize and automate the management of crucial elements such as fixed and mobile fueling, generators, maintenance & work orders, and real-time asset tracking.

College Boreal
R3-09 (Arena 1) &nbsp
Collège Boréal provides a high calibre personalised education to a diverse clientele and it practices community leadership to foster the sustainable development of the francophone community of Ontario.
Continental Conveyor (Ontario) Ltd.
R3-05 (Arena 1) &nbsp
Continental Conveyor, established in 1963, specializes in the design, engineering and manufacturing of mechanical bulk materials handling equipment and systems. Continental serves the mining, pulp and paper and aggregates industries as well as many others. Continental's product line includes belt conveyors, screw conveyors, pulleys, idlers, bucket elevators, vibrating feeders and conveyors, bin activators, en masse chain conveyors, stackers, apron feeders and weighfeeders. Continental also designs and develops complete engineered systems.
Corbec Inc.
R1-12 (Arena 2 and Upper Deck) &nbsp
With over 50 years of experience in hot-dip galvanizing and a solid commitment towards its customers, Corbec Inc has become the leading galvanizer in central and eastern Canada.
COS PHI
Front 2 (Arena 1) &nbsp
Cos Phi is a full service Power Factor Correction and Power Quality correction company that offers services from initial investigation of power quality issues to design, manufacture, application and ongoing preventative maintenance services of power factor and power quality correction equipment.
Creighton Rock Drill Ltd.
O-25 (Outdoor ) &nbsp
Creighton Rock Drill Ltd. is a large range supplier of construction, drilling, Ground Engaging Tools and parts. Products include tools for hydraulic demolition and rock drilling as well as a variety of rock breakers and compactors, wear parts and teeth, cutting edges and fasteners.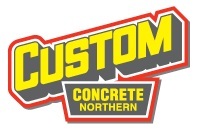 Custom Concrete (Northern)
R6-04 (Arena 1) &nbsp
Custom Concrete (Northern) has been producing and delivering concrete and aggregate to residential, commercial, institutional and industrial customers since 1976. We have built a solid reputation over this time by consistently delivering the highest quality products, to specification and on time, along with outstanding customer service.