["ALS Geochemistry","ALS Geochemistry","ALS Geochemistry","ALS Geochemistry","ALS Geochemistry","Industrial Pump Systems","Industrial Pump Systems","Industrial Pump Systems","Industrial Pump Systems","Industrial Pump Systems","Industrial Pump Systems","Industrial Pump Systems","Industrial Pump Systems","Industrial Pump Systems","Industrial Pump Systems","Industrial Pump Systems","Industrial Pump Systems","Industrial Pump Systems","Day Group of Companies","Day Group of Companies","Day Group of Companies","Day Group of Companies","Day Group of Companies","Day Group of Companies","Day Group of Companies","Day Group of Companies","Day Group of Companies","Day Group of Companies","Day Group of Companies","Day Group of Companies","Atlas Dewatering Corporation","Atlas Dewatering Corporation","Atlas Dewatering Corporation","Atlas Dewatering Corporation","Atlas Dewatering Corporation","Hepburn Engineering Inc.","Hepburn Engineering Inc.","Hepburn Engineering Inc.","Hepburn Engineering Inc.","Hepburn Engineering Inc.","Hepburn Engineering Inc.","Hepburn Engineering Inc.","TechnoSub","TechnoSub","TechnoSub","TechnoSub","TechnoSub","TechnoSub","TechnoSub","TechnoSub","TechnoSub","SGS Canada Inc.","SGS Canada Inc.","SGS Canada Inc.","SGS Canada Inc.","SGS Canada Inc.","Hammond Air Conditioning Ltd.","Hammond Air Conditioning Ltd.","Hammond Air Conditioning Ltd.","Hammond Air Conditioning Ltd.","Activation Laboratories Ltd.","Activation Laboratories Ltd.","Activation Laboratories Ltd.","FLSmidth Ltd ","FLSmidth Ltd ","FLSmidth Ltd ","Cementation Canada Inc.","Cementation Canada Inc.","Cementation Canada Inc.","Cementation Canada Inc.","Cementation Canada Inc.","ITW Polymers Adhesives","ITW Polymers Adhesives","ITW Polymers Adhesives","ITW Polymers Adhesives","ITW Polymers Adhesives","ITW Polymers Adhesives","ITW Polymers Adhesives","ITW Polymers Adhesives","ITW Polymers Adhesives","ITW Polymers Adhesives","Access","Access","Access","Access","Access","Access","Access","Access","Access","Access","Access","Access","Access","Access","Access","Access","Darby Manufacturing","Darby Manufacturing","Darby Manufacturing","Darby Manufacturing","Darby Manufacturing","UKKO Canada","UKKO Canada","UKKO Canada","UKKO Canada","UKKO Canada","Aquatech Pump & Power","Aquatech Pump & Power","Aquatech Pump & Power","Aquatech Pump & Power","Aquatech Pump & Power","Aquatech Pump & Power","Aquatech Pump & Power","Aquatech Pump & Power","Aquatech Pump & Power","Aquatech Pump & Power","Aquatech Pump & Power","Aquatech Pump & Power","Aquatech Pump & Power","Aquatech Pump & Power","Manitoulin Transport","Manitoulin Transport","Manitoulin Transport","Manitoulin Transport","Continental Conveyor (Ontario) Ltd.","Continental Conveyor (Ontario) Ltd.","EPC Canada","EPC Canada","EPC Canada","Petro-Canada","Petro-Canada","Petro-Canada","Petro-Canada","Iraeta Canada","Iraeta Canada","Iraeta Canada","Golder","Golder","Golder","Golder","Golder","TESC Contracting Company Ltd","TESC Contracting Company Ltd","Bureau Veritas Minerals","Bureau Veritas Minerals","Bureau Veritas Minerals","Bureau Veritas Minerals","Levert Group","Levert Group","Levert Group","Epiroc","Epiroc","Epiroc","Epiroc","McDowell Equipment","McDowell Equipment","McDowell Equipment","McDowell Equipment","McDowell Equipment","Becker Varis","Becker Varis","Becker Varis","Becker Varis","Becker Varis","Trojan Tire","Trojan Tire","Trojan Tire","Trojan Tire","Trojan Tire","Trojan Tire","Trojan Tire","De-On Supply Inc.","De-On Supply Inc.","De-On Supply Inc.","De-On Supply Inc.","De-On Supply Inc.","De-On Supply Inc.","McKevitt Trucking Ltd.","McKevitt Trucking Ltd.","McKevitt Trucking Ltd.","McKevitt Trucking Ltd.","Aevitas Inc.","Aevitas Inc.","Aevitas Inc.","NORCAT","NORCAT","NORCAT","NORCAT","NORCAT","NORCAT","NORCAT","Fountain Tire","Fountain Tire","Fountain Tire","Fountain Tire","Fountain Tire","Fountain Tire","Fountain Tire","Fountain Tire","Fountain Tire","Fountain Tire","Fountain Tire","Fountain Tire","Fountain Tire","Aluma \/ Safway","Syntron Material Handling","Syntron Material Handling","EMAC","EMAC","EMAC","TIME Limited","TIME Limited","TIME Limited","TIME Limited","TIME Limited","TIME Limited","Geosight Technologies","Geosight Technologies","Geosight Technologies","Geosight Technologies","Geosight Technologies","DJB Mining Products & Services","DJB Mining Products & Services","CIS Carriere Industrial Supply Ltd","CIS Carriere Industrial Supply Ltd","CIS Carriere Industrial Supply Ltd","CIS Carriere Industrial Supply Ltd","CIS Carriere Industrial Supply Ltd","CIS Carriere Industrial Supply Ltd","CIS Carriere Industrial Supply Ltd","CIS Carriere Industrial Supply Ltd","CIS Carriere Industrial Supply Ltd","CIS Carriere Industrial Supply Ltd","CIS Carriere Industrial Supply Ltd","CIS Carriere Industrial Supply Ltd","CIS Carriere Industrial Supply Ltd","CIS Carriere Industrial Supply Ltd","Northec Construction Inc.","Northec Construction Inc.","Northec Construction Inc.","Agat Laboratories Ltd.","Agat Laboratories Ltd.","Agat Laboratories Ltd.","SolidCAD, a division of Solid Caddgroup Inc.","SolidCAD, a division of Solid Caddgroup Inc.","SolidCAD, a division of Solid Caddgroup Inc.","SolidCAD, a division of Solid Caddgroup Inc.","Makita Canada Inc.","Makita Canada Inc.","Makita Canada Inc.","Makita Canada Inc.","Makita Canada Inc.","Makita Canada Inc.","Axxess International Inc.","Axxess International Inc.","Axxess International Inc.","Axxess International Inc.","Axxess International Inc.","McCANN Equipment","McCANN Equipment","McCANN Equipment","McCANN Equipment","McCANN Equipment","Maljohn Plastics","Maljohn Plastics","Maljohn Plastics","Maljohn Plastics","Maljohn Plastics","Maljohn Plastics","Maljohn Plastics","Dumas","Dumas","Dumas","Dumas","Canadian Shield Consultants","Canadian Shield Consultants","Canadian Shield Consultants","Canadian Shield Consultants","Blue Heron Solutions for Environmental Management Inc.","Blue Heron Solutions for Environmental Management Inc.","Blue Heron Solutions for Environmental Management Inc.","Blue Heron Solutions for Environmental Management Inc.","Orbit Garant Drilling Services","Orbit Garant Drilling Services","Orbit Garant Drilling Services","Orbit Garant Drilling Services","Orbit Garant Drilling Services","Orbit Garant Drilling Services","Orbit Garant Drilling Services","TESTMARK Laboratories Ltd.","TESTMARK Laboratories Ltd.","TESTMARK Laboratories Ltd.","TESTMARK Laboratories Ltd.","TESTMARK Laboratories Ltd.","TESTMARK Laboratories Ltd.","TESTMARK Laboratories Ltd.","TESTMARK Laboratories Ltd.","TESTMARK Laboratories Ltd.","TESTMARK Laboratories Ltd.","Clean Harbors Inc.","Clean Harbors Inc.","Clean Harbors Inc.","Clean Harbors Inc.","Northern Survey Supply","Northern Survey Supply","Northern Survey Supply","Northern Survey Supply","Northern Survey Supply","Northern Survey Supply","Northern Survey Supply","Barrie Welding & Machine Ltd.","Barrie Welding & Machine Ltd.","Barrie Welding & Machine Ltd.","Barrie Welding & Machine Ltd.","Barrie Welding & Machine Ltd.","SurveyTech Instruments and Services","SurveyTech Instruments and Services","SurveyTech Instruments and Services","Air Creebec","Air Creebec","Soucie Salo Safety Timmins Inc","Soucie Salo Safety Timmins Inc","Soucie Salo Safety Timmins Inc","Soucie Salo Safety Timmins Inc","Soucie Salo Safety Timmins Inc","AIL Mining","AIL Mining","AIL Mining","AIL Mining","AIL Mining","Honeywell Footwear","Honeywell Footwear","FastCover Fabric Structures Ltd.","FastCover Fabric Structures Ltd.","FastCover Fabric Structures Ltd.","Nordmin Group of Companies","Nordmin Group of Companies","Nordmin Group of Companies","Nexans Canada Inc.","Nexans Canada Inc.","Nexans Canada Inc.","ICOM Canada","ICOM Canada","ICOM Canada","ICOM Canada","ICOM Canada","ILEC Industries","ILEC Industries","ILEC Industries","Brunner Canada Inc.","Brunner Canada Inc.","STC Footwear \/ Regence Footwear Inc.","Imdex Limited","Imdex Limited","Imdex Limited","Imdex Limited","Imdex Limited","Plastruct Polyzone Inc.","Plastruct Polyzone Inc.","Alemite Canada","Rastall Mining Supply Ltd.","Rastall Mining Supply Ltd.","Rastall Mining Supply Ltd.","Rastall Mining Supply Ltd.","Cobra Structures","Cobra Structures","Cobra Structures","Brigade Electronics","Brigade Electronics","Brigade Electronics","Process and Steam Specialties","Process and Steam Specialties","Canun International","Canun International","Canun International","Canun International","Northern Light Technologies","Northern Light Technologies","Reliable Industrial Supply","Reliable Industrial Supply","Reliable Industrial Supply","Sanland Mining Canada","Sanland Mining Canada","Sanland Mining Canada","Cleanfix North America Ltd.","GFG Resources Inc.","GFG Resources Inc.","Flo Components Ltd.","Flo Components Ltd.","Flo Components Ltd.","Flo Components Ltd.","Flo Components Ltd.","Flo Components Ltd.","DSI Mining Canada","DSI Mining Canada","DSI Mining Canada","DSI Mining Canada","PBE Group ","PBE Group ","PBE Group ","PBE Group ","PBE Group ","PBE Group ","PBE Group ","MMD Mineral Sizing (Canada) Inc.","Quatro Industries Ltd.","Quatro Industries Ltd.","Quatro Industries Ltd.","Quatro Industries Ltd.","RP Oil Limited","RP Oil Limited","RP Oil Limited","Sling-Choker Mfg. (Timmins) Ltd.","Sling-Choker Mfg. (Timmins) Ltd.","Sling-Choker Mfg. (Timmins) Ltd.","Sling-Choker Mfg. (Timmins) Ltd.","Sling-Choker Mfg. (Timmins) Ltd.","Sling-Choker Mfg. (Timmins) Ltd.","Layfield Group","Layfield Group","NILEX","Rock-Tech Sales & Services Ltd. ","Rock-Tech Sales & Services Ltd. ","Rock-Tech Sales & Services Ltd. ","Rock-Tech Sales & Services Ltd. ","Rock-Tech Sales & Services Ltd. ","Rock-Tech Sales & Services Ltd. ","RDH Mining Equipment","Walden Group","Walden Group","Walden Group","Walden Group","Walden Group","Walden Group","Tracks & Wheels Equipment Brokers","Tracks & Wheels Equipment Brokers","Tracks & Wheels Equipment Brokers","Equipment North Inc.","Equipment North Inc.","Equipment North Inc.","Equipment North Inc.","Gillis Containers Service","Gillis Containers Service","Industrial Fabrication Inc.","Dewalt Power Tools","Dewalt Power Tools","Dewalt Power Tools","Dewalt Power Tools","Dewalt Power Tools","Dewalt Power Tools","Line-X","Line-X","Line-X","Cloverdale Paint","Cloverdale Paint","Cloverdale Paint","Cloverdale Paint","Drive-Line Incorporated","Drive-Line Incorporated","Weir Minerals","Hoskin Scientific","Certarus Ltd.","Certarus Ltd.","Certarus Ltd.","Certarus Ltd.","Certarus Ltd.","THE SENATOR HOTEL & CONFERENCE CENTRE","Canadian Institute of Mining Metallurgy and Petroleum (CIM)","Dueck\u2019s Mechanical Inc.\/Diamond Shelter","Dueck\u2019s Mechanical Inc.\/Diamond Shelter","Dueck\u2019s Mechanical Inc.\/Diamond Shelter","D & J Filter Service","D & J Filter Service","D & J Filter Service","MPI Mobile Parts Inc.","MPI Mobile Parts Inc.","MPI Mobile Parts Inc.","Structural Panels Inc","Structural Panels Inc","Structural Panels Inc","Structural Panels Inc","Structural Panels Inc","Cottrill Heavy Equipment","Cottrill Heavy Equipment","Cottrill Heavy Equipment","Cottrill Heavy Equipment","Cottrill Heavy Equipment","Coencorp","Missanabie Cree Nation","Missanabie Cree Nation","Missanabie Cree Nation","Workforce North","Workforce North","Workforce North","Workforce North","Workforce North","Workforce North","Mansour Mining Technologies Inc.","Mansour Mining Technologies Inc.","Mansour Mining Technologies Inc.","S&T Group","TULLOCH Engineering","Vital Drilling ","W\u00fcrth Canada Limited","W\u00fcrth Canada Limited","W\u00fcrth Canada Limited","Lafarge","Lafarge","Lafarge","Highvec Canada Inc.","Highvec Canada Inc.","Highvec Canada Inc.","Highvec Canada Inc.","Highvec Canada Inc.","Highvec Canada Inc.","ESS Support Services (Compass Group)","Dufour Waste Disposal Inc.\t ","Cementation Canada Inc.","Garier Inc.","OK Tire","OK Tire","OK Tire","OK Tire","Northern College","Northern College","Northern College","Schneider Electric Canada Inc.","Schneider Electric Canada Inc.","Schneider Electric Canada Inc.","Schneider Electric Canada Inc.","Schneider Electric Canada Inc.","CD Nova ","CD Nova ","Topcon-Sokkia Positioning Systems","Topcon-Sokkia Positioning Systems","Topcon-Sokkia Positioning Systems","Tahoe Resources","Tahoe Resources","Tahoe Resources","Snap-On Industrial Brands","Altohelix","Altohelix","Altohelix","Cognibox","Pelangio Exploration Inc.","Pelangio Exploration Inc.","IAMGOLD ","IAMGOLD ","Loadscan Ltd.","Wabi Iron & Steel Corp.","Wabi Iron & Steel Corp.","Wabi Iron & Steel Corp.","Siemag - Tecberg Inc.","Siemag - Tecberg Inc.","Carlson Software","Carlson Software","Carlson Software","TES Inc.","Emergency Response & Support Service","Emergency Response & Support Service","Emergency Response & Support Service","Emergency Response & Support Service","Creighton Rock Drill Ltd.","Creighton Rock Drill Ltd.","Creighton Rock Drill Ltd.","Provix Inc.","Provix Inc.","Provix Inc.","Provix Inc.","Provix Inc.","Provix Inc.","Provix Inc.","Provix Inc.","Wajax","Wajax","ASGCO","HI Mining Pty Ltd.","HI Mining Pty Ltd.","Rahnmet","Rahnmet","Rahnmet","Kirkland Lake Gold","RCT","RCT","RCT","RCT","Belt Conveyor Guarding","CJ Equipment Repairs \/ Hood Equipment","CJ Equipment Repairs \/ Hood Equipment","Alternate Starts Ltd.","Alternate Starts Ltd.","Alternate Starts Ltd.","Alternate Starts Ltd.","Equipment World Inc.","Equipment World Inc.","Equipment World Inc.","Equipment World Inc.","Equipment World Inc.","Equipment World Inc.","Equipment World Inc.","Equipment World Inc.","Equipment World Inc.","Equipment World Inc.","Equipment World Inc.","Equipment World Inc.","Equipment World Inc.","Equipment World Inc.","Equipment World Inc.","Equipment World Inc.","Equipment World Inc.","Equipment World Inc.","Equipment World Inc.","Equipment World Inc.","Equipment World Inc.","Equipment World Inc.","Equipment World Inc.","Gowest Gold Ltd. ","Gowest Gold Ltd. ","Custom Concrete (Northern)","Advanced Security","Advanced Security","Spar Power Technology","Spar Power Technology","The Mining Equipment Prospector","The Mining Equipment Prospector","The Mining Equipment Prospector","The Mining Equipment Prospector","Soft dB","RBC","College Boreal ","College Boreal ","College Boreal ","College Boreal ","College Boreal ","College Boreal ","360 Services Inc.","AH McElroy Sales & Service","Agnico Eagle","Agnico Eagle","Agnico Eagle","Agnico Eagle","Precise Castings Inc","Precise Castings Inc","Precise Castings Inc","Meridian Manufacturing","Meridian Manufacturing","Marks Commercial","Marks Commercial","MSA The Safety Company","Sandvik Mining and Rock Technology Canada","Sandvik Mining and Rock Technology Canada","Sandvik Mining and Rock Technology Canada","Sandvik Mining and Rock Technology Canada","Goldcorp Porcupine Gold Mines","Goldcorp Porcupine Gold Mines","Newterra Ltd.","AME Drill Supply & Services Inc.","McEwen Mining Inc.","G4 Drilling Ltd.","Hilliard Brake Systems","Hilliard Brake Systems","Hilliard Brake Systems","Hilliard Brake Systems","The Miller Group","Consolidated Industrial Products","Next Frontier Corp","The Competence Centre for Mining and Mineral Resources \/ Canadian German Chamber of Industry and Commerce","The Competence Centre for Mining and Mineral Resources \/ Canadian German Chamber of Industry and Commerce","Cambrian College","Cambrian College","TS Manufacturing","TS Manufacturing","TS Manufacturing","Pro Fab Aluminum and Machining","Pro Fab Aluminum and Machining","Pro Fab Aluminum and Machining","Major Drilling Group International Inc.","Alamos (Island Gold)","Calhoun Building Systems of Ontario","Calhoun Building Systems of Ontario","Calhoun Building Systems of Ontario","MP-Solutions","North\/South Consultants Inc.","North\/South Consultants Inc.","3 Sixty Secure","3 Sixty Secure","3 Sixty Secure","Procon Canada East Ltd.","Harte Gold Corp","Industrial Drive Services","Bucan Electric Heating Devices","STEINERT US Inc.","STEINERT US Inc.","Safeline by Element Ltd.","Purolator Inc","Dyno Nobel Inc.","Dyno Nobel Inc.","Dyno Nobel Inc.","Equipment JexPlore Inc.","SafeSight Exploration Inc.","Independent Laboratory Supply Americas Ltd.","Surplec","Surplec","Timmins Rent All","Timmins Rent All","Timmins Rent All","Timmins Rent All","Timmins Rent All","Timmins Rent All","Timmins Rent All","Concept Controls","Broadnet Telecom Inc.","Dustex Corporation","Moose FM - CHMT","Moose FM - CHMT","Northern Mat & Bridge","Identec Solutions","SMS Equipment Inc. ","Metex Corporation","3D-P","Superior Glove Works Ltd"]
EXHIBITORS LIST
---
ASGCO
R2-11 (Arena 2 and Upper Deck) &nbsp
At ASGCO "Complete Conveyor Solutions" we use engineered products and services to provide the best solutions to your conveyor material handling applications.
Combined with our global network of distributors, we are part of a coordinated team focused on insuring your success.
Atlas Dewatering Corporation
R6-11 (Arena 1) &nbsp
Atlas Dewatering - Since 1946 - providing complete Pumping & Dewatering systems. Godwin Pumps. Largest diesel pump rental fleet in Northern Ontario. Open pit, tailings, high head, spring run-off, low PH, slurries, emergency response. Design, deliver, install, commission, operate.
Axxess International Inc.
R6-10 (Arena 1) &nbsp
We take care of analyzing the documentation for each of your shipments to ensure that your declarations are compliant with the customs regulations in effect. We ensure the accuracy of the tariff classification is adequate and verify import requirements for your products and legislation from all government agencies. Axxess International offers you experienced personnel and a personalized service according to your requirements.

Barrie Welding & Machine Ltd.
R5-06 (Arena 2 and Upper Deck) &nbsp
With over 250,000sqft and 230+ employees, Barrie Welding is a one-stop custom jobbing shop for all of your needs. We offer services in machining, welding/fabrication, design, automation, and heavy equipment repair.
Becker Varis
R2-11 (Arena 1) &nbsp
Becker Varis is dedicated to the development and application of effective communications in Mining and tunnelling. Its success is a result of industry leading advancements in communication, automation and global service capabilities.
Belt Conveyor Guarding
R8-08 (Arena 2 and Upper Deck) &nbsp
Belt Conveyor Guarding is an industry leader in providing sustainable guarding solutions for equipment and conveyor applications. We provide safe, affordable solutions that ensure equipment is compliant with health and safety regulations and protect the worker from exposure to danger zones.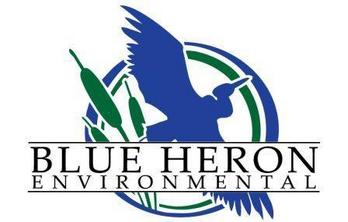 Blue Heron Solutions for Environmental Management Inc.
R2-06 (Arena 1) &nbsp
"Specializing in the mining industry, Blue Heron Environmental is a company of professionals with extensive practical experience in assisting clients with the management of environmental, safety and regulatory risks"
Brigade Electronics
R8-12 (Arena 2 and Upper Deck) &nbsp
Brigade Electronics is a market leader in manoeuvring safety with a wealth of global mining experience and knowledge of the problems our customers face. Our complementary range reduces the risk of collisions and injury and improve driver performance.
Brunner Canada Inc.
R2-07 (Arena 2 and Upper Deck) &nbsp
Brunner products are designed to deliver high production footage at the lowest possible cost. Products are precision machined from high quality steel, then heat treated to insure strength and durability. The extensive Brunner line includes - Striking Bars, Couplings, Carburized Drill Steel, Hi- Frequency Hardened Drill Steel, and Rok-Bits™, available with standard, conical, ballistic, or parabolic inserts. In- field specialists are available to help you with technical support.