["Day Group of Companies","Day Group of Companies","Day Group of Companies","Day Group of Companies","Day Group of Companies","Day Group of Companies","Day Group of Companies","Day Group of Companies","Day Group of Companies","Day Group of Companies","Day Group of Companies","Day Group of Companies","Day Group of Companies","Day Group of Companies","COS PHI","Access","Access","Access","Sandvik Mining and Rock Technology Canada","Major Drilling Group International Inc.","Major Drilling Group International Inc.","De-On Supply Inc.","De-On Supply Inc.","De-On Supply Inc.","De-On Supply Inc.","De-On Supply Inc.","De-On Supply Inc.","De-On Supply Inc.","Geosight Technologies","Geosight Technologies","Geosight Technologies","Geosight Technologies","Geosight Technologies","Geosight Technologies","Epiroc","Epiroc","Epiroc","Epiroc","ITW Polymers Adhesives","ITW Polymers Adhesives","Manitoulin Transport","Manitoulin Transport","Manitoulin Transport","TIME Limited","TIME Limited","TIME Limited","TIME Limited","TIME Limited","TIME Limited","TIME Limited","CIS Carriere Industrial Supply Ltd","CIS Carriere Industrial Supply Ltd","CIS Carriere Industrial Supply Ltd","CIS Carriere Industrial Supply Ltd","CIS Carriere Industrial Supply Ltd","CIS Carriere Industrial Supply Ltd","CIS Carriere Industrial Supply Ltd","CIS Carriere Industrial Supply Ltd","CIS Carriere Industrial Supply Ltd","CIS Carriere Industrial Supply Ltd","CIS Carriere Industrial Supply Ltd","CIS Carriere Industrial Supply Ltd","CIS Carriere Industrial Supply Ltd","CIS Carriere Industrial Supply Ltd","CIS Carriere Industrial Supply Ltd","CIS Carriere Industrial Supply Ltd","CIS Carriere Industrial Supply Ltd","CIS Carriere Industrial Supply Ltd","Aluma \/ Safway","Aluma \/ Safway","Aluma \/ Safway","Aluma \/ Safway","EPC Canada","EPC Canada","Structural Panels Inc","Structural Panels Inc","Structural Panels Inc","Structural Panels Inc","Structural Panels Inc","Structural Panels Inc","Jubb Utility Supply","Jubb Utility Supply","Aquatech Pump and Power Inc.","Aquatech Pump and Power Inc.","Aquatech Pump and Power Inc.","Aquatech Pump and Power Inc.","Aquatech Pump and Power Inc.","Aquatech Pump and Power Inc.","Aquatech Pump and Power Inc.","Aquatech Pump and Power Inc.","Aquatech Pump and Power Inc.","Aquatech Pump and Power Inc.","Aquatech Pump and Power Inc.","Aquatech Pump and Power Inc.","Aquatech Pump and Power Inc.","Aquatech Pump and Power Inc.","Aquatech Pump and Power Inc.","Aquatech Pump and Power Inc.","Bureau Veritas Minerals","Becker Varis","Imdex Limited","Imdex Limited","Imdex Limited","Imdex Limited","Imdex Limited","Imdex Limited","Imdex Limited","Tahoe Canada","Tahoe Canada","McCANN Equipment","McCANN Equipment","McCANN Equipment","McCANN Equipment","McCANN Equipment","McCANN Equipment","CD Nova ","CD Nova ","CD Nova ","TESC Contracting Company Ltd","TESC Contracting Company Ltd","TESC Contracting Company Ltd","Continental Conveyor (Ontario) Ltd.","Continental Conveyor (Ontario) Ltd.","Continental Conveyor (Ontario) Ltd.","McDowell Equipment","McDowell Equipment","McDowell Equipment","McDowell Equipment","McDowell Equipment","McDowell Equipment","NORCAT","NORCAT","NORCAT","NORCAT","NORCAT","NORCAT","NORCAT","NORCAT","NORCAT","NORCAT","College Boreal ","College Boreal ","College Boreal ","College Boreal ","College Boreal ","College Boreal ","College Boreal ","College Boreal ","Dumas","CJ Equipment Repairs \/ Hood Equipment","CJ Equipment Repairs \/ Hood Equipment","CJ Equipment Repairs \/ Hood Equipment","TESTMARK Laboratories Ltd.","TESTMARK Laboratories Ltd.","TESTMARK Laboratories Ltd.","TESTMARK Laboratories Ltd.","TESTMARK Laboratories Ltd.","TESTMARK Laboratories Ltd.","TESTMARK Laboratories Ltd.","TESTMARK Laboratories Ltd.","TESTMARK Laboratories Ltd.","TESTMARK Laboratories Ltd.","TESTMARK Laboratories Ltd.","TESTMARK Laboratories Ltd.","Northern College","Northern College","Northern College","Northern College","Northern College","Northern College","SolidCAD, a division of Solid Caddgroup Inc.","SolidCAD, a division of Solid Caddgroup Inc.","SolidCAD, a division of Solid Caddgroup Inc.","SolidCAD, a division of Solid Caddgroup Inc.","SolidCAD, a division of Solid Caddgroup Inc.","Fountain Tire","Fountain Tire","Fountain Tire","Fountain Tire","Fountain Tire","Fountain Tire","Fountain Tire","Fountain Tire","Fountain Tire","Fountain Tire","Fountain Tire","Fountain Tire","Fountain Tire","Fountain Tire","Fountain Tire","Fountain Tire","Trojan Tire Inc.","Trojan Tire Inc.","Trojan Tire Inc.","Trojan Tire Inc.","Trojan Tire Inc.","Trojan Tire Inc.","Trojan Tire Inc.","Trojan Tire Inc.","Darby Manufacturing","Darby Manufacturing","Darby Manufacturing","Darby Manufacturing","Darby Manufacturing","Darby Manufacturing","Levert Group","Levert Group","Levert Group","Levert Group","Levert Group","Technosub","Technosub","Hepburn Engineering Inc.","Hepburn Engineering Inc.","Hepburn Engineering Inc.","Hepburn Engineering Inc.","Hepburn Engineering Inc.","Hepburn Engineering Inc.","Hepburn Engineering Inc.","Hepburn Engineering Inc.","Makita Canada Inc.","Makita Canada Inc.","Makita Canada Inc.","Makita Canada Inc.","Makita Canada Inc.","Makita Canada Inc.","Makita Canada Inc.","Kirkland Lake Gold","Kirkland Lake Gold","3L2R Inc.","Timmins Economic Development Corporation","Timmins Economic Development Corporation","DJB Mining Products & Services","DJB Mining Products & Services","DJB Mining Products & Services","Golder","Golder","Golder","Golder","Golder","Golder","SGS","SGS","SGS","SGS","SGS","SGS","Industrial Pump Systems","Industrial Pump Systems","Hammond Air Conditioning Ltd.","Hammond Air Conditioning Ltd.","Hammond Air Conditioning Ltd.","Hammond Air Conditioning Ltd.","Hammond Air Conditioning Ltd.","Detour Gold Corporation","Detour Gold Corporation","Activation Laboratories Ltd.","Activation Laboratories Ltd.","Activation Laboratories Ltd.","Activation Laboratories Ltd.","Provix Inc.","Provix Inc.","Provix Inc.","Provix Inc.","Provix Inc.","Provix Inc.","Provix Inc.","Provix Inc.","Provix Inc.","Aevitas Inc.","Aevitas Inc.","Aevitas Inc.","Aevitas Inc.","ALS Geochemistry","ALS Geochemistry","ALS Geochemistry","ALS Geochemistry","ALS Geochemistry","ALS Geochemistry","Custom Concrete (Northern)","Custom Concrete (Northern)","Orbit Garant Drilling Services","Orbit Garant Drilling Services","Orbit Garant Drilling Services","Orbit Garant Drilling Services","Orbit Garant Drilling Services","Orbit Garant Drilling Services","Orbit Garant Drilling Services","Orbit Garant Drilling Services","Orbit Garant Drilling Services","Cementation","Cementation","Cementation","Cementation","Cementation","Cementation","Cementation","Axxess International Inc.","Axxess International Inc.","Axxess International Inc.","Axxess International Inc.","Axxess International Inc.","Axxess International Inc.","Atlas Dewatering Corporation","Federal Screen Products, Inc","Federal Screen Products, Inc","Hexagon Mining","Hexagon Mining","Hexagon Mining","NSS Canada","NSS Canada","NSS Canada","NSS Canada","NSS Canada","NSS Canada","NSS Canada","NSS Canada","Canun International","Canun International","Canun International","Canun International","Canun International","Canadian Institute of Mining Metallurgy and Petroleum (CIM)","Canadian Institute of Mining Metallurgy and Petroleum (CIM)","The Mining Equipment Prospector","The Mining Equipment Prospector","The Mining Equipment Prospector","The Mining Equipment Prospector","The Mining Equipment Prospector","Rugged Geomatics","Rugged Geomatics","Rugged Geomatics","Rugged Geomatics","Rugged Geomatics","Rugged Geomatics","Rugged Geomatics","Reliable Industrial Supply","Reliable Industrial Supply","Reliable Industrial Supply","Reliable Industrial Supply","SurveyTech Instruments and Services","SurveyTech Instruments and Services","SurveyTech Instruments and Services","SurveyTech Instruments and Services","Agnico Eagle","Agnico Eagle","Agnico Eagle","Agnico Eagle","Agnico Eagle","Agnico Eagle","DPF Canada","DPF Canada","DPF Canada","DPF Canada","DSI Underground Canada Ltd.","STC Footwear, division of R\u00e9gence footwear","Rastall Mining Supply Ltd.","Rastall Mining Supply Ltd.","Rastall Mining Supply Ltd.","Rastall Mining Supply Ltd.","Rastall Mining Supply Ltd.","Drive-Line Incorporated","Drive-Line Incorporated","Drive-Line Incorporated","AME Drill Supply & Services Inc.","AME Drill Supply & Services Inc.","PBE Group ","PBE Group ","PBE Group ","PBE Group ","PBE Group ","PBE Group ","PBE Group ","PBE Group ","Air Creebec","Air Creebec","Air Creebec","ILEC Industries","ILEC Industries","ILEC Industries","ILEC Industries","Center Rock Inc.","Center Rock Inc.","ICOM Canada","ICOM Canada","ICOM Canada","ICOM Canada","Tremcar Inc.\/Asybco","Tremcar Inc.\/Asybco","ASGCO","ASGCO","Hazmasters Inc.","Hazmasters Inc.","Process and Steam Specialties","Process and Steam Specialties","Process and Steam Specialties","Process and Steam Specialties","EHP Environment Oy","EHP Environment Oy","Garier Inc.","Garier Inc.","Bucan Electric Heating Devices","Bucan Electric Heating Devices","RBC","RBC","FastCover Fabric Structures Ltd.","FastCover Fabric Structures Ltd.","FastCover Fabric Structures Ltd.","FastCover Fabric Structures Ltd.","Nordmin Group of Companies","Nordmin Group of Companies","Nordmin Group of Companies","Nordmin Group of Companies","MMD Mineral Sizing (Canada) Inc.","Layfield Geosynthetics","Layfield Geosynthetics","Layfield Geosynthetics","G4 Drilling Ltd.","G4 Drilling Ltd.","G4 Drilling Ltd.","Nexans Canada Inc.","Nexans Canada Inc.","Nexans Canada Inc.","Nexans Canada Inc.","Alternate Starts Ltd.","Alternate Starts Ltd.","Alternate Starts Ltd.","Alternate Starts Ltd.","Alternate Starts Ltd.","Clean Harbors Inc.","Clean Harbors Inc.","Clean Harbors Inc.","Clean Harbors Inc.","Clean Harbors Inc.","Barrie Welding & Machine Ltd.","Barrie Welding & Machine Ltd.","Barrie Welding & Machine Ltd.","Barrie Welding & Machine Ltd.","Barrie Welding & Machine Ltd.","Barrie Welding & Machine Ltd.","Flo Components Ltd.","Flo Components Ltd.","Flo Components Ltd.","Flo Components Ltd.","Flo Components Ltd.","Flo Components Ltd.","Flo Components Ltd.","Plastruct Polyzone Inc.","Xylem","GFG Resources Inc.","GFG Resources Inc.","GFG Resources Inc.","Weir Minerals","Weir Minerals","Weir Minerals","Coencorp","Coencorp","Honeywell Footwear","Honeywell Footwear","Honeywell Footwear","Sling-Choker Mfg. (Timmins) Ltd.","Sling-Choker Mfg. (Timmins) Ltd.","Sling-Choker Mfg. (Timmins) Ltd.","Sling-Choker Mfg. (Timmins) Ltd.","Sling-Choker Mfg. (Timmins) Ltd.","Sling-Choker Mfg. (Timmins) Ltd.","Sling-Choker Mfg. (Timmins) Ltd.","Brigade Electronics","RDH Sharf","RDH Sharf","RDH Sharf","RDH Sharf","RDH Sharf","Rock-Tech","Equipment North Inc.","Equipment North Inc.","Equipment North Inc.","Equipment North Inc.","Equipment North Inc.","Walden Group","Walden Group","Walden Group","Walden Group","Walden Group","Walden Group","Walden Group","Wajax","Wajax","Wajax","Wajax","Wajax","TES Inc.","Industrial Fabrication Inc.","Industrial Fabrication Inc.","Industrial Fabrication Inc.","Industrial Fabrication Inc.","Industrial Fabrication Inc.","Timmins Rent All","Timmins Rent All","Timmins Rent All","Timmins Rent All","Timmins Rent All","Timmins Rent All","Timmins Rent All","Timmins Rent All","Tracks & Wheels Equipment Brokers","Tracks & Wheels Equipment Brokers","Tracks & Wheels Equipment Brokers","Tracks & Wheels Equipment Brokers","Hilliard Brake Systems","RCT","RCT","RCT","RCT","RCT","Carlson Software","Carlson Software","Carlson Software","Carlson Software","Cloverdale Paint","Cloverdale Paint","Cloverdale Paint","Cloverdale Paint","Cloverdale Paint","SafeSight Exploration Inc.","SafeSight Exploration Inc.","McEwen Mining Inc.","NADF","NADF","Niiwin G.P. Inc.","Niiwin G.P. Inc.","BEHLEN Industries","BEHLEN Industries","Geroline","Thermon Heating Systems","Blue Heron Solutions for Environmental Management Inc.","Blue Heron Solutions for Environmental Management Inc.","Blue Heron Solutions for Environmental Management Inc.","Blue Heron Solutions for Environmental Management Inc.","Blue Heron Solutions for Environmental Management Inc.","Marks Commercial","Marks Commercial","Marks Commercial","Marks Commercial","Marks Commercial","Marks Commercial","Marks Commercial","Marks Commercial","Superior"]
EXHIBITORS LIST
---
Aquatech Pump and Power Inc.
R2-08 (Arena 1) | &nbspR2-09 (Arena 1) &nbsp
Aquatech is a complete service provider of specialized pumping and environmental equipment for fluid handling and testing applications. While mostly known for our construction and mine dewatering, and groundwater related services, we also offer a complete line of pumping equipment.
ASGCO
R2-11 (Arena 2 and Upper Deck) &nbsp
At ASGCO "Complete Conveyor Solutions" we use engineered products and services to provide the best solutions to your conveyor material handling applications.

Combined with our global network of distributors, we are part of a coordinated team focused on insuring your success.
Atlas Dewatering Corporation
R6-11 (Arena 1) &nbsp
Atlas Dewatering - Since 1946 - providing complete Pumping & Dewatering systems. Godwin Pumps. Largest diesel pump rental fleet in Northern Ontario. Open pit, tailings, high head, spring run-off, low PH, slurries, emergency response. Design, deliver, install, commission, operate.
Axxess International Inc.
R6-10 (Arena 1) &nbsp
We take care of analyzing the documentation for each of your shipments to ensure that your declarations are compliant with the customs regulations in effect. We ensure the accuracy of the tariff classification is adequate and verify import requirements for your products and legislation from all government agencies. Axxess International offers you experienced personnel and a personalized service according to your requirements.

Barrie Welding & Machine Ltd.
R5-06 (Arena 2 and Upper Deck) &nbsp
With over 250,000sqft and 230+ employees, Barrie Welding is a one-stop custom jobbing shop for all of your needs. We offer services in machining, welding/fabrication, design, automation, and heavy equipment repair.
Becker Varis
R2-11 (Arena 1) &nbsp
Becker Varis is dedicated to the development and application of effective communications in Mining and tunnelling. Its success is a result of industry leading advancements in communication, automation and global service capabilities.
BEHLEN Industries
P-38 (Pavilion) &nbsp
BEHLEN Industries LP was established in 1969 in Brandon, Manitoba and is Canada's largest manufacturer of Frameless and Rigid Frame building systems.
ARTSPAN Inc. is a division of WGI, manufacturing Structural Insulated Steel Panels for all types of building projects. ARTSPAN also manufactures portable structures including the Teleshop, a versatile telescoping portable building ideal for remote job sites.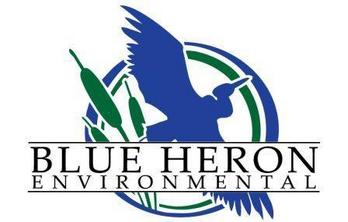 Blue Heron Solutions for Environmental Management Inc.
R1-02 (Arena 1) &nbsp
"Specializing in the mining industry, Blue Heron Environmental is a company of professionals with extensive practical experience in assisting clients with the management of environmental, safety and regulatory risks"
Brigade Electronics
R8-12 (Arena 2 and Upper Deck) &nbsp
Brigade Electronics is a market leader in manoeuvring safety with a wealth of global mining experience and knowledge of the problems our customers face. Our complementary range reduces the risk of collisions and injury and improve driver performance.
Bucan Electric Heating Devices
R3-09 (Arena 2 and Upper Deck) &nbsp
Bucan designs and manufactures custom-made electric heating products, control systems and thermal sensors for mines, hydro-electric dams, laboratories, railway lines & railcars, and the aerospace, plastics, petro-chemical and medical industries.