["Day Group of Companies","Day Group of Companies","Day Group of Companies","Day Group of Companies","Day Group of Companies","Day Group of Companies","Day Group of Companies","Day Group of Companies","Day Group of Companies","Day Group of Companies","Day Group of Companies","Day Group of Companies","Day Group of Companies","Day Group of Companies","COS PHI","Access","Access","Access","Sandvik Mining and Rock Technology Canada","Major Drilling Group International Inc.","Major Drilling Group International Inc.","De-On Supply Inc.","De-On Supply Inc.","De-On Supply Inc.","De-On Supply Inc.","De-On Supply Inc.","De-On Supply Inc.","De-On Supply Inc.","Geosight Technologies","Geosight Technologies","Geosight Technologies","Geosight Technologies","Geosight Technologies","Geosight Technologies","Epiroc","Epiroc","Epiroc","Epiroc","ITW Polymers Adhesives","ITW Polymers Adhesives","Manitoulin Transport","Manitoulin Transport","Manitoulin Transport","TIME Limited","TIME Limited","TIME Limited","TIME Limited","TIME Limited","TIME Limited","TIME Limited","CIS Carriere Industrial Supply Ltd","CIS Carriere Industrial Supply Ltd","CIS Carriere Industrial Supply Ltd","CIS Carriere Industrial Supply Ltd","CIS Carriere Industrial Supply Ltd","CIS Carriere Industrial Supply Ltd","CIS Carriere Industrial Supply Ltd","CIS Carriere Industrial Supply Ltd","CIS Carriere Industrial Supply Ltd","CIS Carriere Industrial Supply Ltd","CIS Carriere Industrial Supply Ltd","CIS Carriere Industrial Supply Ltd","CIS Carriere Industrial Supply Ltd","CIS Carriere Industrial Supply Ltd","CIS Carriere Industrial Supply Ltd","CIS Carriere Industrial Supply Ltd","CIS Carriere Industrial Supply Ltd","CIS Carriere Industrial Supply Ltd","Aluma \/ Safway","Aluma \/ Safway","Aluma \/ Safway","Aluma \/ Safway","EPC Canada","EPC Canada","Structural Panels Inc","Structural Panels Inc","Structural Panels Inc","Structural Panels Inc","Structural Panels Inc","Structural Panels Inc","Jubb Utility Supply","Jubb Utility Supply","Aquatech Pump and Power Inc.","Aquatech Pump and Power Inc.","Aquatech Pump and Power Inc.","Aquatech Pump and Power Inc.","Aquatech Pump and Power Inc.","Aquatech Pump and Power Inc.","Aquatech Pump and Power Inc.","Aquatech Pump and Power Inc.","Aquatech Pump and Power Inc.","Aquatech Pump and Power Inc.","Aquatech Pump and Power Inc.","Aquatech Pump and Power Inc.","Aquatech Pump and Power Inc.","Aquatech Pump and Power Inc.","Aquatech Pump and Power Inc.","Aquatech Pump and Power Inc.","Bureau Veritas Minerals","Becker Varis","Imdex Limited","Imdex Limited","Imdex Limited","Imdex Limited","Imdex Limited","Imdex Limited","Imdex Limited","Tahoe Canada","Tahoe Canada","McCANN Equipment","McCANN Equipment","McCANN Equipment","McCANN Equipment","McCANN Equipment","McCANN Equipment","CD Nova ","CD Nova ","CD Nova ","TESC Contracting Company Ltd","TESC Contracting Company Ltd","TESC Contracting Company Ltd","Continental Conveyor (Ontario) Ltd.","Continental Conveyor (Ontario) Ltd.","Continental Conveyor (Ontario) Ltd.","McDowell Equipment","McDowell Equipment","McDowell Equipment","McDowell Equipment","McDowell Equipment","McDowell Equipment","NORCAT","NORCAT","NORCAT","NORCAT","NORCAT","NORCAT","NORCAT","NORCAT","NORCAT","NORCAT","College Boreal ","College Boreal ","College Boreal ","College Boreal ","College Boreal ","College Boreal ","College Boreal ","College Boreal ","Dumas","CJ Equipment Repairs \/ Hood Equipment","CJ Equipment Repairs \/ Hood Equipment","CJ Equipment Repairs \/ Hood Equipment","TESTMARK Laboratories Ltd.","TESTMARK Laboratories Ltd.","TESTMARK Laboratories Ltd.","TESTMARK Laboratories Ltd.","TESTMARK Laboratories Ltd.","TESTMARK Laboratories Ltd.","TESTMARK Laboratories Ltd.","TESTMARK Laboratories Ltd.","TESTMARK Laboratories Ltd.","TESTMARK Laboratories Ltd.","TESTMARK Laboratories Ltd.","TESTMARK Laboratories Ltd.","Northern College","Northern College","Northern College","Northern College","Northern College","Northern College","SolidCAD, a division of Solid Caddgroup Inc.","SolidCAD, a division of Solid Caddgroup Inc.","SolidCAD, a division of Solid Caddgroup Inc.","SolidCAD, a division of Solid Caddgroup Inc.","SolidCAD, a division of Solid Caddgroup Inc.","Fountain Tire","Fountain Tire","Fountain Tire","Fountain Tire","Fountain Tire","Fountain Tire","Fountain Tire","Fountain Tire","Fountain Tire","Fountain Tire","Fountain Tire","Fountain Tire","Fountain Tire","Fountain Tire","Fountain Tire","Fountain Tire","Trojan Tire Inc.","Trojan Tire Inc.","Trojan Tire Inc.","Trojan Tire Inc.","Trojan Tire Inc.","Trojan Tire Inc.","Trojan Tire Inc.","Trojan Tire Inc.","Darby Manufacturing","Darby Manufacturing","Darby Manufacturing","Darby Manufacturing","Darby Manufacturing","Darby Manufacturing","Levert Group","Levert Group","Levert Group","Levert Group","Levert Group","Technosub","Technosub","Hepburn Engineering Inc.","Hepburn Engineering Inc.","Hepburn Engineering Inc.","Hepburn Engineering Inc.","Hepburn Engineering Inc.","Hepburn Engineering Inc.","Hepburn Engineering Inc.","Hepburn Engineering Inc.","Makita Canada Inc.","Makita Canada Inc.","Makita Canada Inc.","Makita Canada Inc.","Makita Canada Inc.","Makita Canada Inc.","Makita Canada Inc.","Kirkland Lake Gold","Kirkland Lake Gold","3L2R Inc.","Timmins Economic Development Corporation","Timmins Economic Development Corporation","DJB Mining Products & Services","DJB Mining Products & Services","DJB Mining Products & Services","Golder","Golder","Golder","Golder","Golder","Golder","SGS","SGS","SGS","SGS","SGS","SGS","Industrial Pump Systems","Industrial Pump Systems","Hammond Air Conditioning Ltd.","Hammond Air Conditioning Ltd.","Hammond Air Conditioning Ltd.","Hammond Air Conditioning Ltd.","Hammond Air Conditioning Ltd.","Detour Gold Corporation","Detour Gold Corporation","Activation Laboratories Ltd.","Activation Laboratories Ltd.","Activation Laboratories Ltd.","Activation Laboratories Ltd.","Provix Inc.","Provix Inc.","Provix Inc.","Provix Inc.","Provix Inc.","Provix Inc.","Provix Inc.","Provix Inc.","Provix Inc.","Aevitas Inc.","Aevitas Inc.","Aevitas Inc.","Aevitas Inc.","ALS Geochemistry","ALS Geochemistry","ALS Geochemistry","ALS Geochemistry","ALS Geochemistry","ALS Geochemistry","Custom Concrete (Northern)","Custom Concrete (Northern)","Orbit Garant Drilling Services","Orbit Garant Drilling Services","Orbit Garant Drilling Services","Orbit Garant Drilling Services","Orbit Garant Drilling Services","Orbit Garant Drilling Services","Orbit Garant Drilling Services","Orbit Garant Drilling Services","Orbit Garant Drilling Services","Cementation","Cementation","Cementation","Cementation","Cementation","Cementation","Cementation","Axxess International Inc.","Axxess International Inc.","Axxess International Inc.","Axxess International Inc.","Axxess International Inc.","Axxess International Inc.","Atlas Dewatering Corporation","Federal Screen Products, Inc","Federal Screen Products, Inc","Hexagon Mining","Hexagon Mining","Hexagon Mining","NSS Canada","NSS Canada","NSS Canada","NSS Canada","NSS Canada","NSS Canada","NSS Canada","NSS Canada","Canun International","Canun International","Canun International","Canun International","Canun International","Canadian Institute of Mining Metallurgy and Petroleum (CIM)","Canadian Institute of Mining Metallurgy and Petroleum (CIM)","The Mining Equipment Prospector","The Mining Equipment Prospector","The Mining Equipment Prospector","The Mining Equipment Prospector","The Mining Equipment Prospector","Rugged Geomatics","Rugged Geomatics","Rugged Geomatics","Rugged Geomatics","Rugged Geomatics","Rugged Geomatics","Rugged Geomatics","Reliable Industrial Supply","Reliable Industrial Supply","Reliable Industrial Supply","Reliable Industrial Supply","SurveyTech Instruments and Services","SurveyTech Instruments and Services","SurveyTech Instruments and Services","SurveyTech Instruments and Services","Agnico Eagle","Agnico Eagle","Agnico Eagle","Agnico Eagle","Agnico Eagle","Agnico Eagle","DPF Canada","DPF Canada","DPF Canada","DPF Canada","DSI Underground Canada Ltd.","STC Footwear, division of R\u00e9gence footwear","Rastall Mining Supply Ltd.","Rastall Mining Supply Ltd.","Rastall Mining Supply Ltd.","Rastall Mining Supply Ltd.","Rastall Mining Supply Ltd.","Drive-Line Incorporated","Drive-Line Incorporated","Drive-Line Incorporated","AME Drill Supply & Services Inc.","AME Drill Supply & Services Inc.","PBE Group ","PBE Group ","PBE Group ","PBE Group ","PBE Group ","PBE Group ","PBE Group ","PBE Group ","Air Creebec","Air Creebec","Air Creebec","ILEC Industries","ILEC Industries","ILEC Industries","ILEC Industries","Center Rock Inc.","Center Rock Inc.","ICOM Canada","ICOM Canada","ICOM Canada","ICOM Canada","Tremcar Inc.\/Asybco","Tremcar Inc.\/Asybco","ASGCO","ASGCO","Hazmasters Inc.","Hazmasters Inc.","Process and Steam Specialties","Process and Steam Specialties","Process and Steam Specialties","Process and Steam Specialties","EHP Environment Oy","EHP Environment Oy","Garier Inc.","Garier Inc.","Bucan Electric Heating Devices","Bucan Electric Heating Devices","RBC","RBC","FastCover Fabric Structures Ltd.","FastCover Fabric Structures Ltd.","FastCover Fabric Structures Ltd.","FastCover Fabric Structures Ltd.","Nordmin Group of Companies","Nordmin Group of Companies","Nordmin Group of Companies","Nordmin Group of Companies","MMD Mineral Sizing (Canada) Inc.","Layfield Geosynthetics","Layfield Geosynthetics","Layfield Geosynthetics","G4 Drilling Ltd.","G4 Drilling Ltd.","G4 Drilling Ltd.","Nexans Canada Inc.","Nexans Canada Inc.","Nexans Canada Inc.","Nexans Canada Inc.","Alternate Starts Ltd.","Alternate Starts Ltd.","Alternate Starts Ltd.","Alternate Starts Ltd.","Alternate Starts Ltd.","Clean Harbors Inc.","Clean Harbors Inc.","Clean Harbors Inc.","Clean Harbors Inc.","Clean Harbors Inc.","Barrie Welding & Machine Ltd.","Barrie Welding & Machine Ltd.","Barrie Welding & Machine Ltd.","Barrie Welding & Machine Ltd.","Barrie Welding & Machine Ltd.","Barrie Welding & Machine Ltd.","Flo Components Ltd.","Flo Components Ltd.","Flo Components Ltd.","Flo Components Ltd.","Flo Components Ltd.","Flo Components Ltd.","Flo Components Ltd.","Plastruct Polyzone Inc.","Xylem","GFG Resources Inc.","GFG Resources Inc.","GFG Resources Inc.","Weir Minerals","Weir Minerals","Weir Minerals","Coencorp","Coencorp","Honeywell Footwear","Honeywell Footwear","Honeywell Footwear","Sling-Choker Mfg. (Timmins) Ltd.","Sling-Choker Mfg. (Timmins) Ltd.","Sling-Choker Mfg. (Timmins) Ltd.","Sling-Choker Mfg. (Timmins) Ltd.","Sling-Choker Mfg. (Timmins) Ltd.","Sling-Choker Mfg. (Timmins) Ltd.","Sling-Choker Mfg. (Timmins) Ltd.","Brigade Electronics","RDH Sharf","RDH Sharf","RDH Sharf","RDH Sharf","RDH Sharf","Rock-Tech","Equipment North Inc.","Equipment North Inc.","Equipment North Inc.","Equipment North Inc.","Equipment North Inc.","Walden Group","Walden Group","Walden Group","Walden Group","Walden Group","Walden Group","Walden Group","Wajax","Wajax","Wajax","Wajax","Wajax","TES Inc.","Industrial Fabrication Inc.","Industrial Fabrication Inc.","Industrial Fabrication Inc.","Industrial Fabrication Inc.","Industrial Fabrication Inc.","Timmins Rent All","Timmins Rent All","Timmins Rent All","Timmins Rent All","Timmins Rent All","Timmins Rent All","Timmins Rent All","Timmins Rent All","Tracks & Wheels Equipment Brokers","Tracks & Wheels Equipment Brokers","Tracks & Wheels Equipment Brokers","Tracks & Wheels Equipment Brokers","Hilliard Brake Systems","RCT","RCT","RCT","RCT","RCT","Carlson Software","Carlson Software","Carlson Software","Carlson Software","Cloverdale Paint","Cloverdale Paint","Cloverdale Paint","Cloverdale Paint","Cloverdale Paint","SafeSight Exploration Inc.","SafeSight Exploration Inc.","McEwen Mining Inc.","NADF","NADF","Niiwin G.P. Inc.","Niiwin G.P. Inc.","BEHLEN Industries","BEHLEN Industries","Geroline","Thermon Heating Systems","Blue Heron Solutions for Environmental Management Inc.","Blue Heron Solutions for Environmental Management Inc.","Blue Heron Solutions for Environmental Management Inc.","Blue Heron Solutions for Environmental Management Inc.","Blue Heron Solutions for Environmental Management Inc.","Marks Commercial","Marks Commercial","Marks Commercial","Marks Commercial","Marks Commercial","Marks Commercial","Marks Commercial","Marks Commercial","Superior"]
EXHIBITORS LIST
---
Tahoe Canada
R3-01 (Arena 1) &nbsp
Pan American is the world's second largest primary silver producer, providing enhanced exposure to silver through a diversified portfolio of assets, large reserves and growing production. We own and operate 10 mines in Mexico, Peru, Argentina, Bolivia, the Escobal mine in Guatemala that is currently not operating, and Canada (Timmins Ontario) with the Timmins West Mine and the Bell Creek Mine and Mill complex (Tahoe Canada) located in one of the world's most prolific gold camps.

Technosub
R4-10 (Arena 1) | &nbspR4-11 (Arena 1) &nbsp
Developing and supplying high quality timely pumping solutions tailored to the specific needs of the Mining industry.
TES Inc.
O-24 (Outdoor ) &nbsp
Total Equipment Services Inc. specializes in distributing, servicing, rebuilding, and manufacturing of mining equipment. We pride ourselves in supplying our customers with dependable products and services that keep their mine moving.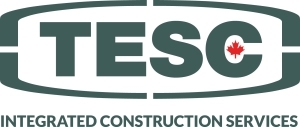 TESC Contracting Company Ltd
R3-04 (Arena 1) &nbsp
TESC Contracting Company Limited is a multi-trade construction services provider specializing in industrial projects and plant/facility maintenance. We offer Civil, Structural, Electrical, Piping, Millwrighting, Boilermaker, and Engineered Scaffolding services.
TESTMARK Laboratories Ltd.
R3-13 (Arena 1) | &nbspR3-14 (Arena 1) &nbsp
Testmark Laboratories has been proud to provide accredited and licensed analytical testing services for over twenty years. Our services include organic, inorganic, microbiological, toxicological and metallurgical testing from each of our 5 convenient locations (Sudbury/Garson, Timmins, Kirkland Lake, Mississauga and Thunder Bay).
The Mining Equipment Prospector
F-03 (Arena 2 and Upper Deck) &nbsp
Publisher of a unique catalogue containing NEW and used mining equipment available in todays global market.

Buyers - Visit us at booth Front 03 Arena 2 for your free subscription.

Sellers - We can get you global exposure, with or without an advertising budget. Remember! It won't sell if nobody knows you have it.
Thermon Heating Systems
R4-06 (Arena 2 and Upper Deck) &nbsp
Through its global network, Thermon provides safe, reliable and innovative mission critical industrial process heating solutions. Thermon serves the global energy, power generation and chemical markets to provide innovative solutions for industrial heating applications by deeply understanding our customers' needs. We specialize in providing complete flow assurance, process heating, temperature maintenance, freeze protection and environmental monitoring solutions.

TIME Limited
R1-15 (Arena 1) &nbsp
TIME Limited (short for Temiskaming Industrial Mining Equipment Limited) is a manufacturer and global distributor of consumable products to the mining, drilling and industrial sectors. TIME Limited is a full line Gates Hydraulics distributor, with on-site hose assembly and repairs. We offer design, fabrication, machining and welding repair.
Timmins Economic Development Corporation
R5-03 (Arena 1) &nbsp
The Timmins Economic Development Corporation is the city's non-profit community economic development team. We facilitate and support economic and social activity that creates jobs, diversifies the economy and improves quality of life.

Timmins Rent All
O-15 (Outdoor ) &nbsp
Timmins Rent All has been in business since 1997, from our humble beginnings as a small tool & and equipment rental store to being the largest Argo Dealer in Ontario and having the largest Extreme Terrain Vehicle rental inventory in Northern Ontario, we are constantly looking for ways to provide and facilitate services and vehicles to make our customers jobs easier. In the past 5 years TRA has been a Leader in the Development of Add On Solutions for Argo's Extreme Terrain Vehicles. We are now working hand in hand with the Manufacturer to provide cost effective, proven Solutions that will help the development of untouched territories.