["ALS Geochemistry","ALS Geochemistry","ALS Geochemistry","ALS Geochemistry","ALS Geochemistry","Industrial Pump Systems","Industrial Pump Systems","Industrial Pump Systems","Industrial Pump Systems","Industrial Pump Systems","Industrial Pump Systems","Industrial Pump Systems","Industrial Pump Systems","Industrial Pump Systems","Industrial Pump Systems","Industrial Pump Systems","Industrial Pump Systems","Industrial Pump Systems","Day Group of Companies","Day Group of Companies","Day Group of Companies","Day Group of Companies","Day Group of Companies","Day Group of Companies","Day Group of Companies","Day Group of Companies","Day Group of Companies","Day Group of Companies","Day Group of Companies","Day Group of Companies","Atlas Dewatering Corporation","Atlas Dewatering Corporation","Atlas Dewatering Corporation","Atlas Dewatering Corporation","Atlas Dewatering Corporation","Hepburn Engineering Inc.","Hepburn Engineering Inc.","Hepburn Engineering Inc.","Hepburn Engineering Inc.","Hepburn Engineering Inc.","Hepburn Engineering Inc.","Hepburn Engineering Inc.","TechnoSub","TechnoSub","TechnoSub","TechnoSub","TechnoSub","TechnoSub","TechnoSub","TechnoSub","TechnoSub","SGS Canada Inc.","SGS Canada Inc.","SGS Canada Inc.","SGS Canada Inc.","SGS Canada Inc.","Hammond Air Conditioning Ltd.","Hammond Air Conditioning Ltd.","Hammond Air Conditioning Ltd.","Hammond Air Conditioning Ltd.","Activation Laboratories Ltd.","Activation Laboratories Ltd.","Activation Laboratories Ltd.","FLSmidth Ltd ","FLSmidth Ltd ","FLSmidth Ltd ","Cementation Canada Inc.","Cementation Canada Inc.","Cementation Canada Inc.","Cementation Canada Inc.","Cementation Canada Inc.","ITW Polymers Adhesives","ITW Polymers Adhesives","ITW Polymers Adhesives","ITW Polymers Adhesives","ITW Polymers Adhesives","ITW Polymers Adhesives","ITW Polymers Adhesives","ITW Polymers Adhesives","ITW Polymers Adhesives","ITW Polymers Adhesives","Access","Access","Access","Access","Access","Access","Access","Access","Access","Access","Access","Access","Access","Access","Access","Access","Darby Manufacturing","Darby Manufacturing","Darby Manufacturing","Darby Manufacturing","Darby Manufacturing","UKKO Canada","UKKO Canada","UKKO Canada","UKKO Canada","UKKO Canada","Aquatech Pump & Power","Aquatech Pump & Power","Aquatech Pump & Power","Aquatech Pump & Power","Aquatech Pump & Power","Aquatech Pump & Power","Aquatech Pump & Power","Aquatech Pump & Power","Aquatech Pump & Power","Aquatech Pump & Power","Aquatech Pump & Power","Aquatech Pump & Power","Aquatech Pump & Power","Aquatech Pump & Power","Manitoulin Transport","Manitoulin Transport","Manitoulin Transport","Manitoulin Transport","Continental Conveyor (Ontario) Ltd.","Continental Conveyor (Ontario) Ltd.","Lynch Fluid Controls Inc.","Lynch Fluid Controls Inc.","EPC Canada","EPC Canada","EPC Canada","Petro-Canada","Petro-Canada","Petro-Canada","Petro-Canada","Iraeta Canada","Iraeta Canada","Iraeta Canada","Golder","Golder","Golder","Golder","Golder","TESC Contracting Company Ltd","TESC Contracting Company Ltd","Bureau Veritas Minerals","Bureau Veritas Minerals","Bureau Veritas Minerals","Bureau Veritas Minerals","Levert Group","Levert Group","Levert Group","Epiroc","Epiroc","Epiroc","Epiroc","McDowell Equipment","McDowell Equipment","McDowell Equipment","McDowell Equipment","McDowell Equipment","Becker Varis","Becker Varis","Becker Varis","Becker Varis","Becker Varis","Trojan Tire","Trojan Tire","Trojan Tire","Trojan Tire","Trojan Tire","Trojan Tire","Trojan Tire","De-On Supply Inc.","De-On Supply Inc.","De-On Supply Inc.","De-On Supply Inc.","De-On Supply Inc.","De-On Supply Inc.","McKevitt Trucking Ltd.","McKevitt Trucking Ltd.","McKevitt Trucking Ltd.","McKevitt Trucking Ltd.","Aevitas Inc.","Aevitas Inc.","Aevitas Inc.","NORCAT","NORCAT","NORCAT","NORCAT","NORCAT","NORCAT","NORCAT","Fountain Tire","Fountain Tire","Fountain Tire","Fountain Tire","Fountain Tire","Fountain Tire","Fountain Tire","Fountain Tire","Fountain Tire","Fountain Tire","Fountain Tire","Fountain Tire","Fountain Tire","Aluma \/ Safway","Syntron Material Handling","Syntron Material Handling","EMAC","EMAC","EMAC","TIME Limited","TIME Limited","TIME Limited","TIME Limited","TIME Limited","TIME Limited","Geosight Technologies","Geosight Technologies","Geosight Technologies","Geosight Technologies","Geosight Technologies","DJB Mining Products & Services","DJB Mining Products & Services","CIS Carriere Industrial Supply Ltd","CIS Carriere Industrial Supply Ltd","CIS Carriere Industrial Supply Ltd","CIS Carriere Industrial Supply Ltd","CIS Carriere Industrial Supply Ltd","CIS Carriere Industrial Supply Ltd","CIS Carriere Industrial Supply Ltd","CIS Carriere Industrial Supply Ltd","CIS Carriere Industrial Supply Ltd","CIS Carriere Industrial Supply Ltd","CIS Carriere Industrial Supply Ltd","CIS Carriere Industrial Supply Ltd","CIS Carriere Industrial Supply Ltd","CIS Carriere Industrial Supply Ltd","Northec Construction Inc.","Northec Construction Inc.","Northec Construction Inc.","Agat Laboratories Ltd.","Agat Laboratories Ltd.","Agat Laboratories Ltd.","SolidCAD, a division of Solid Caddgroup Inc.","SolidCAD, a division of Solid Caddgroup Inc.","SolidCAD, a division of Solid Caddgroup Inc.","SolidCAD, a division of Solid Caddgroup Inc.","Makita Canada Inc.","Makita Canada Inc.","Makita Canada Inc.","Makita Canada Inc.","Makita Canada Inc.","Makita Canada Inc.","Axxess International Inc.","Axxess International Inc.","Axxess International Inc.","Axxess International Inc.","Axxess International Inc.","McCANN Equipment","McCANN Equipment","McCANN Equipment","McCANN Equipment","McCANN Equipment","Maljohn Plastics","Maljohn Plastics","Maljohn Plastics","Maljohn Plastics","Maljohn Plastics","Maljohn Plastics","Maljohn Plastics","Dumas","Dumas","Dumas","Dumas","Canadian Shield Consultants","Canadian Shield Consultants","Canadian Shield Consultants","Canadian Shield Consultants","Blue Heron Solutions for Environmental Management Inc.","Blue Heron Solutions for Environmental Management Inc.","Blue Heron Solutions for Environmental Management Inc.","Blue Heron Solutions for Environmental Management Inc.","Orbit Garant Drilling Services","Orbit Garant Drilling Services","Orbit Garant Drilling Services","Orbit Garant Drilling Services","Orbit Garant Drilling Services","Orbit Garant Drilling Services","Orbit Garant Drilling Services","TESTMARK Laboratories Ltd.","TESTMARK Laboratories Ltd.","TESTMARK Laboratories Ltd.","TESTMARK Laboratories Ltd.","TESTMARK Laboratories Ltd.","TESTMARK Laboratories Ltd.","TESTMARK Laboratories Ltd.","TESTMARK Laboratories Ltd.","TESTMARK Laboratories Ltd.","TESTMARK Laboratories Ltd.","Clean Harbors Inc.","Clean Harbors Inc.","Clean Harbors Inc.","Clean Harbors Inc.","Northern Survey Supply","Northern Survey Supply","Northern Survey Supply","Northern Survey Supply","Northern Survey Supply","Northern Survey Supply","Northern Survey Supply","Barrie Welding & Machine Ltd.","Barrie Welding & Machine Ltd.","Barrie Welding & Machine Ltd.","Barrie Welding & Machine Ltd.","Barrie Welding & Machine Ltd.","SurveyTech Instruments and Services","SurveyTech Instruments and Services","SurveyTech Instruments and Services","Air Creebec","Air Creebec","Soucie Salo Safety Timmins Inc","Soucie Salo Safety Timmins Inc","Soucie Salo Safety Timmins Inc","Soucie Salo Safety Timmins Inc","Soucie Salo Safety Timmins Inc","Soucie Salo Safety Timmins Inc","AIL Mining","AIL Mining","AIL Mining","AIL Mining","AIL Mining","Honeywell Footwear","Honeywell Footwear","FastCover Fabric Structures Ltd.","FastCover Fabric Structures Ltd.","FastCover Fabric Structures Ltd.","Nordmin Group of Companies","Nordmin Group of Companies","Nordmin Group of Companies","Nexans Canada Inc.","Nexans Canada Inc.","Nexans Canada Inc.","ICOM Canada","ICOM Canada","ICOM Canada","ICOM Canada","ICOM Canada","ILEC Industries","ILEC Industries","ILEC Industries","Brunner Canada Inc.","Brunner Canada Inc.","STC Footwear \/ Regence Footwear Inc.","Imdex Limited","Imdex Limited","Imdex Limited","Imdex Limited","Imdex Limited","Plastruct Polyzone Inc.","Plastruct Polyzone Inc.","Alemite Canada","Rastall Mining Supply Ltd.","Rastall Mining Supply Ltd.","Rastall Mining Supply Ltd.","Rastall Mining Supply Ltd.","Cobra Structures","Cobra Structures","Cobra Structures","Brigade Electronics","Brigade Electronics","Brigade Electronics","Process and Steam Specialties","Process and Steam Specialties","Canun International","Canun International","Canun International","Canun International","Northern Light Technologies","Northern Light Technologies","Reliable Industrial Supply","Reliable Industrial Supply","Reliable Industrial Supply","Sanland Mining Canada","Sanland Mining Canada","Sanland Mining Canada","Cleanfix North America Ltd.","GFG Resources Inc.","GFG Resources Inc.","Flo Components Ltd.","Flo Components Ltd.","Flo Components Ltd.","Flo Components Ltd.","Flo Components Ltd.","Flo Components Ltd.","DSI Mining Canada","DSI Mining Canada","DSI Mining Canada","DSI Mining Canada","PBE Group ","PBE Group ","PBE Group ","PBE Group ","PBE Group ","PBE Group ","PBE Group ","MMD Mineral Sizing (Canada) Inc.","Quatro Industries Ltd.","Quatro Industries Ltd.","Quatro Industries Ltd.","Quatro Industries Ltd.","RP Oil Limited","RP Oil Limited","RP Oil Limited","Sling-Choker Mfg. (Timmins) Ltd.","Sling-Choker Mfg. (Timmins) Ltd.","Sling-Choker Mfg. (Timmins) Ltd.","Sling-Choker Mfg. (Timmins) Ltd.","Sling-Choker Mfg. (Timmins) Ltd.","Sling-Choker Mfg. (Timmins) Ltd.","Layfield Group","Layfield Group","NILEX","Rock-Tech Sales & Services Ltd. ","Rock-Tech Sales & Services Ltd. ","Rock-Tech Sales & Services Ltd. ","Rock-Tech Sales & Services Ltd. ","Rock-Tech Sales & Services Ltd. ","Rock-Tech Sales & Services Ltd. ","RDH Mining Equipment","Walden Group","Walden Group","Walden Group","Walden Group","Walden Group","Walden Group","Tracks & Wheels Equipment Brokers","Tracks & Wheels Equipment Brokers","Tracks & Wheels Equipment Brokers","Equipment North Inc.","Equipment North Inc.","Equipment North Inc.","Equipment North Inc.","Gillis Containers Service","Gillis Containers Service","Industrial Fabrication Inc.","Dewalt Power Tools","Dewalt Power Tools","Dewalt Power Tools","Dewalt Power Tools","Dewalt Power Tools","Dewalt Power Tools","Line-X","Line-X","Line-X","Cloverdale Paint","Cloverdale Paint","Cloverdale Paint","Cloverdale Paint","Drive-Line Incorporated","Drive-Line Incorporated","Weir Minerals","Hoskin Scientific","Certarus Ltd.","Certarus Ltd.","Certarus Ltd.","Certarus Ltd.","Certarus Ltd.","THE SENATOR HOTEL & CONFERENCE CENTRE","Canadian Institute of Mining Metallurgy and Petroleum (CIM)","Dueck\u2019s Mechanical Inc.\/Diamond Shelter","Dueck\u2019s Mechanical Inc.\/Diamond Shelter","Dueck\u2019s Mechanical Inc.\/Diamond Shelter","D & J Filter Service","D & J Filter Service","D & J Filter Service","MPI Mobile Parts Inc.","MPI Mobile Parts Inc.","MPI Mobile Parts Inc.","Structural Panels Inc","Structural Panels Inc","Structural Panels Inc","Structural Panels Inc","Structural Panels Inc","Cottrill Heavy Equipment","Cottrill Heavy Equipment","Cottrill Heavy Equipment","Cottrill Heavy Equipment","Cottrill Heavy Equipment","Coencorp","Missanabie Cree Nation","Missanabie Cree Nation","Missanabie Cree Nation","Workforce North","Workforce North","Workforce North","Workforce North","Workforce North","Workforce North","Mansour Mining Technologies Inc.","Mansour Mining Technologies Inc.","Mansour Mining Technologies Inc.","S&T Group","Tulloch Engineering","Vital Drilling ","W\u00fcrth Canada Limited","W\u00fcrth Canada Limited","W\u00fcrth Canada Limited","Lafarge","Lafarge","Lafarge","Highvec Canada Inc.","Highvec Canada Inc.","Highvec Canada Inc.","Highvec Canada Inc.","Highvec Canada Inc.","Highvec Canada Inc.","ESS Support Services (Compass Group)","Dufour Waste Disposal Inc.\t ","Cementation Canada Inc.","Garier Inc.","OK Tire","OK Tire","OK Tire","OK Tire","Northern College","Northern College","Northern College","Schneider Electric Canada Inc.","Schneider Electric Canada Inc.","Schneider Electric Canada Inc.","Schneider Electric Canada Inc.","Schneider Electric Canada Inc.","CD Nova ","CD Nova ","Topcon-Sokkia Positioning Systems","Topcon-Sokkia Positioning Systems","Topcon-Sokkia Positioning Systems","Tahoe Resources","Tahoe Resources","Tahoe Resources","Snap-On Industrial Brands","Altohelix","Altohelix","Altohelix","Cognibox","Pelangio Exploration Inc.","Pelangio Exploration Inc.","GeoShack","GeoShack","GeoShack","GeoShack","IAMGOLD ","IAMGOLD ","Loadscan Ltd.","Wabi Iron & Steel Corp.","Wabi Iron & Steel Corp.","Wabi Iron & Steel Corp.","Siemag - Tecberg Inc.","Siemag - Tecberg Inc.","Carlson Software","Carlson Software","Carlson Software","TES Inc.","Emergency Response & Support Service","Emergency Response & Support Service","Emergency Response & Support Service","Emergency Response & Support Service","Creighton Rock Drill Ltd.","Creighton Rock Drill Ltd.","Creighton Rock Drill Ltd.","Provix Inc.","Provix Inc.","Provix Inc.","Provix Inc.","Provix Inc.","Provix Inc.","Provix Inc.","Provix Inc.","Wajax","Wajax","ASGCO","UGT Group Pty Ltd.","UGT Group Pty Ltd.","Rahnmet","Rahnmet","Rahnmet","Kirkland Lake Gold","RCT","RCT","RCT","RCT","Belt Conveyor Guarding","CJ Equipment Repairs \/ Hood Equipment","CJ Equipment Repairs \/ Hood Equipment","Alternate Starts Ltd.","Alternate Starts Ltd.","Alternate Starts Ltd.","Alternate Starts Ltd.","Equipment World Inc.","Equipment World Inc.","Equipment World Inc.","Equipment World Inc.","Equipment World Inc.","Equipment World Inc.","Equipment World Inc.","Equipment World Inc.","Equipment World Inc.","Equipment World Inc.","Equipment World Inc.","Equipment World Inc.","Equipment World Inc.","Equipment World Inc.","Equipment World Inc.","Equipment World Inc.","Equipment World Inc.","Equipment World Inc.","Equipment World Inc.","Equipment World Inc.","Equipment World Inc.","Equipment World Inc.","Equipment World Inc.","Gowest Gold Ltd. ","Gowest Gold Ltd. ","Custom Concrete (Northern)","Advanced Security","Advanced Security","Spar Power Technology","Spar Power Technology","The Mining Equipment Prospector","The Mining Equipment Prospector","The Mining Equipment Prospector","The Mining Equipment Prospector","Soft dB","RBC","College Boreal ","College Boreal ","College Boreal ","College Boreal ","College Boreal ","College Boreal ","360 Services Inc.","AH McElroy Sales & Service","Agnico Eagle","Agnico Eagle","Agnico Eagle","Agnico Eagle","Precise Castings Inc","Precise Castings Inc","Precise Castings Inc","Meridian Manufacturing","Meridian Manufacturing","Marks Commercial","Marks Commercial","MSA The Safety Company","Sandvik Mining and Rock Technology Canada","Sandvik Mining and Rock Technology Canada","Sandvik Mining and Rock Technology Canada","Sandvik Mining and Rock Technology Canada","Goldcorp Porcupine Gold Mines","Goldcorp Porcupine Gold Mines","Newterra Ltd.","AME Drill Supply & Services Inc.","McEwen Mining Inc.","G4 Drilling Ltd.","Hilliard Brake Systems","Hilliard Brake Systems","Hilliard Brake Systems","Hilliard Brake Systems","The Miller Group"]
EXHIBITORS LIST
---
Tahoe Resources
R3-01 (Arena 1) &nbsp
Tahoe Resources Inc. is a publicly traded company (TSX:THO/NYSE:TAHO) led by experienced mining professionals who are dedicated to the responsible production of precious metals in the Americas.
In our quest to develop and operate world-class mines, we are dedicated to maximizing shareholder value while working to the highest standards of environmental stewardship, community engagement and employee health and safety. As a new leader in precious metals, we operate the Escobal silver mine in Guatemala, the La Arena and Shahuindo gold mines in Peru and the Timmins West and Bell Creek gold mines in Canada.

TechnoSub
R4-10 (Arena 1) | &nbspR4-11 (Arena 1) &nbsp
Developing and supplying high quality timely pumping solutions tailored to the specific needs of the Mining industry.
TES Inc.
O-24 (Outdoor ) &nbsp
Total Equipment Services Inc. specializes in distributing, servicing, rebuilding, and manufacturing of mining equipment. We pride ourselves in supplying our customers with dependable products and services that keep their mine moving.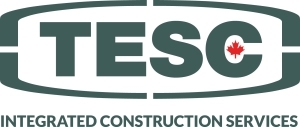 TESC Contracting Company Ltd
R3-04 (Arena 1) &nbsp
TESC Contracting Company Limited is a multi-trade construction services provider specializing in industrial projects and plant/facility maintenance. We offer Civil, Structural, Electrical, Piping, Millwrighting, Boilermaker, and Engineered Scaffolding services.
TESTMARK Laboratories Ltd.
R3-13 (Arena 1) | &nbspR3-14 (Arena 1) &nbsp
Testmark Laboratories, along with our sister-lab Accuracy Environmental Laboratories, have been serving the mining community in Northern Ontario for over a decade. We provide full-service environmental analytical testing (organic, inorganic, toxicological and microbiological) and have 4 convenient locations across the Province.
The Mining Equipment Prospector
F-07 (Arena 2 and Upper Deck) &nbsp
Publisher of a unique catalogue containing NEW and used mining equipment available in todays global market.
Buyers - Visit us at booth Front 07 Arena 2 for your free subscription.
Sellers - We can get you global exposure, with or without an advertising budget.
Remember! It won't sell if nobody knows you have it.
THE SENATOR HOTEL & CONFERENCE CENTRE
Entrance B (Arena 1) &nbsp
We are the Official Host Hotel for the 2019 Canadian Mining Expo and Northern Ontario's most prestigious Gala Dinner and Mining Info Night.
New! Exclusive Airport and Mine Expo Limousine Service. We are a full service hotel located in the core of the city with a Breakfast Café, fine Dining in the Senator Dining Room and banquet facilities for up to 470 persons. Complimentary covered parking. Preferred corporate rates for mining related companies all year.
Reserve your rooms or next big event now. Call: TF 1-800-461-9889

TIME Limited
R1-15 (Arena 1) &nbsp
TIME Limited (short for Temiskaming Industrial Mining Equipment Limited) is a manufacturer and global distributor of consumable products to the mining, drilling and industrial sectors. TIME Limited is a full line Gates Hydraulics distributor, with on-site hose assembly and repairs. We offer design, fabrication, machining and welding repair.
Topcon-Sokkia Positioning Systems
F-04 (Arena 2 and Upper Deck) &nbsp
Topcon-Sokkia provides turn-key solutions for surveyors worldwide. Our diverse product line provides complete measurement solutions for surveying, mapping and GIS, industrial measurement and construction applications. Our products include conventional instruments, LiDAR, and UAV solutions.