["Manitoulin Transport","Manitoulin Transport","Manitoulin Transport","Pompaction Inc.","CIS Carriere Industrial Supply Ltd","CIS Carriere Industrial Supply Ltd","CIS Carriere Industrial Supply Ltd","CIS Carriere Industrial Supply Ltd","CIS Carriere Industrial Supply Ltd","CIS Carriere Industrial Supply Ltd","CIS Carriere Industrial Supply Ltd","CIS Carriere Industrial Supply Ltd","Geosight Technologies","Geosight Technologies","Geosight Technologies","Geosight Technologies","TIME Limited","TIME Limited","TIME Limited","TIME Limited","Atlas Copco","Atlas Copco","Atlas Copco","Atlas Copco","Atlas Copco","Atlas Copco","Atlas Copco","Atlas Copco","Atlas Copco","Atlas Copco","Atlas Copco","Atlas Copco","Atlas Copco","Atlas Copco","Atlas Copco","Atlas Copco","Atlas Copco","Atlas Copco","Atlas Copco","Atlas Copco","Atlas Copco","Atlas Copco","ITW Polymers Adhesives","ITW Polymers Adhesives","ITW Polymers Adhesives","ITW Polymers Adhesives","ITW Polymers Adhesives","ITW Polymers Adhesives","ITW Polymers Adhesives","ITW Polymers Adhesives","De-On Supply","InnVest Hotels LP","InnVest Hotels LP","InnVest Hotels LP","InnVest Hotels LP","InnVest Hotels LP","Aquatech Pump & Power","Aquatech Pump & Power","Aquatech Pump & Power","Aquatech Pump & Power","Aquatech Pump & Power","Aquatech Pump & Power","Aquatech Pump & Power","Aquatech Pump & Power","Aquatech Pump & Power","Aquatech Pump & Power","Aquatech Pump & Power","Aquatech Pump & Power","Becker Varis","Becker Varis","Becker Varis","Becker Varis","Santasalo","FLSmidth Ltd","FLSmidth Ltd","Mine Cable Services Corporation","EPC Nordex","EPC Nordex","EPC Nordex","Dyno Nobel Inc.","Dyno Nobel Inc.","Safway Services Canada ULC","Safway Services Canada ULC","Safway Services Canada ULC","Safway Services Canada ULC","Meglab Electronique Inc.","Meglab Electronique Inc.","Meglab Electronique Inc.","Dumas","McDowell Equipment","McDowell Equipment","McDowell Equipment","McDowell Equipment","Evergreen Solutions Corp","Evergreen Solutions Corp","TESC Contracting Company Ltd","NORCAT","NORCAT","NORCAT","NORCAT","Continental Conveyor (Ontario) Ltd.","McCANN Equipment","McCANN Equipment","McCANN Equipment","McCANN Equipment","Northern College","Northern College","Fountain Tire","Fountain Tire","Fountain Tire","Fountain Tire","Fountain Tire","Fountain Tire","Fountain Tire","Fountain Tire","Fountain Tire","Fountain Tire","Hepburn Engineering Inc.","Hepburn Engineering Inc.","Hepburn Engineering Inc.","Hepburn Engineering Inc.","Hepburn Engineering Inc.","Hepburn Engineering Inc.","Darby Manufacturing","Darby Manufacturing","Darby Manufacturing","Darby Manufacturing","Technosub","Technosub","Technosub","Technosub","Technosub","Technosub","Technosub","Levert Personnel Resources Inc.","SolidCAD, a division of Solid Caddgroup Inc.","SolidCAD, a division of Solid Caddgroup Inc.","SolidCAD, a division of Solid Caddgroup Inc.","Trojan Tire Inc.","Trojan Tire Inc.","Trojan Tire Inc.","Trojan Tire Inc.","Trojan Tire Inc.","Trojan Tire Inc.","Makita Canada Inc.","Makita Canada Inc.","Makita Canada Inc.","Makita Canada Inc.","Makita Canada Inc.","Wajax","Wajax","Wajax","Wajax","Wajax","Wajax","Wajax","Wajax","Wajax","Wajax","Wajax","Wajax","Iraeta Canada","Iraeta Canada","Provix Inc.","Provix Inc.","Provix Inc.","Provix Inc.","Provix Inc.","Provix Inc.","Provix Inc.","McKevitt Trucking Ltd.","McKevitt Trucking Ltd.","McKevitt Trucking Ltd.","Activation Laboratories Ltd.","Activation Laboratories Ltd.","Industrial Pump Systems","Industrial Pump Systems","Industrial Pump Systems","Industrial Pump Systems","Industrial Pump Systems","Industrial Pump Systems","Industrial Pump Systems","Industrial Pump Systems","Industrial Pump Systems","Industrial Pump Systems","Industrial Pump Systems","Canadian Shield Consultants","Canadian Shield Consultants","Canadian Shield Consultants","Canadian Shield Consultants","SGS Canada Inc.","SGS Canada Inc.","Kirkland Lake Gold","Golder Associates Ltd","Golder Associates Ltd","Golder Associates Ltd","Golder Associates Ltd","Hammond Air Conditioning Ltd.","Hammond Air Conditioning Ltd.","Hammond Air Conditioning Ltd.","ALS Minerals","ALS Minerals","ALS Minerals","ALS Minerals","Cementation Canada Inc.","Cementation Canada Inc.","Cementation Canada Inc.","G Plus Plastics","UKKO Canada","UKKO Canada","UKKO Canada","UKKO Canada","Atlas Dewatering Corporation","Atlas Dewatering Corporation","Northec Construction Inc.","Northec Construction Inc.","Industrial Fabrication Inc.","Industrial Fabrication Inc.","Industrial Fabrication Inc.","Industrial Fabrication Inc.","Equipment World Inc.","Equipment World Inc.","Equipment World Inc.","Equipment World Inc.","Equipment World Inc.","Equipment World Inc.","Equipment World Inc.","Equipment World Inc.","Equipment World Inc.","Equipment World Inc.","Equipment World Inc.","Equipment World Inc.","Equipment World Inc.","Equipment World Inc.","Equipment World Inc.","Equipment World Inc.","Equipment World Inc.","Equipment World Inc.","Equipment World Inc.","Equipment World Inc.","Equipment World Inc.","Access","Access","Access","Access","Access","Access","Access","Access","Access","Access","Access","Access","Custom Concrete (Northern)","Custom Concrete (Northern)","Custom Concrete (Northern)","Custom Concrete (Northern)","Custom Concrete (Northern)","Custom Concrete (Northern)","Day Group of Companies","Day Group of Companies","Day Group of Companies","Day Group of Companies","Day Group of Companies","Day Group of Companies","Day Group of Companies","Day Group of Companies","Day Group of Companies","Day Group of Companies","Sandvik Mining and Rock Technology Canada","Sandvik Mining and Rock Technology Canada","Sandvik Mining and Rock Technology Canada","Rock-Tech ","Rock-Tech ","Rock-Tech ","Rock-Tech ","Rock-Tech ","Walden Group","Walden Group","Walden Group","Walden Group","Walden Group","RDH Mining Equipment","RDH Mining Equipment","RDH Mining Equipment","RDH Mining Equipment","MPI Mobile Parts Inc.","MPI Mobile Parts Inc.","MPI Mobile Parts Inc.","JPL Storage","JPL Storage","JPL Storage","JPL Storage","JPL Storage","JPL Storage","Timmins Rent All","Timmins Rent All","Timmins Rent All","Timmins Rent All","Timmins Rent All","Timmins Rent All","Equipment North Inc.","Equipment North Inc.","FMDC Watermist Canada Ltd.","FMDC Watermist Canada Ltd.","DJB Mining Products & Services","DJB Mining Products & Services","GeoShack","GeoShack","GeoShack","GardaWorld","GardaWorld","Northern College (HSM)\/Queen\u2019s University","Northern College (HSM)\/Queen\u2019s University","The Mining Equipment Prospector","The Mining Equipment Prospector","The Mining Equipment Prospector","Reliable Industrial Supply","Reliable Industrial Supply","Cobra Structures","Cobra Structures","Sage Gold Inc.","Canun International","Canun International","Canun International","Agnico Eagle","Agnico Eagle","STC Footwear \/ Regence Footwear Inc.","Nordic Minesteel Technologies Inc.","Nordic Minesteel Technologies Inc.","DSI Mining Canada","DSI Mining Canada","SurveyTech Instruments and Services","SurveyTech Instruments and Services","Monteith & Sutherland Ltd.","Monteith & Sutherland Ltd.","Sturda Inc. \/ TLD Powder Coating","Sturda Inc. \/ TLD Powder Coating","Sturda Inc. \/ TLD Powder Coating","Sturda Inc. \/ TLD Powder Coating","Sturda Inc. \/ TLD Powder Coating","Sturda Inc. \/ TLD Powder Coating","Sturda Inc. \/ TLD Powder Coating","Coast Lubricants","Coast Lubricants","FluidHose & Coupling Inc.","FluidHose & Coupling Inc.","FluidHose & Coupling Inc.","FluidHose & Coupling Inc.","Northern Survey Supply","Northern Survey Supply","Northern Survey Supply","Northern Survey Supply","Northern Survey Supply","ICOM Canada","ICOM Canada","PBE Group ","PBE Group ","PBE Group ","PBE Group ","PBE Group ","PBE Group ","Air Creebec","Garier Inc.","Garier Inc.","Reflex Instrument North America Limited","Reflex Instrument North America Limited","Reflex Instrument North America Limited","Wabi Iron & Steel Corp.","Wabi Iron & Steel Corp.","Brunette Specialty Sales","Brunette Specialty Sales","Brunette Specialty Sales","Brunette Specialty Sales","Brunette Specialty Sales","Brunette Specialty Sales","Brunette Specialty Sales","Brunette Specialty Sales","Elliott Matsuura Canada Inc.","Elliott Matsuura Canada Inc.","Schneider Electric","Schneider Electric","Schneider Electric","Schneider Electric","MMD Mineral Sizing (Canada) Inc.","MMD Mineral Sizing (Canada) Inc.","MMD Mineral Sizing (Canada) Inc.","Acklands-Grainger Inc.","Acklands-Grainger Inc.","Acklands-Grainger Inc.","Acklands-Grainger Inc.","Acklands-Grainger Inc.","Acklands-Grainger Inc.","Acklands-Grainger Inc.","Acklands-Grainger Inc.","Acklands-Grainger Inc.","Acklands-Grainger Inc.","Acklands-Grainger Inc.","Acklands-Grainger Inc.","Acklands-Grainger Inc.","Acklands-Grainger Inc.","Acklands-Grainger Inc.","Acklands-Grainger Inc.","Acklands-Grainger Inc.","Acklands-Grainger Inc.","Global Inspections - NDT Inc.","Global Inspections - NDT Inc.","Global Inspections - NDT Inc.","Coencorp","Coencorp","NTN Bearing Corporation of Canada Ltd.","Clean Harbors Inc.","Clean Harbors Inc.","Clean Harbors Inc.","Barrie Welding & Machine Ltd.","Barrie Welding & Machine Ltd.","Barrie Welding & Machine Ltd.","Barrie Welding & Machine Ltd.","Highvec Canada Inc.","Highvec Canada Inc.","Highvec Canada Inc.","Highvec Canada Inc.","Highvec Canada Inc.","Aevitas Inc.","Aevitas Inc.","Plastruct Polyzone Inc.","Timken Canada","Timken Canada","Weir Minerals","Weir Minerals","Rugged Geomatics","Rugged Geomatics","Rugged Geomatics","Rugged Geomatics","KPI Industrial Controls Inc.","KPI Industrial Controls Inc.","KPI Industrial Controls Inc.","KPI Industrial Controls Inc.","Alternate Starts Ltd.","Alternate Starts Ltd.","Alternate Starts Ltd.","Soucie Salo Safety Timmins Inc","Soucie Salo Safety Timmins Inc","Soucie Salo Safety Timmins Inc","Soucie Salo Safety Timmins Inc","TEMA ISENMANN INC.","TEMA ISENMANN INC.","Mark's Commercial","Mark's Commercial","Mark's Commercial","Mark's Commercial","Mark's Commercial","Mark's Commercial","Discount Car & Truck Rentals","Discount Car & Truck Rentals","Discount Car & Truck Rentals","Discount Car & Truck Rentals","Discount Car & Truck Rentals","Discount Car & Truck Rentals","Discount Car & Truck Rentals","Honeywell Footwear","Sling-Choker Mfg. (Timmins) Ltd.","Sling-Choker Mfg. (Timmins) Ltd.","Sling-Choker Mfg. (Timmins) Ltd.","Sling-Choker Mfg. (Timmins) Ltd.","Sling-Choker Mfg. (Timmins) Ltd.","AXE Ltd.","AXE Ltd.","AXE Ltd.","Cloverdale Paint","Cloverdale Paint","Cloverdale Paint","Calhoun Super Structure Ltd","Eco Insulated Panel Manufacturing Inc.","Eco Insulated Panel Manufacturing Inc.","RCT Global","RCT Global","RCT Global","RCT Global","The Bucket Shop Group","The Bucket Shop Group","The Bucket Shop Group","The Bucket Shop Group","The Bucket Shop Group","Miller Technology Inc.","Miller Technology Inc.","Emergency Response & Support Service","Emergency Response & Support Service","Emergency Response & Support Service","Outotec","Outotec","Outotec","Explor Resources","Explor Resources","Explor Resources","Structural Panels Inc","Structural Panels Inc","Structural Panels Inc","Structural Panels Inc","Blue Heron Solutions for Environmental Management Inc.","Joe Johnson Equipment","Joe Johnson Equipment","Joe Johnson Equipment","IAMGOLD ","Pelangio Exploration Inc.","Pelangio Exploration Inc.","Pelangio Exploration Inc.","Whitfield Welding Inc","Orbit Garant Drilling Services","Orbit Garant Drilling Services","Orbit Garant Drilling Services","Orbit Garant Drilling Services","Orbit Garant Drilling Services","Orbit Garant Drilling Services","Cleanfix North America Ltd.","TEI Rockdrills","TEI Rockdrills","Sanland Mining Canada","Sanland Mining Canada","AIL Mining","AIL Mining","AIL Mining","AIL Mining","Bureau Veritas Minerals","Bureau Veritas Minerals","Bureau Veritas Minerals","Enterprise Commercial Trucks","Enterprise Commercial Trucks","Black Rock North Media","Black Rock North Media","Argo Gold","Argo Gold","Suncor Energy Products","Suncor Energy Products","The Miller Group","The Miller Group","The Miller Group","The Miller Group","Workforce North","Workforce North","Workforce North","Workforce North","McEwen Mining Inc.","McEwen Mining Inc.","McEwen Mining Inc.","McEwen Mining Inc.","Leisure Farms Construction Ltd.","Leisure Farms Construction Ltd.","Leisure Farms Construction Ltd.","Leisure Farms Construction Ltd.","Leisure Farms Construction Ltd.","RP Oil Limited","RP Oil Limited","TESTMARK Laboratories Ltd.","TESTMARK Laboratories Ltd.","TESTMARK Laboratories Ltd.","TESTMARK Laboratories Ltd.","TESTMARK Laboratories Ltd.","TESTMARK Laboratories Ltd.","TESTMARK Laboratories Ltd.","TESTMARK Laboratories Ltd.","Maljohn Plastics","Maljohn Plastics","Maljohn Plastics","Maljohn Plastics","Maljohn Plastics","Maljohn Plastics","Radiateur JMT Ltee","Radiateur JMT Ltee","Flo Components Ltd.","Flo Components Ltd.","Flo Components Ltd.","Flo Components Ltd.","Canadian Heat Transfer Solutions","Work Force Capital","Work Force Capital","Showa Group","Showa Group","Showa Group","Cambrian College of Applied Arts & Technology","Cambrian College of Applied Arts & Technology","THE SENATOR HOTEL & CONFERENCE CENTRE","Porcupine Prospectors and Developers Association","Porcupine Prospectors and Developers Association","Porcupine Prospectors and Developers Association","Porcupine Prospectors and Developers Association","Groeneveld Lubrication Solutions","Groeneveld Lubrication Solutions","Brixton Metals Corporation","Brixton Metals Corporation","Gowest Gold Ltd. ","Timmins Insulation Systems","International Sew Right Company","International Sew Right Company","Armour Ready","Armour Ready","College Boreal ","College Boreal ","College Boreal ","College Boreal ","Dueck\u2019s Mechanical Inc.\/Diamond Shelter","Dueck\u2019s Mechanical Inc.\/Diamond Shelter","360 Services Inc.","360 Services Inc.","North\/South Consultants Inc.","GRYB","GRYB","GRYB","CJ Equipment Repairs \/ Hood Equipment","CJ Equipment Repairs \/ Hood Equipment","Rastall Mining Supply Ltd.","Rastall Mining Supply Ltd.","Carmix Canada Ltd.","Carmix Canada Ltd.","Carmix Canada Ltd.","Carmix Canada Ltd.","Carmix Canada Ltd.","Carmix Canada Ltd.","Carmix Canada Ltd.","NETZSCH Canada Inc.","NETZSCH Canada Inc.","Axxess International Inc.","Axxess International Inc.","Axxess International Inc.","Axxess International Inc.","Agat Laboratories Ltd.","Agat Laboratories Ltd.","American Biltrite","Syntron Material Handling","Spraying Systems Company","TES Inc.","Metso Minerals Canada","Missanabie Cree Nation","Missanabie Cree Nation","Mine Safety Solutions","Mine Safety Solutions","UGT Group Pty Ltd.","Topcon-Sokkia Postioning Systems","Topcon-Sokkia Postioning Systems"]
EXHIBITORS LIST
---
NETZSCH Canada Inc.
R4-06 (Arena 2 and Upper Deck) &nbsp
Netzsch Canada Inc. is a company that manufactures progressing cavity pumps, rotary lobe pumps, screw pumps, macerators, grinders, dosing systems, spare parts and service for different applications on a global base. We can offer our customers fully assembled rotating units. This value added service assists in reducing operational expenditure as it reduces assembly and installation time on site.
NORCAT
R3-08 (Arena 1) &nbsp
NORCAT is a leading, non-profit organization that provides instructor-lead, e-Learning and equipment simulation training for the mining industry to reduce injuries, save lives, and enhance productivity in the workplace.
Nordic Minesteel Technologies Inc.
R1-06 (Arena 2 and Upper Deck) &nbsp
When your success depends on how much you mine, you need the right equipment and systems in place to deliver results. We represent the coming together of two mining industry leaders: Nordic Mine Technology Inc. and Minesteel Fabricators Limited. The result is top-to-bottom, innovative and custom designed mining solutions backed by decades of global experience. We call it solution-based mining expertise backed by the highest standards in service.
Northec Construction Inc.
R6-18 (Arena 1) &nbsp
In 2014, EBC created a sister company in Timmins, Ontario, Northec Construction Inc., in order to develop the mining and infrastructure sectors in Northern Ontario.
Northern College
R3-15 (Arena 1) &nbsp
Northern College is home to the world renowned Haileybury School of Mines. Our Mining Engineering Technician broad-based program is offered in a modular format allowing students to maintain their employment, as well as undertake exciting studies in mining. The Distance Education delivery is coupled with lab courses and field school components to create a flexible learning experience. Northerns apprenticeship program opportunities include Millwright, Heavy Equipment Technician, Carpenter, Welder, Metal Fabricator and Electrician. Northern also offers many trades / technology programs such as Heavy Equipment Mechanical Techniques, Industrial Millwright, Electrical, Engineering Technician/Technology, Welding Fitter, and Welding Engineering Technician/Technology that complement occupations in the mining sector.
Northern College (HSM)/Queen's University
UD-06 (Arena 2 and Upper Deck) &nbsp
Northern College Haileybury School of Mines and Queen's University have partnered to create a new online Bachelor of Mining Engineering Technology diploma-to-degree pathway. Taking advantage of advances in quality distance education, the program provides a flexible and innovative pathway for college graduates to obtain an engineering degree from one of Canada's premier universities, from virtually anywhere in the world. In addition to this novel opportunity, Northern College continues to offer part-time and full-time studies in a variety of fields vital to the health of the mining industry across Northeastern Ontario and Internationally.
Northern Survey Supply
R2-04 (Arena 2 and Upper Deck) &nbsp
Northern Survey Supply provides reliable, accurate and innovative survey equipment solutions. Integrating technology to increase safety, accuracy and efficiency is at the core of our business. We are proud of the industry and the people in this challenging and often-adverse working environment. Together with our partners and customers, We are combining safety and efficiency in all our products. Integrating surveying equipment is what we sell, train and support.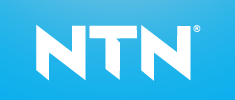 NTN Bearing Corporation of Canada Ltd.
R5-07 (Arena 2 and Upper Deck) &nbsp
At the core of every mining operation is a complex array of mining machines, from compact, yet powerful, continuous miners in underground mining to the larger-than-life draglines found in surface mining. Even with some of today's most complex equipment, mining is still, at its core, a fairly simple process that can be broken down into three basic components: mining, transport and removal. NTN has bearings for each of these processes. With our experience in the mining, construction, agriculture, and heavy-duty truck markets, we have the products capable of performing in the dirty, harsh environments of mines and exceeding reliability and life requirements.