["Manitoulin Transport","Manitoulin Transport","Manitoulin Transport","Pompaction Inc.","CIS Carriere Industrial Supply Ltd","CIS Carriere Industrial Supply Ltd","CIS Carriere Industrial Supply Ltd","CIS Carriere Industrial Supply Ltd","CIS Carriere Industrial Supply Ltd","CIS Carriere Industrial Supply Ltd","CIS Carriere Industrial Supply Ltd","CIS Carriere Industrial Supply Ltd","CIS Carriere Industrial Supply Ltd","Geosight Technologies","Geosight Technologies","Geosight Technologies","Geosight Technologies","TIME Limited","TIME Limited","TIME Limited","TIME Limited","TIME Limited","Epiroc","Epiroc","Epiroc","Epiroc","Epiroc","Epiroc","Epiroc","Epiroc","Epiroc","Epiroc","Epiroc","Epiroc","Epiroc","Epiroc","Epiroc","Epiroc","Epiroc","Epiroc","Epiroc","Epiroc","Epiroc","Epiroc","ITW Polymers Adhesives","ITW Polymers Adhesives","ITW Polymers Adhesives","ITW Polymers Adhesives","ITW Polymers Adhesives","ITW Polymers Adhesives","ITW Polymers Adhesives","ITW Polymers Adhesives","De-On Supply","InnVest Hotels LP","InnVest Hotels LP","InnVest Hotels LP","InnVest Hotels LP","InnVest Hotels LP","Aquatech Pump & Power","Aquatech Pump & Power","Aquatech Pump & Power","Aquatech Pump & Power","Aquatech Pump & Power","Aquatech Pump & Power","Aquatech Pump & Power","Aquatech Pump & Power","Aquatech Pump & Power","Aquatech Pump & Power","Aquatech Pump & Power","Aquatech Pump & Power","Becker Varis","Becker Varis","Becker Varis","Becker Varis","Santasalo","FLSmidth Ltd","FLSmidth Ltd","Mine Cable Services Corporation","EPC Nordex","EPC Nordex","EPC Nordex","Dyno Nobel Inc.","Dyno Nobel Inc.","Safway Services Canada ULC","Safway Services Canada ULC","Safway Services Canada ULC","Safway Services Canada ULC","Meglab Electronique Inc.","Meglab Electronique Inc.","Meglab Electronique Inc.","Dumas","McDowell Equipment","McDowell Equipment","McDowell Equipment","McDowell Equipment","Evergreen Solutions Corp","Evergreen Solutions Corp","TESC Contracting Company Ltd","NORCAT","NORCAT","NORCAT","NORCAT","Continental Conveyor (Ontario) Ltd.","McCANN Equipment","McCANN Equipment","McCANN Equipment","McCANN Equipment","Northern College","Northern College","Fountain Tire","Fountain Tire","Fountain Tire","Fountain Tire","Fountain Tire","Fountain Tire","Fountain Tire","Fountain Tire","Fountain Tire","Fountain Tire","Hepburn Engineering Inc.","Hepburn Engineering Inc.","Hepburn Engineering Inc.","Hepburn Engineering Inc.","Hepburn Engineering Inc.","Hepburn Engineering Inc.","Darby Manufacturing","Darby Manufacturing","Darby Manufacturing","Darby Manufacturing","Technosub","Technosub","Technosub","Technosub","Technosub","Technosub","Technosub","Levert Personnel Resources Inc.","SolidCAD, a division of Solid Caddgroup Inc.","SolidCAD, a division of Solid Caddgroup Inc.","SolidCAD, a division of Solid Caddgroup Inc.","Trojan Tire Inc.","Trojan Tire Inc.","Trojan Tire Inc.","Trojan Tire Inc.","Trojan Tire Inc.","Trojan Tire Inc.","Makita Canada Inc.","Makita Canada Inc.","Makita Canada Inc.","Makita Canada Inc.","Makita Canada Inc.","Wajax","Wajax","Wajax","Wajax","Wajax","Wajax","Wajax","Wajax","Wajax","Wajax","Wajax","Wajax","Iraeta Canada","Iraeta Canada","Provix Inc.","Provix Inc.","Provix Inc.","Provix Inc.","Provix Inc.","Provix Inc.","Provix Inc.","McKevitt Trucking Ltd.","McKevitt Trucking Ltd.","McKevitt Trucking Ltd.","Activation Laboratories Ltd.","Activation Laboratories Ltd.","Industrial Pump Systems","Industrial Pump Systems","Industrial Pump Systems","Industrial Pump Systems","Industrial Pump Systems","Industrial Pump Systems","Industrial Pump Systems","Industrial Pump Systems","Industrial Pump Systems","Industrial Pump Systems","Industrial Pump Systems","Canadian Shield Consultants","Canadian Shield Consultants","Canadian Shield Consultants","Canadian Shield Consultants","SGS Canada Inc.","SGS Canada Inc.","SGS Canada Inc.","Kirkland Lake Gold","Golder Associates Ltd","Golder Associates Ltd","Golder Associates Ltd","Golder Associates Ltd","Hammond Air Conditioning Ltd.","Hammond Air Conditioning Ltd.","Hammond Air Conditioning Ltd.","ALS Minerals","ALS Minerals","ALS Minerals","ALS Minerals","Cementation Canada Inc.","Cementation Canada Inc.","Cementation Canada Inc.","G Plus Plastics","UKKO Canada","UKKO Canada","UKKO Canada","UKKO Canada","Atlas Dewatering Corporation","Atlas Dewatering Corporation","Northec Construction Inc.","Northec Construction Inc.","Industrial Fabrication Inc.","Industrial Fabrication Inc.","Industrial Fabrication Inc.","Industrial Fabrication Inc.","Equipment World Inc.","Equipment World Inc.","Equipment World Inc.","Equipment World Inc.","Equipment World Inc.","Equipment World Inc.","Equipment World Inc.","Equipment World Inc.","Equipment World Inc.","Equipment World Inc.","Equipment World Inc.","Equipment World Inc.","Equipment World Inc.","Equipment World Inc.","Equipment World Inc.","Equipment World Inc.","Equipment World Inc.","Equipment World Inc.","Equipment World Inc.","Equipment World Inc.","Equipment World Inc.","Access","Access","Access","Access","Access","Access","Access","Access","Access","Access","Access","Access","Custom Concrete (Northern)","Custom Concrete (Northern)","Custom Concrete (Northern)","Custom Concrete (Northern)","Custom Concrete (Northern)","Custom Concrete (Northern)","Day Group of Companies","Day Group of Companies","Day Group of Companies","Day Group of Companies","Day Group of Companies","Day Group of Companies","Day Group of Companies","Day Group of Companies","Day Group of Companies","Day Group of Companies","Sandvik Mining and Rock Technology Canada","Sandvik Mining and Rock Technology Canada","Sandvik Mining and Rock Technology Canada","Rock-Tech ","Rock-Tech ","Rock-Tech ","Rock-Tech ","Rock-Tech ","Walden Group","Walden Group","Walden Group","Walden Group","Walden Group","RDH Mining Equipment","RDH Mining Equipment","RDH Mining Equipment","RDH Mining Equipment","MPI Mobile Parts Inc.","MPI Mobile Parts Inc.","MPI Mobile Parts Inc.","JPL Storage","JPL Storage","JPL Storage","JPL Storage","JPL Storage","JPL Storage","Timmins Rent All","Timmins Rent All","Timmins Rent All","Timmins Rent All","Timmins Rent All","Timmins Rent All","Equipment North Inc.","Equipment North Inc.","FMDC Watermist Canada Ltd.","FMDC Watermist Canada Ltd.","FMDC Watermist Canada Ltd.","DJB Mining Products & Services","DJB Mining Products & Services","GeoShack","GeoShack","GeoShack","GardaWorld","GardaWorld","Northern College (HSM)\/Queen\u2019s University","The Mining Equipment Prospector","The Mining Equipment Prospector","The Mining Equipment Prospector","Reliable Industrial Supply","Reliable Industrial Supply","Cobra Structures","Cobra Structures","Sage Gold Inc.","Canun International","Canun International","Canun International","Agnico Eagle","Agnico Eagle","Agnico Eagle","STC Footwear \/ Regence Footwear Inc.","Nordic Minesteel Technologies Inc.","Nordic Minesteel Technologies Inc.","DSI Mining Canada","DSI Mining Canada","SurveyTech Instruments and Services","SurveyTech Instruments and Services","Monteith & Sutherland Ltd.","Monteith & Sutherland Ltd.","Sturda Inc. \/ TLD Powder Coating","Sturda Inc. \/ TLD Powder Coating","Sturda Inc. \/ TLD Powder Coating","Sturda Inc. \/ TLD Powder Coating","Sturda Inc. \/ TLD Powder Coating","Northern Survey Supply","Northern Survey Supply","Northern Survey Supply","Northern Survey Supply","Northern Survey Supply","ICOM Canada","ICOM Canada","ICOM Canada","PBE Group ","PBE Group ","PBE Group ","PBE Group ","PBE Group ","PBE Group ","Air Creebec","Garier Inc.","Garier Inc.","Reflex Instrument North America Limited","Reflex Instrument North America Limited","Reflex Instrument North America Limited","Wabi Iron & Steel Corp.","Wabi Iron & Steel Corp.","Wabi Iron & Steel Corp.","Brunette Specialty Sales","Brunette Specialty Sales","Brunette Specialty Sales","Brunette Specialty Sales","Brunette Specialty Sales","Brunette Specialty Sales","Brunette Specialty Sales","Brunette Specialty Sales","Elliott Matsuura Canada Inc.","Elliott Matsuura Canada Inc.","Schneider Electric Canada Inc.","Schneider Electric Canada Inc.","Schneider Electric Canada Inc.","Schneider Electric Canada Inc.","MMD Mineral Sizing (Canada) Inc.","MMD Mineral Sizing (Canada) Inc.","MMD Mineral Sizing (Canada) Inc.","Acklands-Grainger Inc.","Acklands-Grainger Inc.","Acklands-Grainger Inc.","Acklands-Grainger Inc.","Acklands-Grainger Inc.","Acklands-Grainger Inc.","Acklands-Grainger Inc.","Acklands-Grainger Inc.","Acklands-Grainger Inc.","Acklands-Grainger Inc.","Acklands-Grainger Inc.","Acklands-Grainger Inc.","Acklands-Grainger Inc.","Acklands-Grainger Inc.","Acklands-Grainger Inc.","Acklands-Grainger Inc.","Acklands-Grainger Inc.","Acklands-Grainger Inc.","Global Inspections - NDT Inc.","Global Inspections - NDT Inc.","Global Inspections - NDT Inc.","NTN Bearing Corporation of Canada Ltd.","Clean Harbors Inc.","Clean Harbors Inc.","Clean Harbors Inc.","Barrie Welding & Machine Ltd.","Barrie Welding & Machine Ltd.","Barrie Welding & Machine Ltd.","Barrie Welding & Machine Ltd.","Highvec Canada Inc.","Highvec Canada Inc.","Highvec Canada Inc.","Highvec Canada Inc.","Highvec Canada Inc.","Aevitas Inc.","Aevitas Inc.","Plastruct Polyzone Inc.","Timken Canada","Timken Canada","Weir Minerals","Weir Minerals","Rugged Geomatics","Rugged Geomatics","Rugged Geomatics","Rugged Geomatics","KPI Industrial Controls Inc.","KPI Industrial Controls Inc.","KPI Industrial Controls Inc.","KPI Industrial Controls Inc.","Alternate Starts Ltd.","Alternate Starts Ltd.","Alternate Starts Ltd.","Soucie Salo Safety Timmins Inc","Soucie Salo Safety Timmins Inc","Soucie Salo Safety Timmins Inc","Soucie Salo Safety Timmins Inc","TEMA ISENMANN INC.","TEMA ISENMANN INC.","TEMA ISENMANN INC.","Mark's Commercial","Mark's Commercial","Mark's Commercial","Mark's Commercial","Mark's Commercial","Mark's Commercial","Discount Car & Truck Rentals","Discount Car & Truck Rentals","Discount Car & Truck Rentals","Discount Car & Truck Rentals","Discount Car & Truck Rentals","Discount Car & Truck Rentals","Discount Car & Truck Rentals","Honeywell Footwear","Sling-Choker Mfg. (Timmins) Ltd.","Sling-Choker Mfg. (Timmins) Ltd.","Sling-Choker Mfg. (Timmins) Ltd.","Sling-Choker Mfg. (Timmins) Ltd.","Sling-Choker Mfg. (Timmins) Ltd.","AXE Ltd.","AXE Ltd.","AXE Ltd.","Cloverdale Paint","Cloverdale Paint","Cloverdale Paint","Calhoun Super Structure Ltd","Eco Insulated Panel Manufacturing Inc.","RCT Global","RCT Global","RCT Global","The Bucket Shop Group","The Bucket Shop Group","The Bucket Shop Group","The Bucket Shop Group","The Bucket Shop Group","Miller Technology Inc.","Miller Technology Inc.","Emergency Response & Support Service","Emergency Response & Support Service","Emergency Response & Support Service","Outotec","Outotec","Outotec","Explor Resources","Explor Resources","Explor Resources","Structural Panels Inc","Structural Panels Inc","Structural Panels Inc","Structural Panels Inc","Blue Heron Solutions for Environmental Management Inc.","Joe Johnson Equipment","Joe Johnson Equipment","Joe Johnson Equipment","IAMGOLD ","Pelangio Exploration Inc.","Pelangio Exploration Inc.","Pelangio Exploration Inc.","Whitfield Welding Inc","Orbit Garant Drilling Services","Orbit Garant Drilling Services","Orbit Garant Drilling Services","Orbit Garant Drilling Services","Orbit Garant Drilling Services","Orbit Garant Drilling Services","Cleanfix North America Ltd.","TEI Rockdrills","TEI Rockdrills","Sanland Mining Canada","Sanland Mining Canada","AIL Mining","AIL Mining","AIL Mining","AIL Mining","Bureau Veritas Minerals","Bureau Veritas Minerals","Bureau Veritas Minerals","Enterprise Commercial Trucks","Enterprise Commercial Trucks","Black Rock North Media","Black Rock North Media","Argo Gold","Argo Gold","Suncor Energy Products","Suncor Energy Products","The Miller Group","The Miller Group","The Miller Group","The Miller Group","Workforce North","Workforce North","Workforce North","Workforce North","McEwen Mining Inc.","McEwen Mining Inc.","McEwen Mining Inc.","McEwen Mining Inc.","RP Oil Limited","RP Oil Limited","TESTMARK Laboratories Ltd.","TESTMARK Laboratories Ltd.","TESTMARK Laboratories Ltd.","TESTMARK Laboratories Ltd.","TESTMARK Laboratories Ltd.","TESTMARK Laboratories Ltd.","TESTMARK Laboratories Ltd.","TESTMARK Laboratories Ltd.","Maljohn Plastics","Maljohn Plastics","Maljohn Plastics","Maljohn Plastics","Maljohn Plastics","Maljohn Plastics","ILEC Industries","ILEC Industries","Flo Components Ltd.","Flo Components Ltd.","Flo Components Ltd.","Flo Components Ltd.","Flo Components Ltd.","Canadian Heat Transfer Solutions","Showa Group","Showa Group","Showa Group","Cambrian College of Applied Arts & Technology","Cambrian College of Applied Arts & Technology","THE SENATOR HOTEL & CONFERENCE CENTRE","Porcupine Prospectors and Developers Association","Porcupine Prospectors and Developers Association","Porcupine Prospectors and Developers Association","Porcupine Prospectors and Developers Association","Groeneveld Lubrication Solutions","Groeneveld Lubrication Solutions","Brixton Metals Corporation","Gowest Gold Ltd. ","Timmins Insulation Systems","International Sew Right Company","International Sew Right Company","Armour Ready","Armour Ready","College Boreal ","College Boreal ","College Boreal ","College Boreal ","Dueck\u2019s Mechanical Inc.\/Diamond Shelter","Dueck\u2019s Mechanical Inc.\/Diamond Shelter","360 Services Inc.","360 Services Inc.","North\/South Consultants Inc.","GRYB","GRYB","GRYB","CJ Equipment Repairs \/ Hood Equipment","Rastall Mining Supply Ltd.","Rastall Mining Supply Ltd.","Carmix Canada Ltd.","Carmix Canada Ltd.","Carmix Canada Ltd.","Carmix Canada Ltd.","Carmix Canada Ltd.","Carmix Canada Ltd.","Carmix Canada Ltd.","NETZSCH Canada Inc.","NETZSCH Canada Inc.","Axxess International Inc.","Axxess International Inc.","Axxess International Inc.","Axxess International Inc.","Agat Laboratories Ltd.","Agat Laboratories Ltd.","American Biltrite","Syntron Material Handling","Spraying Systems Company","TES Inc.","Metso Minerals Canada","Missanabie Cree Nation","Missanabie Cree Nation","Mine Safety Solutions","Mine Safety Solutions","UGT Group Pty Ltd.","Topcon-Sokkia Postioning Systems","Topcon-Sokkia Postioning Systems","Nor-Arc Steel Fabricators","Nor-Arc Steel Fabricators","Services Exploration","Kaeser Compressors Canada","Kaeser Compressors Canada","Amec Foster Wheeler","Aggreko, LLC","Aggreko, LLC","Aggreko, LLC","Aggreko, LLC","Certarus (USA) Ltd.","Certarus (USA) Ltd.","Brigade Electronics","Brigade Electronics","Garments R Us & Signs Inc.","Garments R Us & Signs Inc.","Garments R Us & Signs Inc.","Garments R Us & Signs Inc.","Garments R Us & Signs Inc.","Garments R Us & Signs Inc.","Garments R Us & Signs Inc.","Lion Distribution Inc.","Solenis LLC","Brunner Canada Inc.","Tahoe Resources","PACE - Partners in Achieving Change Excellence","MiniBulk","EMAC","EMAC","Layfield Group","Dura-Metal North America","Stewart Warner Corporation","Stewart Warner Corporation","Stewart Warner Corporation","Stewart Warner Corporation","Stewart Warner Corporation","Every Industry LLC","Rahnmet","Rahnmet","Battlefield Equipment Rentals","Battlefield Equipment Rentals","Tracks & Wheels Equipment Brokers","Tracks & Wheels Equipment Brokers","Gap Wireless ","Gap Wireless ","FluidHose & Coupling Inc.","FluidHose & Coupling Inc.","FluidHose & Coupling Inc.","FluidHose & Coupling Inc.","FluidHose & Coupling Inc.","KRT (Keith R. Thompson Inc.)","Lynch Fluid Controls Inc.","ReadyQuip Sales and Service","ReadyQuip Sales and Service","ReadyQuip Sales and Service","ReadyQuip Sales and Service","ReadyQuip Sales and Service","ReadyQuip Sales and Service","ReadyQuip Sales and Service","ReadyQuip Sales and Service","ReadyQuip Sales and Service","ReadyQuip Sales and Service","ReadyQuip Sales and Service","ReadyQuip Sales and Service","ReadyQuip Sales and Service","ReadyQuip Sales and Service","ReadyQuip Sales and Service","ReadyQuip Sales and Service","Trecan Combustion Limited","Gillis Containers Service","Element Mining Ltd.","Element Mining Ltd.","Air Separation Technologies Inc.","Air Separation Technologies Inc.","Dewalt Power Tools","Dewalt Power Tools","Dewalt Power Tools","Dewalt Power Tools","Quatro Industries Ltd.","Quatro Industries Ltd.","AH McElroy Sales & Service","Bender Canada Inc.","RBC","Lafarge","Lafarge","NorCan Geo","FireRein Inc.","Ministry of Northern Dev and Mines","Ministry of Northern Dev and Mines","Tretan Inc.","Rip\u2019s Cleats","SMEC International (Canada) Inc.","OK Tire","OK Tire","OK Tire"]
EXHIBITORS LIST
---
Darby Manufacturing
R4-08 (Arena 1) &nbsp
Darby Manufacturing is your first step to quality industrial seating. As the largest seating distributor in North America, we carry a wide range of seats and parts from Grammer to Isri, Promek to Be-Ge, Pilot, Kab, Milsco, Sittab and most recently Sears seating. Our lines of products can be built to suit any piece of mining mobile equipment. So take the leap and go with Darby, your durable, versatile, affordable, comfortable industrial seating company.
Day Group of Companies
Front 1 (Arena 1) &nbsp
"Day Group was originally established to carry out mining related contracting such as surface work and the handling and hauling of ore, waste rock and tailings."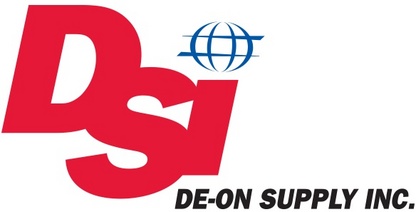 De-On Supply
R1-03 (Arena 1) &nbsp
DSI / Clean Burn is the world's leading distributor of USED OIL HEATING appliances, that include Used oil Furnaces, Used Oil Boilers, and used oil recycling centres that generate FREE HEAT from motor oils and petroleum based fluids commonly used in all types of internal combustion engines.
Discount Car & Truck Rentals
R7-09 (Arena 2 and Upper Deck) &nbsp
Discount Car and Truck Rentals is Canada's Mining Industry Specialist. With vehicles designed to service the mining industry across Canada, you can Count on Discount to get the job done!
DJB Mining Products & Services
R5-04 (Arena 1) &nbsp
DJB Mining Products & Services offers the best in Align Boring, Bucket rebuilds and custom fabrication. Armed with a team of experienced personnel, DJB has been servicing all of Northern Ontario since 2010.
DSI Mining Canada
R1-05 (Arena 2 and Upper Deck) &nbsp
DSI Underground Systems Inc. is America's leading manufacturer & supplier of specialist ground support products to the underground industry.
Dueck's Mechanical Inc./Diamond Shelter
R1-03 (Arena 2 and Upper Deck) &nbsp
Dueck's Mechanical Inc. manufactures one of North America's leading fabric covered steel structures, Diamond Shelters. Located in Whitemouth in southeastern Manitoba, the company has been designing, developing and manufacturing fabric covered buildings since 1989. They are certified by the Canadian Welding Bureau and is CSA A660 approved.
Dumas
R3-10 (Arena 1) &nbsp
Dumas is a leading full-service underground mine contractor providing services to clients throughout the Americas.
Dura-Metal North America
R2-05 (Arena 2 and Upper Deck) &nbsp
A Leading Manufacturer and Supplier of High Quality Welding & Hardfacing Alloys, Thermal Spray and Plasma Transferred Arc Systems & Consumables and Pre-Fabricated Wear Parts & Plates.