["ALS Geochemistry","ALS Geochemistry","ALS Geochemistry","ALS Geochemistry","ALS Geochemistry","Industrial Pump Systems","Industrial Pump Systems","Industrial Pump Systems","Industrial Pump Systems","Industrial Pump Systems","Industrial Pump Systems","Industrial Pump Systems","Industrial Pump Systems","Industrial Pump Systems","Industrial Pump Systems","Industrial Pump Systems","Industrial Pump Systems","Industrial Pump Systems","Day Group of Companies","Day Group of Companies","Day Group of Companies","Day Group of Companies","Day Group of Companies","Day Group of Companies","Day Group of Companies","Day Group of Companies","Day Group of Companies","Day Group of Companies","Day Group of Companies","Day Group of Companies","Day Group of Companies","Atlas Dewatering Corporation","Atlas Dewatering Corporation","Atlas Dewatering Corporation","Atlas Dewatering Corporation","Atlas Dewatering Corporation","Hepburn Engineering Inc.","Hepburn Engineering Inc.","Hepburn Engineering Inc.","Hepburn Engineering Inc.","Hepburn Engineering Inc.","Hepburn Engineering Inc.","Hepburn Engineering Inc.","TechnoSub","TechnoSub","TechnoSub","TechnoSub","TechnoSub","TechnoSub","TechnoSub","TechnoSub","TechnoSub","SGS Canada Inc.","SGS Canada Inc.","SGS Canada Inc.","SGS Canada Inc.","SGS Canada Inc.","Hammond Air Conditioning Ltd.","Hammond Air Conditioning Ltd.","Hammond Air Conditioning Ltd.","Hammond Air Conditioning Ltd.","Activation Laboratories Ltd.","Activation Laboratories Ltd.","Activation Laboratories Ltd.","FLSmidth Ltd ","FLSmidth Ltd ","FLSmidth Ltd ","Cementation Canada Inc.","Cementation Canada Inc.","Cementation Canada Inc.","Cementation Canada Inc.","Cementation Canada Inc.","Cementation Canada Inc.","ITW Performance Polymers","ITW Performance Polymers","ITW Performance Polymers","ITW Performance Polymers","ITW Performance Polymers","ITW Performance Polymers","ITW Performance Polymers","ITW Performance Polymers","ITW Performance Polymers","ITW Performance Polymers","Access","Access","Access","Access","Access","Access","Access","Access","Access","Access","Access","Access","Access","Access","Access","Access","Darby Manufacturing","Darby Manufacturing","Darby Manufacturing","Darby Manufacturing","Darby Manufacturing","UKKO Canada","UKKO Canada","UKKO Canada","UKKO Canada","UKKO Canada","Aquatech Pump & Power","Aquatech Pump & Power","Aquatech Pump & Power","Aquatech Pump & Power","Aquatech Pump & Power","Aquatech Pump & Power","Aquatech Pump & Power","Aquatech Pump & Power","Aquatech Pump & Power","Aquatech Pump & Power","Aquatech Pump & Power","Aquatech Pump & Power","Aquatech Pump & Power","Aquatech Pump & Power","Manitoulin Transport","Manitoulin Transport","Manitoulin Transport","Manitoulin Transport","Continental Conveyor (Ontario) Ltd.","Continental Conveyor (Ontario) Ltd.","EPC Canada","EPC Canada","EPC Canada","Petro-Canada","Petro-Canada","Petro-Canada","Petro-Canada","Iraeta Canada","Iraeta Canada","Iraeta Canada","Golder","Golder","Golder","Golder","Golder","TESC Contracting Company Ltd","TESC Contracting Company Ltd","Bureau Veritas Minerals","Bureau Veritas Minerals","Bureau Veritas Minerals","Bureau Veritas Minerals","Levert Group","Levert Group","Levert Group","Levert Group","Epiroc","Epiroc","Epiroc","Epiroc","McDowell Equipment","McDowell Equipment","McDowell Equipment","McDowell Equipment","McDowell Equipment","Becker Varis","Becker Varis","Becker Varis","Becker Varis","Becker Varis","Trojan Tire","Trojan Tire","Trojan Tire","Trojan Tire","Trojan Tire","Trojan Tire","Trojan Tire","De-On Supply Inc.","De-On Supply Inc.","De-On Supply Inc.","De-On Supply Inc.","De-On Supply Inc.","De-On Supply Inc.","McKevitt Trucking Ltd.","McKevitt Trucking Ltd.","McKevitt Trucking Ltd.","McKevitt Trucking Ltd.","Aevitas Inc.","Aevitas Inc.","Aevitas Inc.","NORCAT","NORCAT","NORCAT","NORCAT","NORCAT","NORCAT","NORCAT","NORCAT","NORCAT","Fountain Tire","Fountain Tire","Fountain Tire","Fountain Tire","Fountain Tire","Fountain Tire","Fountain Tire","Fountain Tire","Fountain Tire","Fountain Tire","Fountain Tire","Fountain Tire","Fountain Tire","Aluma \/ Safway","Aluma \/ Safway","Aluma \/ Safway","Syntron Material Handling","Syntron Material Handling","EMAC","EMAC","EMAC","TIME Limited","TIME Limited","TIME Limited","TIME Limited","TIME Limited","TIME Limited","Geosight Technologies","Geosight Technologies","Geosight Technologies","Geosight Technologies","Geosight Technologies","DJB Mining Products & Services","DJB Mining Products & Services","CIS Carriere Industrial Supply Ltd","CIS Carriere Industrial Supply Ltd","CIS Carriere Industrial Supply Ltd","CIS Carriere Industrial Supply Ltd","CIS Carriere Industrial Supply Ltd","CIS Carriere Industrial Supply Ltd","CIS Carriere Industrial Supply Ltd","CIS Carriere Industrial Supply Ltd","CIS Carriere Industrial Supply Ltd","CIS Carriere Industrial Supply Ltd","CIS Carriere Industrial Supply Ltd","CIS Carriere Industrial Supply Ltd","CIS Carriere Industrial Supply Ltd","CIS Carriere Industrial Supply Ltd","Northec Construction Inc.","Northec Construction Inc.","Northec Construction Inc.","Agat Laboratories Ltd.","Agat Laboratories Ltd.","Agat Laboratories Ltd.","SolidCAD, a division of Solid Caddgroup Inc.","SolidCAD, a division of Solid Caddgroup Inc.","SolidCAD, a division of Solid Caddgroup Inc.","SolidCAD, a division of Solid Caddgroup Inc.","Makita Canada Inc.","Makita Canada Inc.","Makita Canada Inc.","Makita Canada Inc.","Makita Canada Inc.","Makita Canada Inc.","Axxess International Inc.","Axxess International Inc.","Axxess International Inc.","Axxess International Inc.","Axxess International Inc.","McCANN Equipment","McCANN Equipment","McCANN Equipment","McCANN Equipment","McCANN Equipment","Maljohn Plastics","Maljohn Plastics","Maljohn Plastics","Maljohn Plastics","Maljohn Plastics","Maljohn Plastics","Maljohn Plastics","Dumas","Dumas","Dumas","Dumas","Canadian Shield Consultants","Canadian Shield Consultants","Canadian Shield Consultants","Canadian Shield Consultants","Blue Heron Solutions for Environmental Management Inc.","Blue Heron Solutions for Environmental Management Inc.","Blue Heron Solutions for Environmental Management Inc.","Blue Heron Solutions for Environmental Management Inc.","Orbit Garant Drilling Services","Orbit Garant Drilling Services","Orbit Garant Drilling Services","Orbit Garant Drilling Services","Orbit Garant Drilling Services","Orbit Garant Drilling Services","Orbit Garant Drilling Services","Orbit Garant Drilling Services","TESTMARK Laboratories Ltd.","TESTMARK Laboratories Ltd.","TESTMARK Laboratories Ltd.","TESTMARK Laboratories Ltd.","TESTMARK Laboratories Ltd.","TESTMARK Laboratories Ltd.","TESTMARK Laboratories Ltd.","TESTMARK Laboratories Ltd.","TESTMARK Laboratories Ltd.","TESTMARK Laboratories Ltd.","Clean Harbors Inc.","Clean Harbors Inc.","Clean Harbors Inc.","Clean Harbors Inc.","Northern Survey Supply","Northern Survey Supply","Northern Survey Supply","Northern Survey Supply","Northern Survey Supply","Northern Survey Supply","Northern Survey Supply","Barrie Welding & Machine Ltd.","Barrie Welding & Machine Ltd.","Barrie Welding & Machine Ltd.","Barrie Welding & Machine Ltd.","Barrie Welding & Machine Ltd.","SurveyTech Instruments and Services","SurveyTech Instruments and Services","SurveyTech Instruments and Services","Air Creebec","Air Creebec","AIL Mining","AIL Mining","AIL Mining","AIL Mining","AIL Mining","Honeywell Footwear","Honeywell Footwear","FastCover Fabric Structures Ltd.","FastCover Fabric Structures Ltd.","FastCover Fabric Structures Ltd.","Nordmin Group of Companies","Nordmin Group of Companies","Nordmin Group of Companies","Nexans Canada Inc.","Nexans Canada Inc.","Nexans Canada Inc.","ICOM Canada","ICOM Canada","ICOM Canada","ICOM Canada","ICOM Canada","ILEC Industries","ILEC Industries","ILEC Industries","Brunner Canada Inc.","Brunner Canada Inc.","STC Footwear, division of R\u00e9gence footwear","Imdex Limited","Imdex Limited","Imdex Limited","Imdex Limited","Imdex Limited","Plastruct Polyzone Inc.","Plastruct Polyzone Inc.","Rastall Mining Supply Ltd.","Rastall Mining Supply Ltd.","Rastall Mining Supply Ltd.","Rastall Mining Supply Ltd.","Brigade Electronics","Brigade Electronics","Brigade Electronics","Process and Steam Specialties","Process and Steam Specialties","Canun International","Canun International","Canun International","Canun International","Northern Light Technologies","Northern Light Technologies","Reliable Industrial Supply","Reliable Industrial Supply","Reliable Industrial Supply","Sanland Mining Canada","Sanland Mining Canada","Cleanfix North America Ltd.","GFG Resources Inc.","GFG Resources Inc.","Flo Components Ltd.","Flo Components Ltd.","Flo Components Ltd.","Flo Components Ltd.","Flo Components Ltd.","Flo Components Ltd.","DSI Mining Canada","DSI Mining Canada","DSI Mining Canada","DSI Mining Canada","PBE Group ","PBE Group ","PBE Group ","PBE Group ","PBE Group ","PBE Group ","PBE Group ","MMD Mineral Sizing (Canada) Inc.","Quatro Industries Ltd.","Quatro Industries Ltd.","Quatro Industries Ltd.","Quatro Industries Ltd.","RP Oil Limited","RP Oil Limited","RP Oil Limited","Sling-Choker Mfg. (Timmins) Ltd.","Sling-Choker Mfg. (Timmins) Ltd.","Sling-Choker Mfg. (Timmins) Ltd.","Sling-Choker Mfg. (Timmins) Ltd.","Sling-Choker Mfg. (Timmins) Ltd.","Sling-Choker Mfg. (Timmins) Ltd.","Layfield Group","Layfield Group","NILEX","Rock-Tech Sales & Services Ltd. ","Rock-Tech Sales & Services Ltd. ","Rock-Tech Sales & Services Ltd. ","Rock-Tech Sales & Services Ltd. ","Rock-Tech Sales & Services Ltd. ","Rock-Tech Sales & Services Ltd. ","RDH Mining Equipment","Walden Group","Walden Group","Walden Group","Walden Group","Walden Group","Walden Group","Tracks & Wheels Equipment Brokers","Tracks & Wheels Equipment Brokers","Tracks & Wheels Equipment Brokers","Equipment North Inc.","Equipment North Inc.","Equipment North Inc.","Equipment North Inc.","Gillis Containers Service","Gillis Containers Service","Industrial Fabrication Inc.","Dewalt Power Tools","Dewalt Power Tools","Dewalt Power Tools","Dewalt Power Tools","Dewalt Power Tools","Dewalt Power Tools","Line-X","Line-X","Line-X","Cloverdale Paint","Cloverdale Paint","Cloverdale Paint","Cloverdale Paint","Drive-Line Incorporated","Drive-Line Incorporated","Weir Minerals","Hoskin Scientific","Certarus Ltd.","Certarus Ltd.","Certarus Ltd.","Certarus Ltd.","THE SENATOR HOTEL & CONFERENCE CENTRE","Canadian Institute of Mining Metallurgy and Petroleum (CIM)","Dueck\u2019s Mechanical Inc.\/Diamond Shelter","Dueck\u2019s Mechanical Inc.\/Diamond Shelter","Dueck\u2019s Mechanical Inc.\/Diamond Shelter","DPF Canada","DPF Canada","DPF Canada","MPI Mobile Parts Inc.","MPI Mobile Parts Inc.","MPI Mobile Parts Inc.","Structural Panels Inc","Structural Panels Inc","Structural Panels Inc","Structural Panels Inc","Structural Panels Inc","Cottrill Heavy Equipment","Cottrill Heavy Equipment","Cottrill Heavy Equipment","Cottrill Heavy Equipment","Cottrill Heavy Equipment","Coencorp","Missanabie Cree Nation","Missanabie Cree Nation","Missanabie Cree Nation","Workforce North","Workforce North","Workforce North","Workforce North","Workforce North","Workforce North","Workforce North","Mansour Mining Technologies Inc.","Mansour Mining Technologies Inc.","Mansour Mining Technologies Inc.","S&T Group","TULLOCH Engineering","Vital Drilling ","W\u00fcrth Canada Limited","W\u00fcrth Canada Limited","W\u00fcrth Canada Limited","Lafarge","Lafarge","Lafarge","Highvec Canada Inc.","Highvec Canada Inc.","Highvec Canada Inc.","Highvec Canada Inc.","Highvec Canada Inc.","Highvec Canada Inc.","ESS Support Services (Compass Group)","Dufour Waste Disposal Inc.\t ","Cementation Canada Inc.","Garier Inc.","OK Tire","OK Tire","OK Tire","OK Tire","Northern College","Northern College","Northern College","Northern College","Northern College","CD Nova ","CD Nova ","Topcon-Sokkia Positioning Systems","Topcon-Sokkia Positioning Systems","Topcon-Sokkia Positioning Systems","Tahoe Canada","Tahoe Canada","Tahoe Canada","Snap-On Industrial Brands","Altohelix","Altohelix","Altohelix","Pelangio Exploration Inc.","Pelangio Exploration Inc.","Loadscan Ltd.","Siemag - Tecberg Inc.","Siemag - Tecberg Inc.","Carlson Software","Carlson Software","Carlson Software","TES Inc.","Emergency Response & Support Service","Emergency Response & Support Service","Emergency Response & Support Service","Emergency Response & Support Service","Creighton Rock Drill Ltd.","Creighton Rock Drill Ltd.","Creighton Rock Drill Ltd.","Provix Inc.","Provix Inc.","Provix Inc.","Provix Inc.","Provix Inc.","Provix Inc.","Provix Inc.","Provix Inc.","Wajax","Wajax","Wajax","ASGCO","HI Mining Pty Ltd.","HI Mining Pty Ltd.","Kirkland Lake Gold","RCT","RCT","RCT","RCT","Belt Conveyor Guarding","CJ Equipment Repairs \/ Hood Equipment","CJ Equipment Repairs \/ Hood Equipment","Alternate Starts Ltd.","Alternate Starts Ltd.","Alternate Starts Ltd.","Alternate Starts Ltd.","Equipment World Inc.","Equipment World Inc.","Equipment World Inc.","Equipment World Inc.","Equipment World Inc.","Equipment World Inc.","Equipment World Inc.","Equipment World Inc.","Equipment World Inc.","Equipment World Inc.","Equipment World Inc.","Equipment World Inc.","Equipment World Inc.","Equipment World Inc.","Equipment World Inc.","Equipment World Inc.","Equipment World Inc.","Equipment World Inc.","Equipment World Inc.","Equipment World Inc.","Equipment World Inc.","Equipment World Inc.","Equipment World Inc.","Gowest Gold Ltd. ","Gowest Gold Ltd. ","Custom Concrete (Northern)","Advanced Security","Advanced Security","Advanced Security","Spar Power Technology","Spar Power Technology","The Mining Equipment Prospector","The Mining Equipment Prospector","The Mining Equipment Prospector","The Mining Equipment Prospector","Soft dB","RBC","College Boreal ","College Boreal ","College Boreal ","College Boreal ","College Boreal ","College Boreal ","College Boreal ","360 Services Inc.","Agnico Eagle","Agnico Eagle","Agnico Eagle","Agnico Eagle","Agnico Eagle","Precise Castings Inc","Precise Castings Inc","Precise Castings Inc","Meridian Manufacturing","Meridian Manufacturing","Marks Commercial","Marks Commercial","MSA The Safety Company","Sandvik Mining and Rock Technology Canada","Sandvik Mining and Rock Technology Canada","Sandvik Mining and Rock Technology Canada","Sandvik Mining and Rock Technology Canada","Sandvik Mining and Rock Technology Canada","Newmont Goldcorp Porcupine","Newmont Goldcorp Porcupine","Newterra Ltd.","AME Drill Supply & Services Inc.","McEwen Mining Inc.","G4 Drilling Ltd.","G4 Drilling Ltd.","Hilliard Brake Systems","Hilliard Brake Systems","Hilliard Brake Systems","Hilliard Brake Systems","The Miller Group","Consolidated Industrial Products","Next Frontier Corp","Canadian German Chamber of Industry & Commerce\/The Competence Centre for Mining and Mineral Resources","Canadian German Chamber of Industry & Commerce\/The Competence Centre for Mining and Mineral Resources","Cambrian College","Cambrian College","TS Manufacturing","TS Manufacturing","TS Manufacturing","Pro Fab Aluminum and Machining","Pro Fab Aluminum and Machining","Pro Fab Aluminum and Machining","Major Drilling Group International Inc.","Alamos (Island Gold)","Calhoun Building Systems of Ontario","Calhoun Building Systems of Ontario","Calhoun Building Systems of Ontario","MP-Solutions","North\/South Consultants Inc.","North\/South Consultants Inc.","3 Sixty Secure","3 Sixty Secure","3 Sixty Secure","Procon Canada East Ltd.","Harte Gold Corp","Industrial Drive Services","Bucan Electric Heating Devices","STEINERT US Inc.","STEINERT US Inc.","Safeline by Element Ltd.","Purolator Inc","Dyno Nobel Inc.","Dyno Nobel Inc.","Dyno Nobel Inc.","Equipment JexPlore Inc.","SafeSight Exploration Inc.","Independent Laboratory Supply Americas Ltd.","Surplec","Surplec","Timmins Rent All","Timmins Rent All","Timmins Rent All","Timmins Rent All","Timmins Rent All","Timmins Rent All","Timmins Rent All","Concept Controls","Broadnet Telecom Inc.","LDX Solutions","Moose FM - CHMT","Moose FM - CHMT","Northern Mat & Bridge","Identec Solutions","SMS Equipment Inc. ","Metex Corporation","3D-P","Superior Glove Works Ltd","O.B. Wiik Canada","Federal Screen Products, Inc","Garage Supply Contracting Inc.","Garage Supply Contracting Inc.","Innvest Hotels ","Henninger\u2019s Diesel Ltd.","Center Rock Inc.","ME Safe","Timmins Economic Development Corporation","Xylem","Walz Scale","Aramark\/CreeQuest","Evergreen Solutions Corp","Evergreen Solutions Corp","Evergreen Solutions Corp","ReadyQuip Sales and Service","ReadyQuip Sales and Service","ReadyQuip Sales and Service","ReadyQuip Sales and Service","ReadyQuip Sales and Service","ReadyQuip Sales and Service","ReadyQuip Sales and Service","ReadyQuip Sales and Service","ReadyQuip Sales and Service","ReadyQuip Sales and Service","ReadyQuip Sales and Service","ReadyQuip Sales and Service","ReadyQuip Sales and Service","ReadyQuip Sales and Service","ReadyQuip Sales and Service","ReadyQuip Sales and Service","ReadyQuip Sales and Service","ReadyQuip Sales and Service","ReadyQuip Sales and Service","ReadyQuip Sales and Service","ReadyQuip Sales and Service","ReadyQuip Sales and Service","Pinnacle Civil Constructors","Hexagon Mining","Hexagon Mining","Pioneer Construction Inc.\/Fisher Wavy Inc.","Lokring Eastern Canada","Clickmox","The Bucket Shop Group","The Bucket Shop Group","The Bucket Shop Group","The Bucket Shop Group","The Bucket Shop Group","The Bucket Shop Group","The Bucket Shop Group","The Bucket Shop Group","Ideal Industries (Canada) Corp.","Ideal Industries (Canada) Corp.","Wesdome Gold Mines Ltd. ","Dumas","Groeneveld Lubrication Solutions","Groeneveld Lubrication Solutions","Groeneveld Lubrication Solutions","Wahgoshig Resources \/ Black Diamond Drilling","Aluma \/ Safway","Aluma \/ Safway","Aluma \/ Safway","Kirkland Lake Gold","Employment Options Emploi","Employment Options Emploi","Aggreko, LLC","Triodetic Ltd","Paradox Access Solutions","Detour Gold","Westburne","Simark Controls Ltd.","Porcupine Prospectors Developers Association","Porcupine Prospectors Developers Association","Porcupine Prospectors Developers Association","Porcupine Prospectors Developers Association","Porcupine Prospectors Developers Association","Synterra Security Solutions","Redpath Mining","Glencore","Glencore","Alpha Chemical Ltd.","Makami Engineering Group","Makami Engineering Group","Makami Engineering Group","AMI Attachments","Alemite Canada","NexGen Equipment Technology","NexGen Equipment Technology","NexGen Equipment Technology","Solenis LLC","Nasco Propane","Metis Nation of Ontario","Niiwin G.P. Inc.","Rugged Geomatics","Rugged Geomatics","Rugged Geomatics","Rugged Geomatics","Rugged Geomatics","Rugged Geomatics","CAB Products","GRYB","Terrapure Environmental","Canadian Trade Ex","Canadian Trade Ex","Canadian Trade Ex","EHP Environment Oy","UBC Local 2486","UBC Local 2486","Atlas Copco Compressors Canada","BEHLEN Industries","Stancor LP","Turtle Island Protection Services Inc. & Aboriginal Risk Service","Turtle Island Protection Services Inc. & Aboriginal Risk Service","Turtle Island Protection Services Inc. & Aboriginal Risk Service","ACSS\/Crystal Memories","ACSS\/Crystal Memories","Laurentian University","Northern College Post Secondary Education","Jubb Utility Supply","Tremcar Inc.\/Asybco","HX Industrial Control","HX Industrial Control","Essential Helicopters","NADF","Dragan Technologies Inc.","College Boreal Post Secondary Education","The Northern Miner ","The Northern Miner ","The Northern Miner ","The Northern Miner ","Commissionaires Ottawa","Commissionaires Ottawa","Commissionaires Ottawa","Commissionaires Ottawa","Commissionaires Ottawa","Commissionaires Ottawa","Precision Equipment MFG.","Cummins Sales and Service ","Rugged Books Inc.","Tahoe Canada","Envirosuite","Mine Safety Solutions","Mine Safety Solutions","Mine Safety Solutions","Mushkegowuk Development Corp.","Mushkegowuk Development Corp.","YieldPoint Inc.","Kal Tire","Moose Cree First Nation","Boart Longyear Canada","First Student Canada","Battlefield Equipment Rentals","Ministry of Energy, Northern Development & Mines","Operating Engineers Training Institute of Ontario","Operating Engineers Training Institute of Ontario","Operating Engineers Training Institute of Ontario","Operating Engineers Training Institute of Ontario","Operating Engineers Training Institute of Ontario","Operating Engineers Training Institute of Ontario","Operating Engineers Training Institute of Ontario","Operating Engineers Training Institute of Ontario","Shear Power Corp."]
EXHIBITORS LIST
---
CAB Products
P-36 (Pavilion) &nbsp
CAB Products is recognized for our high quality, cost-effective hangers used to improve safety and cut operating costs by supporting/organizing all types of hoses, pipes, and cables in mines, tunnels and construction areas. Through our product line, hundreds of disabled individuals foster their independence.
Calhoun Building Systems of Ontario
P-41 (Pavilion) &nbsp
A family owned business, Calhoun Building Systems of Ontario is an industry leader in fabric buildings. Calhoun's offer a complete line of fully engineered buildings with dealers throughout Canada and the United States.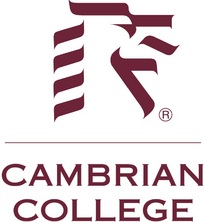 Cambrian College
R5-14 (Arena 1) &nbsp
The largest college in northern Ontario, Cambrian offers more than 80 career-focused full-time programs, as well as hundreds of part-time courses/programs and corporate training opportunities across diverse fields of study.
Canadian German Chamber of Industry & Commerce/The Competence Centre for Mining and Mineral Resources
R4-01 (Arena 1) | &nbspR4-02 (Arena 1) &nbsp
The Competence Centre for Mining and Mineral Resources in the Canadian German Chamber of Industry and Commerce is happy to announce that for the first time they have developed a German business delegation to attend the Canadian Mining Expo 2019 in Timmins, Ontario. This unique business travel program has been developed together with the Ministry of Energy, Northern Development and Mines. It has been specifically designed for German supply and service companies with an interest in establishing or expanding their business in the province. Listed below are some of the German companies that will be visiting Timmins and participating the in the trade show as part of the German booth.
ABO Wind (Canada office)
ABO Wind is a globally successful project developer for renewable energies with more than 500 employees. Since 1996, the company has connected around 700 wind energy, solar and biogas plants with an output of 1,500 megawatts to the grid. Two thirds of the projects under development are wind projects and one third are solar projects. The ABO Wind experts provide assessments, handle the approval process and financing, and take care of grid connection and construction. ABO Wind takes on all steps of project development from site acquisition to construction. We purchase projects at all stages of development and bring them to a successful conclusion.
Website: https://www.abo-wind.com/en/the-company/international/canada.html
CyPlus GmbH (Germany)
CyPlus GmbH is a globally established company in cyanides and technologies and services covering the whole life cycle of cyanides. CyPlus provides innovative products, technologies and services to customers in the mining, chemical, pharmaceutical and surface treatment industries. Our expertise in production, transport safety, handling and the resource-conserving usage of cyanides, combined with our innovative technologies and services, makes us a driving force for progress and sustainability in the industries that utilize our products.
Website: https://www.cyplus.com/index.asp
Huebner Giessen (Germany)
We are fascinated by technology – and we understand our customers. We stand firmly at your side with exceptional ideas and tailor-made solutions. To support you, our customers, we offer rugged encoder systems, powerful drive technology and worldwide service. We develop world leading products and system solutions for extreme operating conditions. Our intelligent and programmable encoders support predictive maintenance and make an important contribution to automation and Industry 4.0. They guarantee high levels of plant availability and set new standards in the field of functional safety in heavy industry.
Website: https://www.huebner-giessen.com/en/
PNE AG (Germany)
The PNE Group operates internationally and is one of the most experienced project developers of wind farms on land and at sea. On this successful basis, the group continues to develop into a "Clean Energy Solutions Provider". In future, PNE's strategic orientation will encompass the entire value chain of renewable energies and the refinement of electricity. In addition to wind energy, photovoltaics, storage and power-to-gas technology with a focus on hydrogen will be part of our portfolio in the future.
Website: https://www.pne-ag.com/en/
Siemens Canada (Mining Division)
Siemens has been involved in the mining industry since 1920, initially in Germany and today at mines all over the world. And in these 97 years, we kept pace with changes on all levels. As a trusted mining partner, we closely collaborate with original equipment manufacturers as well as mine operators always striving for cooperation that takes place at an early project stage. The result is drive solutions tailored for specific mining applications with best-in-class reliability and focused on minimizing operational cost. We further develop energy-efficient and maintenance-friendly solutions and products and at the same time we make machine operation simpler, including faster troubleshooting and shorter installation times.
Website and products: https://new.siemens.com/global/en/markets/mining-industry.html
Teufelberger (Austria)
The family business TEUFELBERGER is a diversified, international group of companies which is successful worldwide with fibre ropes, steel ropes and strapping. Innovation, continuous growth and geographical expansion are firmly anchored in the company's strategy. TEUFELBERGER combines under one roof a variety of innovative technologies for the manufacture of its product solutions. The broad product portfolio today includes steel ropes for cable cars, cranes and forestry applications, synthetic fibre ropes for sailing, fall protection, tree care and industrial applications as well as high-performance steel ropes for underground and surface mining.
Website: https://www.teufelberger.com/en/
Canadian Institute of Mining Metallurgy and Petroleum (CIM)
UD-13 (Arena 2 and Upper Deck) &nbsp
CIM is the leading professional association for the minerals industry with members across Canada and globally. CIM is dedicated to the advancement of knowledge as well as the promotion of networking, innovation and sustainable practices for the mining industry.
Canadian Shield Consultants
R5-07 (Arena 1) &nbsp
Our environmental team consists of engineers P.Eng./B.Eng. licensed and accredited Designers and Installers specializing in industrial, commercial, residential water and wastewater treatment including mining, exploration camps to treat various waste to include high strength mining operation of wastewater and septic systems. Site, soil and water contamination rehabilitation service provider.
Canadian Trade Ex
Admin (Arena 1) &nbsp
Canadian Tradex the Big Event Show organizers will be located just inside the entrance doors of Arena 1. If you have any issues regarding your booth or if you are an attendee and not sure how to navigate around the event you can pop by and our staff will be glad to help you.
Canun International
F-01 (Arena 2 and Upper Deck) &nbsp
CANUN International designs and manufactures pneumatic rock drills. Products include CANUN Jacklegs, Stopers, Sinker Drills, Screen Pushers, Quarry Drills and CANUN Service Parts. All products are manufactured and assembled in Canada.
Carlson Software
R6-02 (Arena 2 and Upper Deck) &nbsp
Founded in 1983, Carlson Software specializes in CAD design software, field data collection, and machine control products for the land surveying, civil engineering, construction, and mining industries worldwide, providing one-source technology solutions from data collection to design to construction.
Carlson Software's renowned dedication to customer service is unique in the industry. Carlson: world-class systems and sensors for high-performance mapping, surveying, positioning and measuring, even in extreme environments.
CD Nova
R3-03 (Arena 1) &nbsp
MOXA manufactures robust, reliable, industrial-strength Network Infrastructure products, Computers, Edge Connectivity and Automation Solutions to facilitate safer and smarter workplaces in hazardous environments and uninhabitable terrains.