["ALS Geochemistry","ALS Geochemistry","ALS Geochemistry","ALS Geochemistry","ALS Geochemistry","Industrial Pump Systems","Industrial Pump Systems","Industrial Pump Systems","Industrial Pump Systems","Industrial Pump Systems","Industrial Pump Systems","Industrial Pump Systems","Industrial Pump Systems","Industrial Pump Systems","Industrial Pump Systems","Industrial Pump Systems","Industrial Pump Systems","Industrial Pump Systems","Day Group of Companies","Day Group of Companies","Day Group of Companies","Day Group of Companies","Day Group of Companies","Day Group of Companies","Day Group of Companies","Day Group of Companies","Day Group of Companies","Day Group of Companies","Day Group of Companies","Day Group of Companies","Atlas Dewatering Corporation","Atlas Dewatering Corporation","Atlas Dewatering Corporation","Atlas Dewatering Corporation","Atlas Dewatering Corporation","Hepburn Engineering Inc.","Hepburn Engineering Inc.","Hepburn Engineering Inc.","Hepburn Engineering Inc.","Hepburn Engineering Inc.","Hepburn Engineering Inc.","Hepburn Engineering Inc.","TechnoSub","TechnoSub","TechnoSub","TechnoSub","TechnoSub","TechnoSub","TechnoSub","TechnoSub","TechnoSub","SGS Canada Inc.","SGS Canada Inc.","SGS Canada Inc.","SGS Canada Inc.","SGS Canada Inc.","Hammond Air Conditioning Ltd.","Hammond Air Conditioning Ltd.","Hammond Air Conditioning Ltd.","Hammond Air Conditioning Ltd.","Activation Laboratories Ltd.","Activation Laboratories Ltd.","Activation Laboratories Ltd.","FLSmidth Ltd ","FLSmidth Ltd ","FLSmidth Ltd ","Cementation Canada Inc.","Cementation Canada Inc.","Cementation Canada Inc.","Cementation Canada Inc.","Cementation Canada Inc.","ITW Polymers Adhesives","ITW Polymers Adhesives","ITW Polymers Adhesives","ITW Polymers Adhesives","ITW Polymers Adhesives","ITW Polymers Adhesives","ITW Polymers Adhesives","ITW Polymers Adhesives","ITW Polymers Adhesives","ITW Polymers Adhesives","Access","Access","Access","Access","Access","Access","Access","Access","Access","Access","Access","Access","Access","Access","Access","Access","Darby Manufacturing","Darby Manufacturing","Darby Manufacturing","Darby Manufacturing","Darby Manufacturing","UKKO Canada","UKKO Canada","UKKO Canada","UKKO Canada","UKKO Canada","Aquatech Pump & Power","Aquatech Pump & Power","Aquatech Pump & Power","Aquatech Pump & Power","Aquatech Pump & Power","Aquatech Pump & Power","Aquatech Pump & Power","Aquatech Pump & Power","Aquatech Pump & Power","Aquatech Pump & Power","Aquatech Pump & Power","Aquatech Pump & Power","Aquatech Pump & Power","Aquatech Pump & Power","Manitoulin Transport","Manitoulin Transport","Manitoulin Transport","Manitoulin Transport","Continental Conveyor (Ontario) Ltd.","Continental Conveyor (Ontario) Ltd.","Lynch Fluid Controls Inc.","Lynch Fluid Controls Inc.","EPC Canada","EPC Canada","EPC Canada","Petro-Canada","Petro-Canada","Petro-Canada","Petro-Canada","Iraeta Canada","Iraeta Canada","Iraeta Canada","Golder","Golder","Golder","Golder","Golder","TESC Contracting Company Ltd","TESC Contracting Company Ltd","Bureau Veritas Minerals","Bureau Veritas Minerals","Bureau Veritas Minerals","Bureau Veritas Minerals","Levert Group","Levert Group","Levert Group","Epiroc","Epiroc","Epiroc","Epiroc","McDowell Equipment","McDowell Equipment","McDowell Equipment","McDowell Equipment","McDowell Equipment","Becker Varis","Becker Varis","Becker Varis","Becker Varis","Becker Varis","Trojan Tire","Trojan Tire","Trojan Tire","Trojan Tire","Trojan Tire","Trojan Tire","Trojan Tire","De-On Supply Inc.","De-On Supply Inc.","De-On Supply Inc.","De-On Supply Inc.","De-On Supply Inc.","De-On Supply Inc.","McKevitt Trucking Ltd.","McKevitt Trucking Ltd.","McKevitt Trucking Ltd.","McKevitt Trucking Ltd.","Aevitas Inc.","Aevitas Inc.","Aevitas Inc.","NORCAT","NORCAT","NORCAT","NORCAT","NORCAT","NORCAT","NORCAT","Fountain Tire","Fountain Tire","Fountain Tire","Fountain Tire","Fountain Tire","Fountain Tire","Fountain Tire","Fountain Tire","Fountain Tire","Fountain Tire","Fountain Tire","Fountain Tire","Fountain Tire","Aluma \/ Safway","Syntron Material Handling","Syntron Material Handling","EMAC","EMAC","EMAC","TIME Limited","TIME Limited","TIME Limited","TIME Limited","TIME Limited","TIME Limited","Geosight Technologies","Geosight Technologies","Geosight Technologies","Geosight Technologies","Geosight Technologies","DJB Mining Products & Services","DJB Mining Products & Services","CIS Carriere Industrial Supply Ltd","CIS Carriere Industrial Supply Ltd","CIS Carriere Industrial Supply Ltd","CIS Carriere Industrial Supply Ltd","CIS Carriere Industrial Supply Ltd","CIS Carriere Industrial Supply Ltd","CIS Carriere Industrial Supply Ltd","CIS Carriere Industrial Supply Ltd","CIS Carriere Industrial Supply Ltd","CIS Carriere Industrial Supply Ltd","CIS Carriere Industrial Supply Ltd","CIS Carriere Industrial Supply Ltd","CIS Carriere Industrial Supply Ltd","CIS Carriere Industrial Supply Ltd","M and L Testing Equipment 1995 Inc.","M and L Testing Equipment 1995 Inc.","M and L Testing Equipment 1995 Inc.","Northec Construction Inc.","Northec Construction Inc.","Northec Construction Inc.","Agat Laboratories Ltd.","Agat Laboratories Ltd.","Agat Laboratories Ltd.","SolidCAD, a division of Solid Caddgroup Inc.","SolidCAD, a division of Solid Caddgroup Inc.","SolidCAD, a division of Solid Caddgroup Inc.","SolidCAD, a division of Solid Caddgroup Inc.","Makita Canada Inc.","Makita Canada Inc.","Makita Canada Inc.","Makita Canada Inc.","Makita Canada Inc.","Makita Canada Inc.","Axxess International Inc.","Axxess International Inc.","Axxess International Inc.","Axxess International Inc.","Axxess International Inc.","McCANN Equipment","McCANN Equipment","McCANN Equipment","McCANN Equipment","McCANN Equipment","Maljohn Plastics","Maljohn Plastics","Maljohn Plastics","Maljohn Plastics","Maljohn Plastics","Maljohn Plastics","Maljohn Plastics","Dumas","Dumas","Dumas","Dumas","Canadian Shield Consultants","Canadian Shield Consultants","Canadian Shield Consultants","Canadian Shield Consultants","Blue Heron Solutions for Environmental Management Inc.","Blue Heron Solutions for Environmental Management Inc.","Blue Heron Solutions for Environmental Management Inc.","Blue Heron Solutions for Environmental Management Inc.","Orbit Garant Drilling Services","Orbit Garant Drilling Services","Orbit Garant Drilling Services","Orbit Garant Drilling Services","Orbit Garant Drilling Services","Orbit Garant Drilling Services","Orbit Garant Drilling Services","TESTMARK Laboratories Ltd.","TESTMARK Laboratories Ltd.","TESTMARK Laboratories Ltd.","TESTMARK Laboratories Ltd.","TESTMARK Laboratories Ltd.","TESTMARK Laboratories Ltd.","TESTMARK Laboratories Ltd.","TESTMARK Laboratories Ltd.","TESTMARK Laboratories Ltd.","TESTMARK Laboratories Ltd.","Clean Harbors Inc.","Clean Harbors Inc.","Clean Harbors Inc.","Clean Harbors Inc.","Northern Survey Supply","Northern Survey Supply","Northern Survey Supply","Northern Survey Supply","Northern Survey Supply","Northern Survey Supply","Northern Survey Supply","Barrie Welding & Machine Ltd.","Barrie Welding & Machine Ltd.","Barrie Welding & Machine Ltd.","Barrie Welding & Machine Ltd.","Barrie Welding & Machine Ltd.","SurveyTech Instruments and Services","SurveyTech Instruments and Services","SurveyTech Instruments and Services","Air Creebec","Air Creebec","Soucie Salo Safety Timmins Inc","Soucie Salo Safety Timmins Inc","Soucie Salo Safety Timmins Inc","Soucie Salo Safety Timmins Inc","Soucie Salo Safety Timmins Inc","Soucie Salo Safety Timmins Inc","AIL Mining","AIL Mining","AIL Mining","AIL Mining","AIL Mining","Honeywell Footwear","Honeywell Footwear","FastCover Fabric Structures Ltd.","FastCover Fabric Structures Ltd.","FastCover Fabric Structures Ltd.","Nordmin Group of Companies","Nordmin Group of Companies","Nordmin Group of Companies","Nexans Canada Inc.","Nexans Canada Inc.","Nexans Canada Inc.","ICOM Canada","ICOM Canada","ICOM Canada","ICOM Canada","ICOM Canada","ILEC Industries","ILEC Industries","ILEC Industries","Brunner Canada Inc.","Brunner Canada Inc.","STC Footwear \/ Regence Footwear Inc.","Imdex Limited","Imdex Limited","Imdex Limited","Imdex Limited","Imdex Limited","Plastruct Polyzone Inc.","Plastruct Polyzone Inc.","Alemite Canada","Rastall Mining Supply Ltd.","Rastall Mining Supply Ltd.","Rastall Mining Supply Ltd.","Rastall Mining Supply Ltd.","Cobra Structures","Cobra Structures","Cobra Structures","Brigade Electronics","Brigade Electronics","Brigade Electronics","Process and Steam Specialties","Process and Steam Specialties","Canun International","Canun International","Canun International","Canun International","Northern Light Technologies","Northern Light Technologies","Reliable Industrial Supply","Reliable Industrial Supply","Reliable Industrial Supply","Sanland Mining Canada","Sanland Mining Canada","Sanland Mining Canada","Cleanfix North America Ltd.","GFG Resources Inc.","GFG Resources Inc.","Flo Components Ltd.","Flo Components Ltd.","Flo Components Ltd.","Flo Components Ltd.","Flo Components Ltd.","Flo Components Ltd.","DSI Mining Canada","DSI Mining Canada","DSI Mining Canada","DSI Mining Canada","PBE Group ","PBE Group ","PBE Group ","PBE Group ","PBE Group ","PBE Group ","PBE Group ","MMD Mineral Sizing (Canada) Inc.","Quatro Industries Ltd.","Quatro Industries Ltd.","Quatro Industries Ltd.","Quatro Industries Ltd.","RP Oil Limited","RP Oil Limited","RP Oil Limited","Sling-Choker Mfg. (Timmins) Ltd.","Sling-Choker Mfg. (Timmins) Ltd.","Sling-Choker Mfg. (Timmins) Ltd.","Sling-Choker Mfg. (Timmins) Ltd.","Sling-Choker Mfg. (Timmins) Ltd.","Sling-Choker Mfg. (Timmins) Ltd.","Layfield Group","Layfield Group","NILEX","Rock-Tech Sales & Services Ltd. ","Rock-Tech Sales & Services Ltd. ","Rock-Tech Sales & Services Ltd. ","Rock-Tech Sales & Services Ltd. ","Rock-Tech Sales & Services Ltd. ","Rock-Tech Sales & Services Ltd. ","RDH Mining Equipment","Walden Group","Walden Group","Walden Group","Walden Group","Walden Group","Walden Group","Tracks & Wheels Equipment Brokers","Tracks & Wheels Equipment Brokers","Tracks & Wheels Equipment Brokers","Equipment North Inc.","Equipment North Inc.","Equipment North Inc.","Equipment North Inc.","Gillis Containers Service","Gillis Containers Service","Industrial Fabrication Inc.","Dewalt Power Tools","Dewalt Power Tools","Dewalt Power Tools","Dewalt Power Tools","Dewalt Power Tools","Dewalt Power Tools","Line-X","Line-X","Line-X","Line-X","Cloverdale Paint","Cloverdale Paint","Cloverdale Paint","Cloverdale Paint","Drive-Line Incorporated","Drive-Line Incorporated","Weir Minerals","College Boreal ","College Boreal ","College Boreal ","College Boreal ","College Boreal ","College Boreal ","Hoskin Scientific","Certarus (USA) Ltd.","Certarus (USA) Ltd.","Certarus (USA) Ltd.","Certarus (USA) Ltd.","Certarus (USA) Ltd.","THE SENATOR HOTEL & CONFERENCE CENTRE","Canadian Institute of Mining Metallurgy and Petroleum (CIM)","Dueck\u2019s Mechanical Inc.\/Diamond Shelter","Dueck\u2019s Mechanical Inc.\/Diamond Shelter","Dueck\u2019s Mechanical Inc.\/Diamond Shelter","D & J Filter Service","D & J Filter Service","D & J Filter Service","MPI Mobile Parts Inc.","MPI Mobile Parts Inc.","MPI Mobile Parts Inc.","Structural Panels Inc","Structural Panels Inc","Structural Panels Inc","Structural Panels Inc","Structural Panels Inc"]
EXHIBITORS LIST
---

Activation Laboratories Ltd.
R5-12 (Arena 1) &nbsp
Actlabs has been recognized as one of the highest quality labs serving the mineral exploration industry for over 30 years. We provide fast turnaround time, responsive and knowledgeable customer service.
Aevitas Inc.
R6-01 (Arena 1) &nbsp
At Aevitas we care! Since 1993 Aevitas has been providing responsible disposal and recycling services for waste lamps, batteries, oils and lubricants, filters, contaminated fuels, absorbents, oily water and much more. Our commitment to customer service is only exceeded by our commitment to the environment and the communities which we serve. Proudly serving the mining industry in Northern Ontario from Kirkland Lake. Visit www.aevitas.ca for more information.

Agat Laboratories Ltd.
R6-19 (Arena 1) &nbsp
AGAT Laboratories offers full service analysis to the Mining, Environmental, Energy, Industrial, Transportation, Life Sciences and AgriFood sectors. AGAT Laboratories' Canadian network of laboratory locations provides clients with analysis in which the most up to date technical standards are met. With world class facilities and state-of-the-art instrumentation, AGAT Laboratories delivers "Service Beyond Analysis".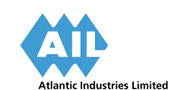 AIL Mining
R4-07 (Arena 2 and Upper Deck) &nbsp
Atlantic Industries Limited (AIL) is a world leader in developing innovative engineered solutions in Structural Plate, MSE Wall Systems, Sound Wall Systems, Corrugated Pipe and Prefabricated Bridges for the transportation, public works, railway, mining, forestry and development sectors.
Air Creebec
R2-02 (Arena 2 and Upper Deck) &nbsp
Air Creebec's primary purpose is to provide safe, reliable and efficient air transportation within Eeyou Istchee and beyond.
Alemite Canada
R2-06 (Arena 2 and Upper Deck) &nbsp
ALEMITE is a World class manufacturer of lubrication dispensing equipment and supplies. With Canadian operations headquartered in Belleville since 1921, ALEMITE will celebrate, in May 2018, 100 years of supplying the Mining and Industrial Industries of our Nation with superior quality goods and services.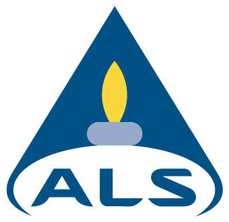 ALS Geochemistry
R6-02 (Arena 1) &nbsp
Laboratories specializing in analytical data service and metallurgy services for the mining industry. With over 60 locations around the world we are able to provide consistent, swift, productive and reliable service to our clients.
Aluma / Safway
R2-01 (Arena 1) &nbsp
Aluma / Safway have merged to create one comprehensive Industrial and Commercial Services organization. Our new combined organization is focused on delivering added value to all customers in the commercial, industrial and infrastructure markets.
Aquatech Pump & Power
R2-08 (Arena 1) | &nbspR2-09 (Arena 1) &nbsp
Aquatech is a complete service provider of specialized pumping and environmental equipment for fluid handling and testing applications. While mostly known for our construction and mine dewatering, and groundwater related services, we also offer a complete line of pumping equipment.