["Manitoulin Transport","Manitoulin Transport","Manitoulin Transport","Pompaction Inc.","CIS Carriere Industrial Supply Ltd","CIS Carriere Industrial Supply Ltd","CIS Carriere Industrial Supply Ltd","CIS Carriere Industrial Supply Ltd","CIS Carriere Industrial Supply Ltd","CIS Carriere Industrial Supply Ltd","CIS Carriere Industrial Supply Ltd","CIS Carriere Industrial Supply Ltd","Geosight Technologies","Geosight Technologies","Geosight Technologies","Geosight Technologies","TIME Limited","TIME Limited","TIME Limited","TIME Limited","Atlas Copco","Atlas Copco","Atlas Copco","Atlas Copco","Atlas Copco","Atlas Copco","Atlas Copco","Atlas Copco","Atlas Copco","Atlas Copco","Atlas Copco","Atlas Copco","Atlas Copco","Atlas Copco","Atlas Copco","Atlas Copco","Atlas Copco","Atlas Copco","ITW Polymers Adhesives","ITW Polymers Adhesives","ITW Polymers Adhesives","ITW Polymers Adhesives","ITW Polymers Adhesives","ITW Polymers Adhesives","ITW Polymers Adhesives","ITW Polymers Adhesives","De-On Supply","InnVest Hotels LP","InnVest Hotels LP","InnVest Hotels LP","InnVest Hotels LP","InnVest Hotels LP","Aquatech Pump & Power","Aquatech Pump & Power","Aquatech Pump & Power","Aquatech Pump & Power","Aquatech Pump & Power","Aquatech Pump & Power","Aquatech Pump & Power","Aquatech Pump & Power","Aquatech Pump & Power","Aquatech Pump & Power","Becker Varis","Becker Varis","Becker Varis","Santasalo","FLSmidth Ltd","Mine Cable Services Corporation","EPC Nordex","EPC Nordex","Dyno Nobel Inc.","Dyno Nobel Inc.","Safway Services Canada ULC","Safway Services Canada ULC","Safway Services Canada ULC","Safway Services Canada ULC","Meglab Electronique Inc.","Meglab Electronique Inc.","Meglab Electronique Inc.","Dumas","McDowell Equipment","McDowell Equipment","McDowell Equipment","McDowell Equipment","Evergreen Solutions Corp","Evergreen Solutions Corp","TESC Contracting Company Ltd","NORCAT","NORCAT","NORCAT","NORCAT","Continental Conveyor (Ontario) Ltd.","McCANN Equipment","McCANN Equipment","McCANN Equipment","McCANN Equipment","Northern College","Northern College","Fountain Tire","Fountain Tire","Fountain Tire","Fountain Tire","Fountain Tire","Fountain Tire","Fountain Tire","Fountain Tire","Fountain Tire","Fountain Tire","Hepburn Engineering Inc.","Hepburn Engineering Inc.","Hepburn Engineering Inc.","Hepburn Engineering Inc.","Hepburn Engineering Inc.","Darby Manufacturing","Darby Manufacturing","Darby Manufacturing","Darby Manufacturing","Technosub","Technosub","Technosub","Technosub","Technosub","Technosub","Levert Personnel Resources Inc.","SolidCAD, a division of Solid Caddgroup Inc.","SolidCAD, a division of Solid Caddgroup Inc.","Trojan Tire Inc.","Trojan Tire Inc.","Trojan Tire Inc.","Trojan Tire Inc.","Trojan Tire Inc.","Makita Canada Inc.","Makita Canada Inc.","Makita Canada Inc.","Makita Canada Inc.","Wajax","Wajax","Wajax","Wajax","Wajax","Wajax","Wajax","Wajax","Wajax","Wajax","Wajax","Wajax","Iraeta Canada","Iraeta Canada","Provix Inc.","Provix Inc.","Provix Inc.","Provix Inc.","McKevitt Trucking Ltd.","McKevitt Trucking Ltd.","Activation Laboratories Ltd.","Activation Laboratories Ltd.","Industrial Pump Systems","Industrial Pump Systems","Industrial Pump Systems","Industrial Pump Systems","Industrial Pump Systems","Industrial Pump Systems","Industrial Pump Systems","Industrial Pump Systems","Industrial Pump Systems","Canadian Shield Consultants","Canadian Shield Consultants","Canadian Shield Consultants","Canadian Shield Consultants","SGS Canada Inc.","SGS Canada Inc.","Kirkland Lake Gold","Golder Associates Ltd","Golder Associates Ltd","Golder Associates Ltd","Golder Associates Ltd","Hammond Air Conditioning Ltd.","Hammond Air Conditioning Ltd.","Hammond Air Conditioning Ltd.","ALS Minerals","ALS Minerals","ALS Minerals","ALS Minerals","Mine Source Inc.","Mine Source Inc.","Mine Source Inc.","Mine Source Inc.","Cementation Canada Inc.","Cementation Canada Inc.","Cementation Canada Inc.","G Plus Plastics","UKKO Canada","UKKO Canada","UKKO Canada","Atlas Dewatering Corporation","Atlas Dewatering Corporation","Northec Construction Inc.","Northec Construction Inc.","Industrial Fabrication Inc.","Industrial Fabrication Inc.","Industrial Fabrication Inc.","Industrial Fabrication Inc.","Equipment World Inc.","Equipment World Inc.","Equipment World Inc.","Equipment World Inc.","Equipment World Inc.","Equipment World Inc.","Equipment World Inc.","Equipment World Inc.","Equipment World Inc.","Equipment World Inc.","Equipment World Inc.","Equipment World Inc.","Equipment World Inc.","Equipment World Inc.","Equipment World Inc.","Equipment World Inc.","Equipment World Inc.","Equipment World Inc.","Equipment World Inc.","Access","Access","Access","Access","Access","Access","Access","Access","Access","Access","Access","Access","Custom Concrete (Northern)","Custom Concrete (Northern)","Custom Concrete (Northern)","Custom Concrete (Northern)","Custom Concrete (Northern)","Custom Concrete (Northern)","Day Group of Companies","Day Group of Companies","Day Group of Companies","Day Group of Companies","Day Group of Companies","Day Group of Companies","Day Group of Companies","Day Group of Companies","Day Group of Companies","Day Group of Companies","Sandvik Mining and Rock Technology Canada","Sandvik Mining and Rock Technology Canada","Sandvik Mining and Rock Technology Canada","Rock-Tech ","Rock-Tech ","Rock-Tech ","Rock-Tech ","Rock-Tech ","Walden Group","Walden Group","Walden Group","Walden Group","Walden Group","RDH Mining Equipment","RDH Mining Equipment","RDH Mining Equipment","RDH Mining Equipment","MPI Mobile Parts Inc.","MPI Mobile Parts Inc.","MPI Mobile Parts Inc.","JPL Storage","JPL Storage","JPL Storage","JPL Storage","JPL Storage","JPL Storage","Timmins Rent All","Timmins Rent All","Timmins Rent All","Timmins Rent All","Timmins Rent All","Timmins Rent All","Equipment North Inc.","Equipment North Inc.","FMDC Watermist Canada Ltd.","FMDC Watermist Canada Ltd.","DJB Mining Products & Services","DJB Mining Products & Services","GeoShack","GeoShack","GeoShack","GardaWorld","GardaWorld","Northern College (HSM)\/Queen\u2019s University","Northern College (HSM)\/Queen\u2019s University","Brushey\u2019s Sports","Brushey\u2019s Sports","Brushey\u2019s Sports","Brushey\u2019s Sports","Brushey\u2019s Sports","Brushey\u2019s Sports","Brushey\u2019s Sports","The Mining Equipment Prospector","The Mining Equipment Prospector","The Mining Equipment Prospector","Reliable Industrial Supply","Reliable Industrial Supply","Cobra Structures","Cobra Structures","Sage Gold Inc.","Canun International","Canun International","Canun International","Agnico Eagle","Agnico Eagle","STC Footwear \/ Regence Footwear Inc.","Nordic Minesteel Technologies Inc.","Nordic Minesteel Technologies Inc.","DSI Mining Canada","DSI Mining Canada","SurveyTech Instruments and Services","SurveyTech Instruments and Services","Monteith & Sutherland Ltd.","Monteith & Sutherland Ltd."]
EXHIBITORS LIST
---

Activation Laboratories Ltd.
R5-12 (Arena 1) &nbsp
Actlabs has been recognized as one of the highest quality labs serving the mineral exploration industry for over 30 years. We provide fast turnaround time, responsive and knowledgeable customer service.
Agnico Eagle
R1-02 (Arena 2 and Upper Deck) &nbsp
Agnico Eagle Mines Limited is a senior Canadian gold company that has produced precious metals since 1957. Our eight mines are located in Nunavut, Quebec, Finland and Mexico. We employ more than 7,500 people worldwide.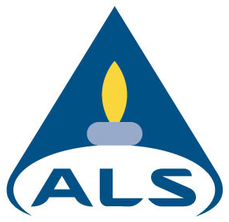 ALS Minerals
R6-02 (Arena 1) &nbsp
Laboratories specializing in analytical data service and metallurgy services for the mining industry. With over 60 locations around the world we are able to provide consistent, swift, productive and reliable service to our clients.
Aquatech Pump & Power
R2-08 (Arena 1) | &nbspR2-09 (Arena 1) &nbsp
Aquatech is a complete service provider of specialized pumping and environmental equipment for fluid handling and testing applications. While mostly known for our construction and mine dewatering, and groundwater related services, we also offer a complete line of pumping equipment.
Atlas Copco
R1-05 (Arena 1) | &nbspR1-06 (Arena 1) | &nbspR1-07 (Arena 1) | &nbspO-16 (Outdoor ) &nbsp
Atlas Copco Construction and Mining Technique develops, manufactures and markets equipment for the mining and construction businesses - including demolition, waterwell drilling, oil and gas industry, exploration drilling and ground engineering. Please explore our complete range of products, all designed to help you achieve the highest possible productivity with the lowest possible maintenance costs. Besides our world class products, the successes are due to our commitment to the industry, our interaction with customers and our drive for groundbreaking innovations.

Atlas Dewatering Corporation
R6-11 (Arena 1) | &nbspRS-01 (Outdoor ) &nbsp
Atlas Dewatering - Since 1946 - providing complete Pumping & Dewatering systems. Godwin Pumps. Largest diesel pump rental fleet in Northern Ontario. Open pit, tailings, high head, spring run-off, low PH, slurries, emergency response. Design, deliver, install, commission, operate.
Becker Varis
R2-11 (Arena 1) &nbsp
Becker Varis is dedicated to the development and application of effective communications in Mining and tunnelling. Its success is a result of industry leading advancements in communication, automation and global service capabilities.
Brushey's Sports
UD-14 (Arena 2 and Upper Deck) &nbsp
We are a Service Ontario location offering the following services:
Driver & Vehicle Licence Agency
Driver Photos/Renewals
Vehicle Transfers/Renewals
Used Vehicle Information Package
CVOR/Driver Abstracts
Health Card Photos/Renewals
Canadian Shield Consultants
R5-07 (Arena 1) &nbsp
Our environmental team consists of engineers P.Eng./B.Eng. licensed and accredited Designers and Installers specializing in industrial, commercial, residential water and wastewater treatment including mining, exploration camps to treat various waste to include high strength mining operation of wastewater and septic systems. Site, soil and water contamination rehabilitation service provider.